Bookworm on Dec 07 2007 at 5:52 pm | Filed under: Media matters, Military
The following advertisements are so inflammatory that the major networks are refusing to run them. And, apparently, they are so frightened of the repercussions associated with their refusal to run them that the are stonewalling any efforts at correspondence regarding the ad's contents.
Do the ads demand jihad? Are they advocating the overthrow of the United States government? Do they support child pornography? Are they taking a position on gay marriage or abortion? No, they are much more controversial than that. Watch and decide: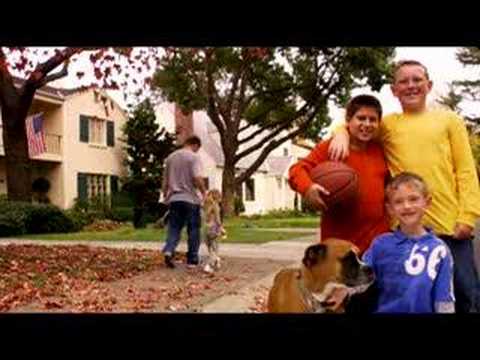 For the whole story behind these dangerous videos, check out this Power Line post.
As for me, all you guys and gals in the military, thank you! And may all the blessings of the holiday season, whatever you celebrate or if you don't celebrate anything at all, be with you.
UPDATE:  NBC has apparently see the error of its ways.
Email This Post To A Friend
7 Responses to "The networks protect us from dangerous ideas"
on 08 Dec 2007 at 5:15 am

1

Al

You know, part of me is mad about NBC's behavior, but they are becoming less and less rellavent. The ad made it to CNN. Maybe they are getting the message. If these trend lines continue, NBC could fall below CNN's viewership.
Our service men and women are the best.
I am proud to have been one of them.

Bookie, thanks for posting.

Al, excellent response. You echo my sentiments.

My family and I will have the privilege of meeting/greeting 500 of our local kids — Sailors and Marines that have been IAed and returned over the past year — beginning in 3 three hours. Such events are important. Many times you get to use your biggest smile. Sometimes you cannot hold back your biggest tears.

Actively supporting kids in uniform is entertaining. It surely beats any "Survivor" or "Dancing with the Stars" show. We have not been hooked up to an antenna or cable in years. The networks are withering. So are the other "legitimate" news outlets.

Have you checked http://finance.yahoo.com/q/ta?s=NYT lately? It's the best show in New York.

V/r
SJBill

Well, now…..I'm just SURE that this kind of censorship of views they don't like is why there is a big move to reinstate the Fairness Doctrine……don't you think?

So, we should expect the usual suspects to be out in full cry against the networks' refusal to air "other points of view"!!

When pigs fly.

on 08 Dec 2007 at 8:21 am

4

Danny Lemieux

I long ago stopped watching the MSM, with a few exceptions, those being Jay Leno and football. Now that Leno is off the air, I really have no reason to bother with NBC.

on 08 Dec 2007 at 12:48 pm

5

Gringo

Might an alternative explanation be that they did not do so to avoid torrents of protest from the left-wing? More of a CYA than anything else. MSM does NOT like controversy when it is directed at THEM, and this could have simply been a preemptive move on its part.

Did somebody expect something different from the domestic insurgency?

One cannot "surge" without support. Showing such videos would erode their support. A conflict of interests really.

Btw Book, isn't this just another example of why the media worships at the altar of corporate profit? Their bias is whatever their profit is biased towards, isn't that right?
Leave a Reply
You must be logged in to post a comment.