Bookworm on Apr 02 2008 at 9:05 pm | Filed under: Anti-war, Military, World War II
The Progressives are crying for our boys to come home, but these seem to be crocodile tears, designed to hide a desire to harangue and insult them when they do return. After all, whether you're looking at the Ivies' refusal to allow military recruiters on campus or Code Pink's assault on the Marines, you just kind of pick up on the fact that those on the Lefter side of American politics hate the military, and will continue to do so even if every soldier, sailor, marine and flier sleeps on American soil.
How different from times past. I was listening to old-time radio and was lucky enough to hear the wonderful Vera Lynn, Britain's WWII songbird, singing her war anthem "We'll Meet Again." A quick trip to YouTube, and I found this little montage of the boys Vera dreamed would come home: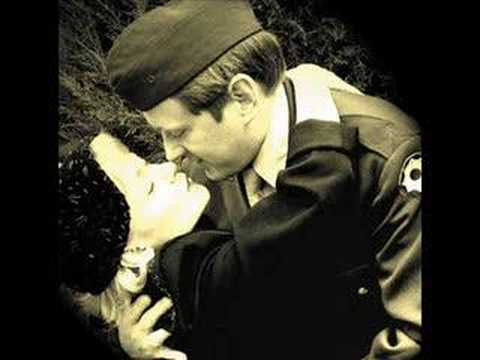 And here's another YouTube video, this time with Lynn's song set to moving pictures of our troops today:

If you like what you hear of Vera Lynn, you can hear a couple of her other great war tunes here ("A Nightingale Sang in Berkeley Square") and here ("There'll be Bluebirds Over the White Cliffs of Dover"). Also, if you enjoy "Nightingale," try to get hold of Neville Shute's moving little wartime book, Pastoral
, in which that song plays a large part.
Email This Post To A Friend
One Response to "They don't make 'em like they used to"
on 02 Apr 2008 at 10:37 pm

1

Ymarsakar

Some more venom and rancid meat, if you are interested in such things, can be found in this little overview I gave of Leftists calling Uncle Jimbo of Blackfive an "X-rayed chicken hawk".

http://ymarsakar.wordpress.com/2008/04/02/a-look-into-the-abyss/

You'll know why I describe it thus if you read the subject matter I was blogging about.
Leave a Reply
You must be logged in to post a comment.