Bookworm on Feb 23 2010 at 5:06 pm | Filed under: Uncategorized
This video speaks for itself: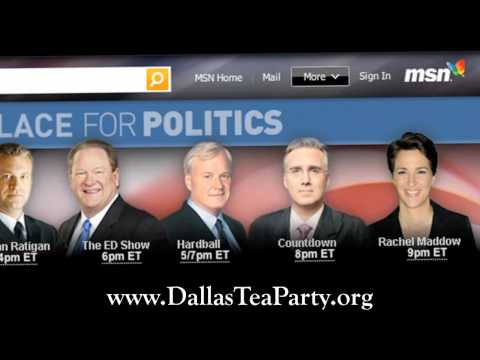 Hat tip:  Power Line
Email This Post To A Friend
4 Responses to "Dallas Tea Partiers take on Keith Olbermann's obsession with race"
on 23 Feb 2010 at 5:23 pm

1

kali

The slickness, the professionalism, the obvious spokesmodels from central casting, I *demand* to know what sinister corporation is behind this!

on 23 Feb 2010 at 7:00 pm

2

Zhombre

Bravo for Dallas!  KO has to be the most pompous schmuck who ever sullied the airwaves.

on 23 Feb 2010 at 7:16 pm

3

Lulu11

Conservatives are finally getting savvy. here's another Dallas tea party video- this one an invitation to Jeneane Garofalo. http://www.youtube.com/watch?v=mC9X5moico4&NR=1

Hypocrisy. No mercy to enemies of humanity.
Leave a Reply
You must be logged in to post a comment.