Bookworm on Jun 27 2010 at 8:41 am | Filed under: Freedom, Government
This is Ronald Reagan's 1964 "Time for Choosing" speech.  What's fascinating about it is that, while some of the details are dated, the overarching principles are as fresh today as they were almost 50 years ago.  That's because freedom is an ageless concept, and that's what Ronald Reagan is articulating.  As we watch our Federal government increasingly erase our individual liberties, we should pay ever more attention to Ronald Reagan's understanding of the relationship between a free American and his (or her) federal government: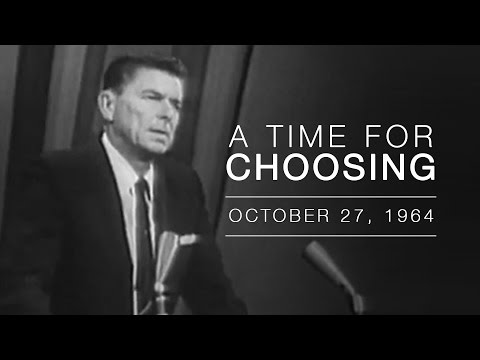 Email This Post To A Friend
One Response to "Ageless principles from Ronald Reagan"
[...] already mentioned how impressed I was by Ronald Reagan's 1964 speech, which I posted here, and listed to in its entirety while folding laundry.  Listening to Reagan made that task go much [...]
Leave a Reply
You must be logged in to post a comment.