Bookworm on Mar 05 2011 at 4:13 pm | Filed under: Uncategorized
This is a lovely matched set, because I know the New York Times editors would be horrified to realize that they've perfectly proved Bill Whittle's point.  First, watch Bill Whittle, who is about 90% right.  (What he misses, I think, is that while consumerism is diffused amongst individuals, manufacturing, to be cost effective, still has to be concentrated in corporations.)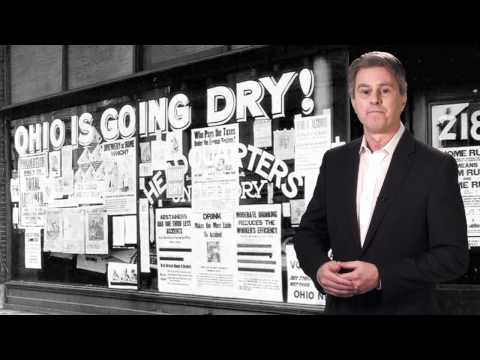 After you've watched the video, read this NYT article explaining how computers are cutting out lawyers when it comes to document processing in large cases.  I've worked on cases where we've used computers to speed document review.  In those cases, lawyers were still necessary for analysis.  I don't know how much more time will pass before the computers can do it all.
Email This Post To A Friend
8 Responses to "A matched set about the social, political and economic realities of the digital age"
on 05 Mar 2011 at 5:02 pm

1

Danny Lemieux

It would be interesting to know how many people that visit this blog telecommute for a living.
 
 

on 05 Mar 2011 at 5:07 pm

2

Charles Martel

I telecommute. Thus my ability to often render First Guffaw when Zach visits.

on 05 Mar 2011 at 5:56 pm

3

Danny Lemieux

Can Zach get off his/their couch?

There are advantages and disadvantages to both de-centralized and centralized systems.
 
Neither is particularly beneficial all the time. There are problems that are solved better with centralized solutions than de-centralized. same for vice a versa.
 
The trick is to figure out what type of a problem is at hand and picking the best solution method.
 
The Left, due to their goals of requiring problems to gain power, actually go out of their way to choose the most inefficient solution method.
 
 

on 05 Mar 2011 at 8:02 pm

5

David Foster

The computerized litigation-support industry has existed for at least 20 years—I'm sure you're aware of this, Book, but it would have been nice if the NYT had made it a little clearer to their readers. Might have detracted from the gee-whiz flavor of the article, though.
Although the semantic ability of these systems is surely better than it was in past years, I don't think it's realistic to assert that they are going to result in anything like a 500:1 reduction in the number of lawyers employed.
The cases which are large enough to merit the employment of these systems are usually precisely those in which there is so much at stake that both lawyers and clients will be concerned about being penny-wise and pound-foollish.

There are several misconceptions in Whittle's commentary.

Let's start with something simple. "Robber barons" refers to rich, monopolistic industrialists of the 19th and early 20th centuries. Tammany Hall was a corrupt Democratic Party machine, but was made up primarily of immigrant workers, not rich industrialists. Robber barons, such as Carnegie, Rockefeller, Astor and Morgan, were nearly always strong supporters of the Republican Party.

Also, while Whittle is correct that the Progressive Movement is associated with the income tax, the direct election of senators, and prohibition, they are also associated with ending child labor, women's suffrage and worker safety laws. Any history which ignores these facets of the Progressive Movement is inherently skewed. By the way, in the U.S., the income tax was first imposed during the Lincoln Administration. The amendments for the income tax and direct election of senators were supported and ratified during the Taft Administration. 
 

That's just Z's way of saying Bill disagrees with Z. I think we already knew that.

on 06 Mar 2011 at 11:25 am

8

Charles Martel

I think we're dealing with adult Zach here. Notice the better English and the somewhat more sophisticated syntax? Also, the lack of those incredibly tiresome "cites." Methinks that younger Zach(s) have been so badly mauled here that the hive mind has had to call in a closer. Let's call him "The Perfesser."
Leave a Reply
You must be logged in to post a comment.