Bookworm on May 23 2011 at 1:55 pm | Filed under: Tim Pawlenty
I don't know how well Pawlenty will run, but I could certainly vote for him, even using a higher standard than ABO (Anyone But Obama):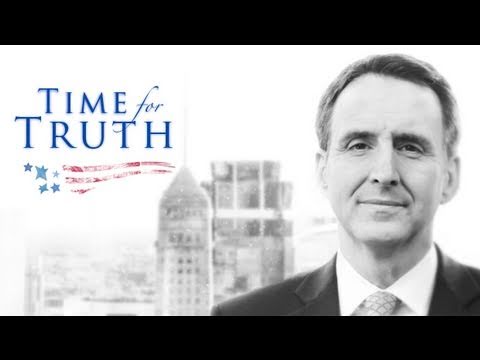 Email This Post To A Friend
2 Responses to "Tim Pawlenty"
on 23 May 2011 at 9:27 pm

1

bizcor

Tim Pawlenty is a nice guy and his wife Mary is a peach. I don't agree with everything he has done (he was once in favor of cap and trade, and being from a corn state he leans in favor of ethanol.) however he did have his accomplishments while Governor of Minnesota. He reduced the state government spending without raising taxes. He comes from very humble beginnings so he isn't an elitist. He would certainly be a better President than Obama but then so would Donald Duck. As far as the campaign he has a pretty savvy communications group running his media. Last year I attended a day seminar run by this media group and it was very informative. Did you know for example that Obama had advertising on signs in video games? Inside the game so while Johnny was playing the game he was getting subliminal Obama ads. Many of those little video game players are now voting age. The Obama campaign people were way out in front of everybody in regard to the new media and the internet primarily because guys like Facebooks Zuckerberg and other tech savvy people were backers and knew how to make it work. That cat is now out of the bag so all the candidates will have techies working for them. Obama's people are gearing up to smear anyone who looks like a threat to them. (Sarah Palin) The 2012 nominee is going to have the intestinal fortitude to take the licks and go after Obama on policy. Let's face it if anyone opposes Obama they are going to be called racist. It won't be Obama himself but it will be his minions and MSM.

 

 

on 24 May 2011 at 7:26 am

2

Mike Devx

His head and heart are mostly in the right place.  I don't see him is inspirational enough to change the playing field.

You know, the 2010 elections mostly returned U.S. national politics (Wash D.C.) back to the status quo – about evenly split.  The only way most of these candidates get elected to the Presidency is if 2012 is a revolutionary shift to the right by the electorate.  A la 1980, but that shift was *led* by an inspirational presidential candidate.
Leave a Reply
You must be logged in to post a comment.