Bookworm on Nov 07 2011 at 9:41 am | Filed under: Military
With all due respect to my Army, Navy, Air Force and Coast Guard friends, you all know that I have a soft spot for the Marines. So Happy Birthday, dear Marines!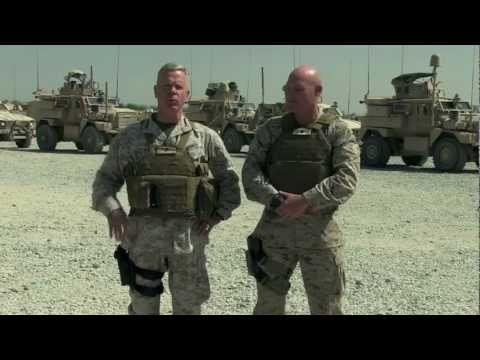 (Or watch here.)
Email This Post To A Friend
7 Responses to "Happy Birthday, Marines!"
on 07 Nov 2011 at 12:55 pm

1

DL Sly

Pssssst!  Marine Corps birthday is the 10th.
Jus', yanno, FYI.
0>;~}

I knew it wasn't today, but as I am famous (or infamous) for forgetting birthdays, I figured better early than never.

on 07 Nov 2011 at 1:59 pm

3

Danny Lemieux

I've been trying to collect the pejoratives that the various service branches lovingly cast at one another: can you all help me out?

Thus far I have:

Navy: Squiddies
Airforce: Chairforce
Marines: Muscles are Required, Intelligence Not Essential! 
Army: Mud pounders, grunts

Any more? 

Book's just following sage old military wisdom to get there first, with the mostest.

on 07 Nov 2011 at 5:18 pm

5

suek

Air Force: bus drivers

on 07 Nov 2011 at 5:28 pm

6

DL Sly

Ms. Bookworm,
I was wondering if that was it was something along the same kind of lines as your *timely* postings of the Watcher's Council awards.

Danny,
Marines are fondly known as Uncle Sam's Misguided Children and are most commonly used in those times when it absolutely, positively must be destroyed overnight.
0>;~}

on 08 Nov 2011 at 12:32 am

7

Spartacus

(Wing-wipers & zoomies) & (swabbies / swabbos & bubbleheads) & (jarheads).
Leave a Reply
You must be logged in to post a comment.