Bookworm on Jan 17 2012 at 9:50 am | Filed under: Democrats
I'm feeling nostalgic, and not in a good way.  First, a little pointed humor from the 40s: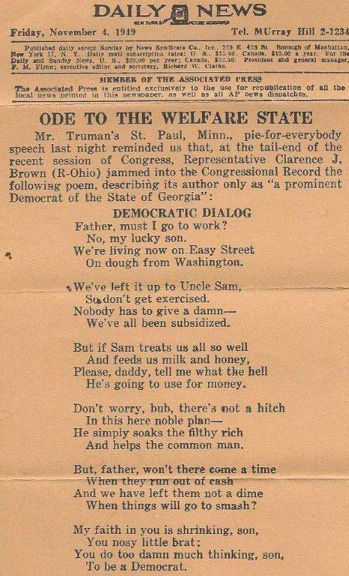 (Hat tip:  Patriot Post)
Bob Hope reminds us that the OWSers are nothing new: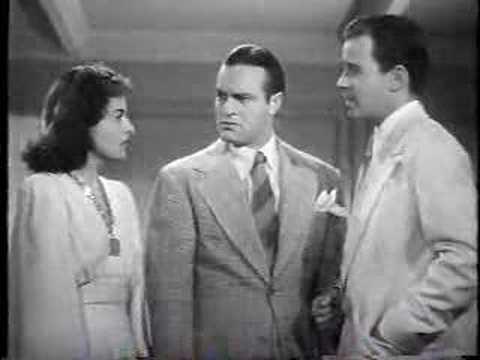 And should we be bothered that tuberculosis, the scourge of the 19th century, has emerged in a non-treatable form?  Yes, I know it's currently in the back of beyond, but that's where all scourges begin.  The problem is that that's not where they end.
Email This Post To A Friend
7 Responses to "Everything old is new again"
on 17 Jan 2012 at 10:00 am

1

heather

My husband's grandfather just died of TB last summer.  He was so low risk (rural, never travelled, etc.) that he was misdiagnosed with a host of other things until it was too late to get the TB under control.  By then a whole lot of people had been exposed (grandchildren, great-children, friends, neighbors).  Fortunately, the only one person has tested positive so far (his wife).  Hopefully she will do well on the treatments, given her age.
 

I've always been a little worried about TB. It's endemic in the Far East and, because San Francisco is one of the gateways to the Far East, we've always had a lot of TB about.  The Asian immigrants at least get treated.  The scary ones are the homeless who are too mentally disorganized to get treated.  They'll take a few treatments and then vanish, which allows treatment resistant tuberculosis to develop. 

on 17 Jan 2012 at 12:27 pm

3

Charles Martel

Book, add to that the presence of resistant TB among illegal immigrants, who often live in crowded quarters and who are under the protection of San Francisco's ruling elite: They cannot be stopped, questioned or deported, and are allowed to come and go as they please—perfect conditions for spreading the disease.

on 17 Jan 2012 at 5:02 pm

4

SADIE

Add cholera to the list … (Can't find it at the moment, but one case has managed to reach NYC).

The vicious form of cholera has already killed 7,000 people in Haiti, where it surfaced in a remote village in October 2010. Leading researchers from Harvard Medical School and elsewhere told ABC News that, despite UN denials, there is now a mountain of evidence suggesting the strain originated in Nepal, and was carried to Haiti by Nepalese soldiers who came to Haiti to serve as UN peacekeepers after the earthquake that ravaged the country on Jan. 12, 2010 — two years ago today. Haiti had never seen a case of cholera until the arrival of the peacekeepers, who allegedly failed to maintain sanitary conditions at their base.   

on 18 Jan 2012 at 1:54 pm

5

jj

That's normal, Sadie.  I mean, it isn't good, and it will one day come and bite us – but it's normal.  I can't tell you how many diseases are only found in two or three places on the planet: West-Someplace-You-Never-Heard-Of; Outer Whatever – and NYC.  Penalty of being the melting-pot.  From the day they came into existence, the CDC investigators have been making regular stops at New York emergency rooms just to find out what's new.  Amazing stuff, from Deepest Darkest Out There – and West 112th Street.  That it's been contained for so long is probably a miracle all by itself.  

on 18 Jan 2012 at 2:13 pm

6

SADIE

jj - Maybe the CDC investigators could make a pit stop in DC, too -the 'progressive plague' is running rampant. Why just today, I heard that it infected the XL Pipeline and I am already feeling the effects: anger, nausea, headache…

My solution to plague is to burn out the area with white hot temperatures.
Leave a Reply
You must be logged in to post a comment.