Bookworm on Mar 27 2012 at 2:52 pm | Filed under: Military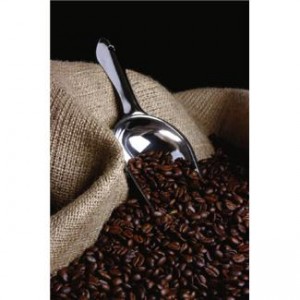 I don't drink coffee, so I cannot speak to the quality of Green Beans Coffee.  I can, however, speak to to decency of this company, which has as its motto "Honor First, Coffee Second."  It turns out that this coffee company, which is headquartered in Marin County of all places (I'll have to take a quick peek next time I grab a sandwich at Togo's), exists to make sure our military gets its coffee.  Thus, unlike the Starbucks that's in a nearby suburban mall or a sophisticated European city, Green Beans Coffee has some more exotic store locations:
Afghanistan
Djibouti
Iraq
Kuwait
Kyrgyzstan
Oman
Qatar
United Arab Emirates
It turns out that, on military bases throughout the Middle East, this Marin County company is the go-to place for Java.  What this means, too, is that if you buy a gift card for the troops through Green Beans Coffee, the guys and gals can actually use the card while serving, rather than hanging onto it until they get leave or return home.
Green Beans Coffee also donates a percentage of its sales to organizations that support the troops.  It counts amongst its friends, and asks for help supporting, groups such as Soldier's Angels, Children of Fallen Soldiers, and Sewport our Troops.
Pretty cool for a hot beverage, huh?
Hat tip:  MacG
Email This Post To A Friend
One Response to "Green Beans Coffee: Patriotic coffee in Marin County"
The US military might have to all learn Taiji if someone cut their coffee supply.
Leave a Reply
You must be logged in to post a comment.