Bookworm on Apr 13 2012 at 8:35 am | Filed under: Lefties on Parade
The Twentieth Century American paradigm for patriotism was our Flag, Mom, and Apple Pie.  Obama's Democrats have now hit the trifecta.
We've got the flag: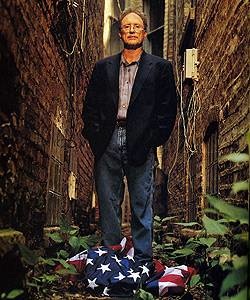 We've got Mom:
And we've got pie, courtesy of Michelle Obama, speaking on April 8, 2008:
The truth is most Americans don't want much. Folks don't want the whole pie. Most Americans feel blessed to thrive a little bit….but that's out of reach for them. The truth is, in order to get things like universal healthcare and a revamped education system then someone is going to have to give up a piece of their pie so that someone else can have more.
(Thanks to JKB for this wonderful observation about the explicit values of Obama's Democrats.)
Email This Post To A Friend
4 Responses to "Democrats: The party of the Flag, Mom, and Apple Pie"
on 13 Apr 2012 at 1:53 pm

1

Libby

Mrs. O has lectured us to not eat "bad for you" foods like pie as part of her healthy eating initiative. 

on 13 Apr 2012 at 4:27 pm

2

SADIE

Michelle's and Barack's "pi" equals the increase in national debt about 3.14 billion dollars.

on 13 Apr 2012 at 6:12 pm

3

SADIE

oops ..that was suppose to billion with a "tr" – Trillion.

You want pie little girl? We have plenty of "cake" for you.
Leave a Reply
You must be logged in to post a comment.