Bookworm on Nov 10 2012 at 2:08 pm | Filed under: Military
What more can I say?  Happy birthday to one of the greatest institutions in America — the United States Marines.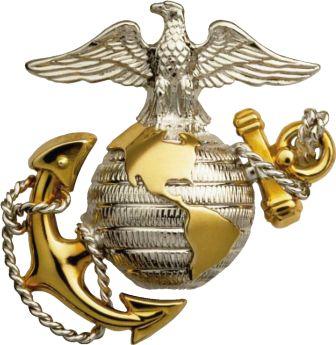 Semper fi!
Email This Post To A Friend
One Response to "Happy Birthday, Marines!"
on 11 Nov 2012 at 4:15 pm

1

Oldflyer

Happy Birthday, indeed.
The Marine Corps is one institution that while it has adapted repeatedly to its environment, has remained true to its core principles.  There are not so many.
 
Having rubbed elbows with members of the Corps periodically for twenty-five years, and flirted rather seriously with going in that direction at one point, I have a pretty good sense of the strengths and warts.  On balance, I admire the organization tremendously, and I also admire many of the qualities the Corps has instilled in so many individual members.
 
A salute to an organization that has set the standard for service since its inception; and to its members who serve today.
Leave a Reply
You must be logged in to post a comment.