Bookworm on Nov 27 2012 at 11:45 pm | Filed under: Sex
Did any of you catch a story the other day claiming that a study of porn actresses showed that they're happier and better adjusted than their non-porn peers?
The report in the Journal of Sex Research found that porn stars are not more likely to have psychological problems than other women.

In fact, they discovered those in the sex entertainment industry had a more positive outlook on life with higher self-confidence and more flattering views on their body image.

'In terms of psychological characteristics, porn actresses had higher levels of self-esteem, positive feelings, social support, sexual satisfaction and spirituality compared to the matched group,' the report summarises.
Wow!
The way that study reads, it sounds as if those dealing with depression or other mental health issues should head for the San Fernando Valley in Southern California, home of myriad porn studios, rather than seeking out more traditional options, such as a therapist, anti-depressants, or, in more serious cases, a full-care residential facility.  Sadly, we have a thread of depression running through my family's history, and various family members have (or could have) benefited from some or all three options.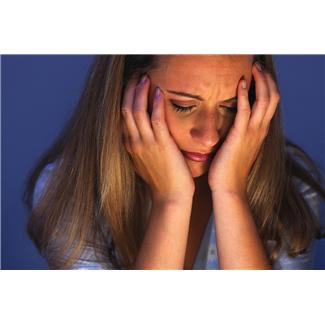 Such options weren't always available, of course.  My mother's maternal uncle and her paternal grandmother both suffered greatly from mental illnesses that were probably bi-polar disorder in his case and histrionic personality disorder in her case.  The Nazis dealt with these problems quite efficiently by killing my great-uncle and great, great grandmother.  I don't know about my father's family's mental health history, although most of them ended up being killed by the Nazis too.  Maybe all of them could have avoided these fates if they'd become happy porn stars.
Let me say that I don't believe this study at all.  For one thing, it's got a very small sampling:  171 porn actresses.  For another thing, these actresses were compared to some magical "average" woman.  Lastly, I'm dubious about this kind of self-reported happiness, given the lives they lead.  I know people who practice . . . hmmm . . . let's say "alternate" sexual lives.  These women tell me, almost aggressively, that they're "happy" with their choices and that having myriad sexual encounters with nameless, faceless men makes them feel like sex goddesses.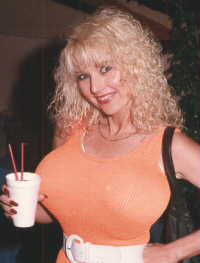 That's what they say.  What I see are women who rely heavily on pot and other drugs to maintain an anesthetized distances from their life choices.  Indeed, the study acknowledges greater drug use amongst the porn actresses studied:
While the report challenged the stereotype of porn actresses as drug addicts, drug use was found to be more prevalent among the entertainers. They were more likely to have tried ten different types of drugs compared to the control group.
These women also age much more rapidly than their cleaner-living peers.  I don't know if it's the sex or the drugs, but you can tell that they've been around the block a few thousand times.
Of course, if you report yourself as happy, maybe you are happy.  After all, our emotional well-being is a state-of-mind and, as the saying goes, mind over matter works:  if you don't mind, it don't matter.  If these women are convinced that they're not prematurely aged, substance using (not necessarily "abusing," but "using) people whose lives are defined by their exhibitionist sexual habits, but are, instead, desirable, beautiful women, than I guess they are — their perception of reality defines their reality.
We know, though, that young girls who are sexually promiscuous are less happy than their peers.  Hearing that porn stars are happy shouldn't be used as an indicator that exhibitionism is a recipe for happiness.  At most, with such a small sampling, the study shows that people with unusual predilections have found their niche.  Most people, I suspect, would find that niche to be a very demoralizing place, indeed, and certainly not a panacea for depression or just routine unhappiness.
Email This Post To A Friend
12 Responses to "Is working as a porn star the cure for mental health issues?"
on 27 Nov 2012 at 11:59 pm

1

Caped Crusader

They were also reported as being more religious, which means that the old saying, "See you in church Sunday", may have been ahead of the curve, and perhaps had a hidden meaning. Kidding.

on 28 Nov 2012 at 9:42 am

2

MorowbieJukes

I suggest you read "Wrong" by David Freedman.  The book deals with how most studies, like the one cited above, are worthless. 

on 28 Nov 2012 at 10:31 am

3

Charles Martel

"While the report challenged the stereotype of porn actresses as drug addicts, drug use was found to be more prevalent among the entertainers. They were more likely to have tried ten different types of drugs compared to the control group."
 
While the report challenged the stereotype of men surnamed Kowalksi as wife beaters, bruises were found to be more prevalent among their wives. The women were more likely to bear bruises in 10 different parts of their bodies compared to the non-Mrs. Kowalski control group. 

These studies would be more useful as case studies for mind control and social engineering.

on 28 Nov 2012 at 1:39 pm

5

phillips1938

The sample size is more than adequate based on the size of the universe.  I did a similar study myself with high end call girls and got the same results.  I used many different measures of happiness and all coincided.  The study outcome looks reasonable to me,  not having seen the sampling technique nor the questionnaire.  Sorry the results don't agree with public stereotypes.  At least Book, you seem to have an open mind.

What I worry about this type of study, Phillips1938, is that it makes porn seem like a viable career path if you want optimal happiness.  I think it takes a very specific type of person to find happiness this way.  As the parent of young children, the fact that this study doesn't look more closely at the personality traits associated with a happy porn star leads me to fear that it will inevitably be misused in terms of our already hypersexualized youth culture.

on 28 Nov 2012 at 4:53 pm

7

Mike Devx

Maybe people being on camera are more likely to be happy and fulfilled than those not willing to be on camera.

Notice I didn't say "act in front of a camera".  If memory serves, there isn't much acting going on in a porn film.

Besides, very few ugly people are chosen to BE filmed.  Maybe the positive feelings are just all about being perceived as at least somewhat attractive.

And what about male porn stars?
 
Oh what the hell.  Maybe it actually *is* all about having as much sex as possible, no matter what the circumstances…


 

on 28 Nov 2012 at 6:16 pm

8

Danny Lemieux

And…how do we define "happiness"?
 

The Left's happiness is in getting more porn to sell. The bank account sort of seals the deal for them. While it would not benefit politicians much to get overt support from such groups, especially in Hollywood, one might wish to consider the covert benefits.

One of the ways you can tell who funds the LEft's war machine is that whenever they talk about taxes on the rich, there are some strangely select parts of the economy they leave alone for the most part. Hollywood, MPAA, Democrat businesses, and porn. Ever hear a Leftist talk about taxing those rich people? Anyone?

on 28 Nov 2012 at 9:09 pm

11

Steve D

 
'Hollywood, … and porn.'
 
You mean there's a difference?
 
'the study shows that people with unusual predilections have found their niche.'
 
Precisely. The problem with ALL sociological 'studies' and MOST psychological studies is not so much that they are worthless but that 1) unlike true scientific studies, they can provide only a general understanding and not proof and 2) they usually address questions much more mundane than they pretend to. In this case all that can be concluded is that if a person wants to do something and then does it, they will probably be happier. Well duh!
 
I would bet that if you pick almost any small niche or lifestyle groups and do this same study you will get the same results. For instances scientists (my niche group) always score at or near the top of the happiness scale for professions but most people I know would be miserable being a scientist. I'm not and neither are most of my colleagues.  More specifically, it is probable that professions or careers which are picked more deliberately will give produce happier people.
 
The real question is why bother to do a study like this when you know the results will be so predictable and unexciting. The other question is: what if anything this study accomplishes as far as moving forward human knowledge.
 
Then again, at least it's not string theory.
 

That is the question now isn't it. But the Left so abhors rape, I'm sure they wouldn't protect Hollywood rapist directors, Congressmen, Presidents, or paid for rape porn studios, now would they. I mean, come on, let's have some trust in the Left here, they are a faith based religion after all. Aren't conservatives supposed to be all for faith based religions.
Leave a Reply
You must be logged in to post a comment.