Bookworm on Dec 05 2012 at 4:25 pm | Filed under: Blogs and Blogging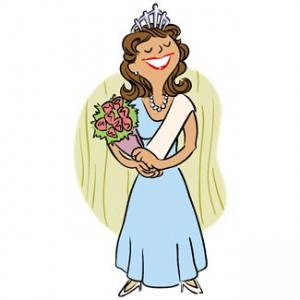 John Hawkins, at Right Wing News, just published his list of the 60 Best Conservative Blogs for 2012.  You can only imagine how honored I am to be included as No. 25 on that list. Check the list out and see how your favorite bloggers fared.
I'll just add that John is one of my favorite people in the blogosphere, not just because he's a great political commentator and writer, but because he's a person who constantly strives to be the best person possible.  Whenever he does posts at PJ Media about ways to live a better life, I make sure to read them.  This one, detailing some mind hacks that we can use to keep a positive attitude, is still one of all-time my favorites.  I routinely apply them to my own thinking, and encourage my children to do the same.
Speaking of PJ Media, after reading John's list, David Swindle was inspired to write his own.  David is asking for your help in narrowing down his list.
Email This Post To A Friend
7 Responses to "Can't. Help. Myself. Must. Boast."
on 05 Dec 2012 at 5:58 pm

1

Old Buckeye

Congrats on an honor that is well deserved, Book, although you're much higher than that on my list. I visit your site FIRST every morning (and again throughout the day).

on 05 Dec 2012 at 8:01 pm

2

Charles Martel

Wow, Book. Plain old Wow! Ranked ahead of Power Line, Protein Wisdom, Maggie's farm, Gay Patriot, Patterico, and Hugh Hewitt? You are deep, deep inside Hawkins' head.
 
May this kudos crash your site, and I mean that in the sweetest and lovingest way possible. 

on 05 Dec 2012 at 9:49 pm

3

NavyOne

Well deserved, Book. And you are certainly right about John. He is a great American. . .

on 06 Dec 2012 at 6:01 pm

4

Dullahan

Congrats Sunny, First you're mentioned in dispatches by Rush Limbaugh and now this. Personally I think John should have rated you #1.

Thank you, Dullahan. I really appreciate that vote of confidence.

Omedeto.

on 07 Dec 2012 at 7:29 am

7

Jose

Not to hit on John Hawkins, but he is bookmarked about 25th after Bookworm Room in my link list.
 
Leave a Reply
You must be logged in to post a comment.