Bookworm on Dec 26 2012 at 1:56 pm | Filed under: Blogs and Blogging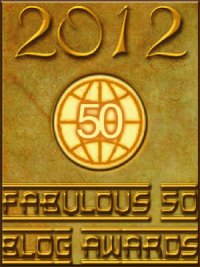 Every year, the inestimable and inimitable Doug Ross compiles votes to come up with the Fabulous 50 Blog Awards.  And this year, as in years past, he has anointed the Watcher's Council (and all of its bloggers) as the Best Blog Ring.  I am honored, although this is a reflection more on my fellow council members than on anything I contribute.
Check out the whole list.  My ego was pleased when I looked it over and discovered that, not only are most of the winners known to and respected by me, but I am known to most of them.
Email This Post To A Friend
Leave a Reply
You must be logged in to post a comment.