Bookworm on Feb 20 2013 at 2:35 pm | Filed under: Hollywood
Someone who knows me of old and who is, as I am, watching Netflix's House of Cards noted something about the character Zoe, played by Kate Mara. He said, "You used to have a figure just like hers."  I did too.  And I miss it.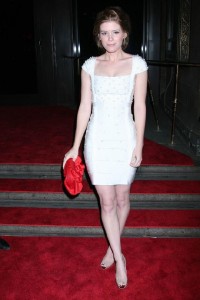 I miss that figure. I haven't departed tremendously from it but, two babies and 25 years later, I don't look like that anymore.
Email This Post To A Friend
One Response to "Missing the old me"
That's a rather rude comment. The level of self discipline and restraint these days amongst the "males" is pretty pathetic in a lot of ways.
Leave a Reply
You must be logged in to post a comment.