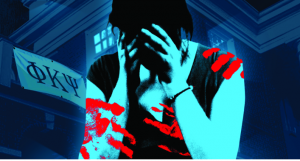 Yesterday I wrote this:
More on the UVA rape story

I think I've made my point that the UVA rape story doesn't hold up. Something may have happened at UVA — things do happen at drunken frat parties — but it almost certainly wasn't what's described in the now infamous Rolling Stones story. I'll just throw a fact in: Little Bookworm has a friend who's a Sophomore at UVA. He told her that the story is bunk. The accused fraternity didn't have a party — any party — on the night claimed. Moreover, to the extent the party is alleged to have been a "pledge party," those take place in a different time of year than the alleged rape party.
Today, the Washington Post reports this: