(My friend Wolf Howling was kind enough to allow me to publish his essay synthesizing the economic, scientific, and legal issues arising from the political and academic worlds' embrace of climate change. His essay is somewhat longer than the usual post, but extremely accessible and informative.)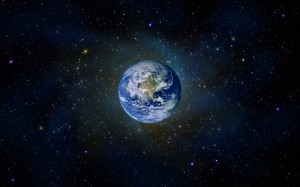 We stand at a critical tipping point in crucial areas of economics, science and the law, all related to climate change and all highlighted by recent steps that the National Oceanic and Atmospheric Administration ("NOAA") took to adjust our historic temperature record in response to a study that NOAA scientist Tom Karl conducted. That change to the temperature record, which seemingly relies on a few keystrokes, rather than data, to find warming where none existed before, comes at a critical time, when our government is about to undertake two huge commitments ostensibly to mitigate climate change.
First, the EPA has just imposed its Clean Power Plan to affect climate change mitigation. Estimates are that the plan will cost the United States over two trillion dollars in economic growth, without having any impact on climate change.
Second, the United Nations will be hosting a Conference on Climate Change in Paris ("COP21" or "Paris Conference") this month. Attendees will work on a massive plan to redistribute the world's wealth, in addition to considering plans for international taxation and creation of a court of "climate justice."
Either the Clean Power Plan or the Paris Agreement has the power to hobble our economy. If both are put into play, the economic effect will be disastrous.
NOAA's study and its subsequent change to the historic temperature record also go to the very essence of scientific integrity. What defines science? Is our approach to climate change valid science? Should we be relying on any recent scientific pronouncements to justify policy in general, let alone the massive economic burdens the climate change crowd would impose?
In terms of the law, this push for climate change mitigation raises multiple issues. What is the danger to our Constitution and our Republican form of government if the EPA can unilaterally legislate an economy changing regulation without the vote of our elected representatives, or if NOAA can ignore a congressional subpoena without consequence, or if Obama can commit our nation to the Green Fund and the court of climate justice without Congress's approval?