I overheard two women talking the other day.  One told the other that her teenage son was looking at internet porn.  Worse, her husband wouldn't help her stop this behavior because, as he said, "I used to read Playboy when I was his age, and it didn't hurt me."  Is it really possible for the father of a teenage boy to be that clueless? This daddy's ignorance about internet porn is so great that it may prove that reading Playboy when he was a teen did hurt him.
Playboy nudes were wholesome.  I know this sounds like an oxymoron, but the Playmates were like the girl next door, except without clothes.  For at least the first twenty or more years of Playboy's history, these gals were an every man (or boy) fantasy brought to life.  The teens and young men perusing the pages could easily pretend that Miss January was that cute brunette down the street, or that Miss July was the hot girl you admired on the other side of the classroom.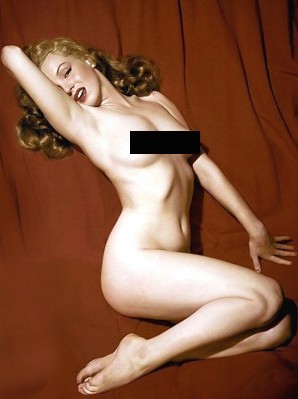 Eventually, though, the pleasure centers in male consumers' brains stopped getting a thrill from "mere" nudes.  They started gravitating in greater numbers to magazines such as Penthouse or Hustler that showed women who were not only undressed, but were also engaging in sexual acts.
With the advent of the internet, though, the old-line magazines, both hard and soft core, couldn't keep up with the gravitational pull of the internet.  And in the internet world, where porn is king, purveyors had to keep on-upping each other if they wanted to keep traffic coming to their sites.  Changes to content, instead of happening in human years, over the course of decades, happened in fruit fly years, over the course of weeks or even days.  If I'm a porn site mogul, I show nudes, but lose traffic to the guy who shows nudes playing with themselves, so I up the ante by showing two nudes playing with each other, so he ups the ante by adding two men and, perhaps, a dog or two. And so it goes, with each competitive iteration getting more perverse in a never-ending effort to catch the attention of an increasingly jaded viewing public.
Eventually, you end up with scenes such as this one, which I've censored appropriately to remove any and all pornographic or distasteful images: [Read more...]