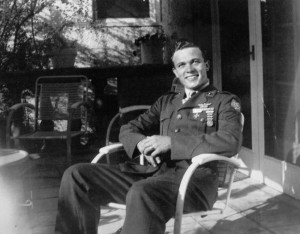 I've been working out on a stationary bike lately, because of ongoing sports injuries.  I find this dull.  I also find that I can alleviate the boredom by listening to books on my iPod.  I'm working my way through some of the books that are available for free from my local library.
When I listen to audiobooks while biking– heck, whenever I listen to books — I have to make certain that the book is simple in both substantive content and written style.  Otherwise, if I get distracted, I lose track of where I am.
Sadly, I get distracted a lot.  While I have almost unbreakable focus when reading a book, listening to books seems to go through a different part of my brain, one with a pretty short attention span.  Because I can't just page back in an audiobook to find what I missed, it can take me forever to retrace my steps.  The end product of this issue is that I go for simplistic audiobooks.
Last week, I found a doozy of a simplistic book:  Scotty Bowers' Full Service: My Adventures in Hollywood and the Secret Sex Lives of the Stars
. The book's basic outline is that Bowers was a simple Illinois farm boy who came to Hollywood after WWII and quickly became the town's best-known bisexual prostitute, as well as an even better known procurer who would happily (and for no fee) bring people together for sexual hi-jinx. The lure of reading the book, of course, is to discover which classic Hollywood stars were gay or bisexual (and according to Bowers, that was just about everybody), and what kind of bizarre sexual practices some stars enjoyed (you really don't want to know about Charles Laughton's alleged fetish).
I found the book surprisingly interesting, although not for the obvious reasons. Bowers certainly isn't shy about describing various sexual encounters (and he seems to have had thousands, with both women and men, famous and unknown), but he does so in such an upbeat, yet clinical, way that it has all the sexual thrills of listening to one of those loud, cheerful gym teachers we used to have in the 70s describing the facts of life to a room full of bored teenage girls. If you're looking to be titillated, this book isn't for you.  (But if you're under 18, or prefer to keep your mind out of the gutter, this book isn't for you either.  It's too graphic.)