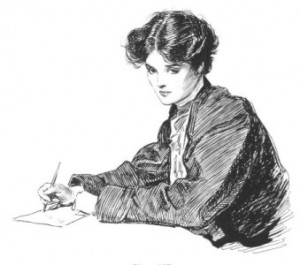 Earl Aagaard send me some cool science-related articles so, before I start writing up a post that came to me in a dream (and that's always a bad sign), I wanted to head these items your way:
Federal money drives bad science
Dr. Patrick Michaels points out that part of the reason so many of the world's real and faux scientists are wedded to their climate change theory, despite that theory having been proved wrong at every turn, has to do with money. That is, they're not just blind ideologues; they're greedy ideologues. Worse, the lust for hard cash in the sciences is contributing to dangerous amounts of shoddy work.
Not news: EPA corrupt
We've all figured out that the EPA is a corrupt bureaucracy staffed with people who have an agenda and are not about to let facts, economic reality, or honesty get in their way. If you need further proof of that, a new study reveals that the EPA, which should be operating transparently, has been secretly colluding with hard core environmental activists.
Yup. That sounds about par for the course in Obama's America. Let me echo again Danny Lemieux's concern that Carter's failed presidency did not destroy American institutions, while Obama's failing presidency has sunk deep, poisonous roots into America's administrative and bureaucratic structures. That's going to be hard, if not impossible, to fix.
And fracking? It's not so bad
Part of the government's corruption is to deep six reports showing that fracking is not bad for the environment. The administration's preferred solution is to have us continue to prop up corrupt oil supplying nations around the world and, when their reserves run out, for us to retreat to a new Dark Ages, lightened intermittently by seasonally-functional solar panels.
It's therefore quite remarkable that two bastions of Progressivism — the New York Times and the BBC — have suddenly published articles (one a news report and one an opinion piece) saying "Hey, fracking's not so bad after all." Oh, and look! I just saw a pig fly by.
Progressives' most admired scientist is a serial liar
Progressives love Neil deGrasse Tyson. He's black, telegenic, a physicist, and seriously Leftist in outlook. What's not to love?
Well, maybe one of the things that's not to love is Tyson's distant relationship with the truth. Sean Davis has become a bloodhound, tracking down one Tyson lie after another.
When Earl sent me the above link, I asked him to name just one conservative who is a serial liar. When you think of serial liars, you think of Obama, of course, Biden (plagiarist), Cory Booker (fake autobiographical details), Hillary Clinton, etc. I can't come up with a comparable conservative list.
Earl reminded me why this is so: when it comes to conservatives, the press actually fulfills its function of keeping politicians and public figures honest. One lie out of a conservative, and s/he's savaged so badly in the press that there's nothing to do but apologize and either sin no more or abandon public life entirely. Such is not the case on the Left, where the media assiduously goes deaf, blind, and dumb whenever a Leftist public figure mouths a lie.
An appropriate video
Thomas Dolby's "She Blinded Me With Science":