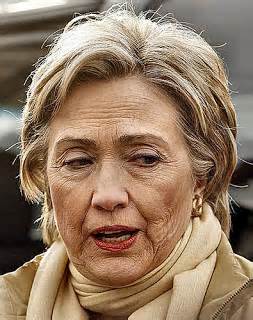 My dear friend Wolf Howling sent me an email rich in schadenfreude, something I appreciate because Hillary Clinton is the object of his delight:
This confidential information over her private server is going to kill her.  And now there is the related issue of her attorney, who may have had a classification to defend David Petraeus but who is a private citizen and is thus limited to a need to know basis, also having access to all of her e-mails.

This will kill her.  There is only so much this administration can stonewall, and Hillary apparently was completely clueless about handling classified material.  If I had to guess, it appears to me that she culled out those e-mails that would make her look incompetent and weak, then quite incompetently left a ton of e-mails containing classified data not only be stored on her private server, but now released in the tranche of 55,000 e-mails she gave to the State Dept. a few months ago.  She can't get those back to neutralize the problem . . . . so, she is completely screwed.  Anyone else, they would already be in jail, getting waterboarded, and her server would be in an adjoining cell. Hillary will not be able to say this is minor and forgivable because every other person who committed half the violations she has are wearing pinstripes.  She may be out and about now, but this is just going to get worse and worse.
All I can say is that it couldn't happen to a more despicable politician — and one, moreover, who has placed her country in more danger than any previous Secretary of State thanks to her incompetence and paranoia. And isn't it ironic that, while she beats her predecessors hands down for the title of worst American Secretary of State ever, she's still not the champion. The honor for worst all time Secretary of State goes to John Kerry, who has worked hard to ally us very tightly with one of the most evil nations on earth, and to make us complicit in its openly expressed plans for the extermination of all Jews from the face of the earth. (If the link doesn't work because of the paywall, you can find it through Google.)