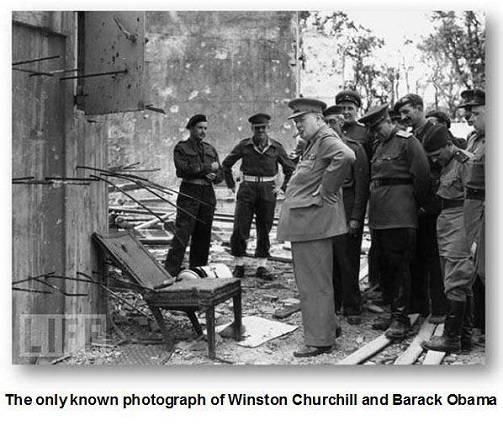 Have you subscribed to Jonah Goldberg's newsletter yet?  If you haven't, you must.  I'm not sure how to get on the list, but I think signing up for NRO newsletters might be the way to go.  (You'll find a newsletter sign-up box on the right side of The Corner page.)
And why must you get Goldberg's newsletter?  Because it's that good.  I wish I could quote every single sentence from today's newsletter, entitled "Unknown unknowns," but I feel that would be cheating.  Instead, I'll cherry-pick the best bits, something that's hard to do because everything in it feels like a "best bit."
My quotations pick up after Goldberg notes that a spring 2013 puff piece about Obamacare claims that Obama Chief of Staff Denis McDonough spent two hours a day on Obamacare.  In the political world, he says, that it is an enormous amount of time for a Chief of Staff to give to a single issue.  And now, Mr. Goldberg, take it away:
But even if that was an exaggeration, and McDonough wasn't spending two hours a day every day dealing with the nitty-gritty of Obamacare, it's still hard to get my head around the idea that he was totally in the dark about the problems. And if he wasn't in the dark one can only assume that the president wasn't either. The central job of any chief of staff is to control the flow of information to the president. And yet president Obama says, "I was not informed directly that the website would not be working, as the way it was supposed to."

I've been trying to think through what that means. Did McDonough stage an inscrutably Ibsenesque puppet show about the site's troubles? Maybe they played a game of telephone in the Oval Office which began with McDonough whispering in Valerie Jarrett's ear, "The website isn't going to work by October 1," but by the time the phrase worked its way around the horn, Jay Carney whispered with his school-girl giggle, "I will have cabbage in my trousers this Wednesday." Sure, everyone laughed when Obama repeated, "I will have cabbage in my trousers this Wednesday," so maybe McDonough just didn't have it in him to ruin the good time by telling him what the original phrase was? Or maybe something else is going on?

I know my Schadenfreudarama piece was a bit on the Gonzo side (which is where I will sit at the wedding when Gonzo and Camilla finally tie the knot), but I was quite serious when I was talking about President Obama's hubris. Hubris doesn't just mean overweening pride or self-confidence. It's when arrogant people believe the rules don't apply to them. And I don't mean that in the hypocritical sense. Hubris isn't hypocrisy. Aristocrats who insist the peasants must never rip off their mattress tags but think it's fine for the nobility to slumber deep in the comfort of a tag-free mattress may be hypocrites, but that's not hubris. (And since that was an incredibly dumb sentence . . . ) Nor is it hubris when liberals insist the little people shouldn't have guns, or cars, or use planes, or eat fatty food, because only the elite can be trusted to make those kinds of choices for themselves.

Hubris, at least in part, is when you think the rules of the universe really don't apply to you. Hubris is when you think you are anointed by God, Providence, the Matrix, or your own inner spark of awesomeness to the point where you think you can get out of any knotty situation just because you're you. Playing the odds is for little people.

[snip]

Unknown Unknowns

I know a lot of people made fun of Don Rumsfeld — though I never really understood why — but his saying about "unknown unknowns" is really one of the most profound and pithy distillations of a core insight to human existence we've seen in a long time.

(I can think of only two recent competitors off the top of my head right now. The first is Arthur Brooks's insight about the importance of "earned success." The other is Charles Murray's summation of what is wrong with the meritocratic elite in this country: They refuse to "preach what they practice." But those are topics for another day.)

[snip]

Obama's Fences

The question — which really isn't a question — of Obama's narcissism is one of the most masticated morsels of pundit cud in the op-ed feed trough. There's no need to revisit it here. Suffice it to say, Obama thinks he's kind of a big deal.

But while the psychological term for Obama's stunning self-regard may indeed be "narcissism" I think it's really hubris, specifically the kind of hubris that comes with the blinding conviction that there are no unknown unknowns that a man of his abilities can't handle. A messianic figure doesn't need to sweat the small stuff, because messiahs by definition are immune to the small stuff.

There are now scores of quotes and anecdotes about how Obama has said to aides and allies something like "don't worry about the politics . . . I'll handle the politics." Remember when that Arkansas congressman rightly feared that the passage of Obamacare would trigger a replay of the 1994 shellacking of Democrats? Obama responded that the big difference between '94 and 2010 was "you've got me." When he was looking for a new chief of staff, he remarked that he'd make a great chief of staff. During one of the budget battles he said everything would be easier if he could do it all by himself. He's whined that Chinese autocrats have a much easier time. A couple weeks ago, Obama said that he'd fix the website himself except "I don't write code."

Right. Because if Obama knew Fortran or C++ he'd just be able to roll up his sleeves and bang that thing out. He's just that good. Remember he's a better speechwriter than his speechwriters, better policy guy than his policy guy, yada yada yada. He can cook twelve-minute brownies in seven minutes, bitches.

[snip]

Valerie Jarrett's power is reportedly derived from the fact that she knows how Obama ticks and knows how to tell him the things he wants — needs! — to hear. So consider this infamous insight:
I think Barack knew that he had God-given talents that were extraordinary. He knows exactly how smart he is. . . . He knows how perceptive he is. He knows what a good reader of people he is. And he knows that he has the ability — the extraordinary, uncanny ability — to take a thousand different perspectives, digest them and make sense out of them, and I think that he has never really been challenged intellectually. . . . So what I sensed in him was not just a restless spirit but somebody with such extraordinary talents that had to be really taxed in order for him to be happy. . . . He's been bored to death his whole life. He's just too talented to do what ordinary people do.
I've met some of the smartest people in America, literally. I don't for a moment claim to be one of them, but I've been in the room with a bunch of them. Truly brilliant people aren't bored like that. They find ways to challenge themselves.

No, Obama's problem is that the only thing that really engages his full attention is . . . Barack Obama. That's why his books are about — wait for it — Barack Obama. When it came to his political career he was willing to do the legwork, because it was about advancing him. He loves campaigning but is bored with governing because campaigning is about him and governing is, by definition, about other people. And other people aren't interesting — unless of course they are the ones we've been waiting for, i.e. the ones who love Barack Obama.

Back to the Website

Obama says he wasn't "directly informed" about the website's problems. But Jay Carney revealed the president was briefed in March about the McKinsey report. He was told of the "red flags," he just wasn't told how serious those red flags were. As brother Geraghty writes:
Now . . . think about it. If you're President Obama, this is your baby. This is your legacy. Draw a parallel to anything big and important that you've done in your life in the past: a big project at work, a home improvement project, writing a book, planning a wedding. This is vitally important, surpassed only by the needs of your family and your own health.

Suddenly someone informs you that something might be going wrong with this hugely important project.

Even if that person says, "don't worry, we're handling it," . . . aren't you a little concerned at that point? It doesn't trigger a bit of worry? Don't you follow up? If they say, "eh, look, it's technical," doesn't your intense concern about the project's success get you to drill down, and get into the weeds?

How do you shrug off something like that? I know the president is a busy man with a full schedule — I can hear you chuckling about playing golf from here — but don't you think he would have asked about those potential problems in subsequent meetings about Obamacare? Wouldn't that have nagged at him?
You'd think, yeah. But here's the thing: Obama's like the dog from the Far Side cartoon. You can talk about red flags and broken data hubs all day long and all he'll hear is "blah blah blah blah Obama blah blah blah." Having never run anything, he doesn't even know how to ask questions that any half-way decent manager would ask when it's clear the staff is screwing the pooch. It's not even clear he can tell when the staff is screwing the pooch, even when a naked staffer is standing in front of him with an extremely discomfited canine.
Really, sign up for the NRO newsletter.  It truly sends unique content your way and, as you can see, that unique content is worth reading.
(H/T to Earl for that excellent photo at the top of the post.)