To convince voters, conservatives need to learn that it's not what you say, it's how you say it
I spend ridiculous amounts of my time trying to convince my children that, while "Give me that!" and "May I have that, please", mean the same thing, their chances of success are much greater with the second phrase.  I repeat ad nauseum that it's not what you say, it's how you say it.  People respond not only to a statement's core message, but to the packaging around that message.
Advertisers have always understand that packaging is as important as, if not more important than, the underlying message.  Will a specific car, beer, or aftershave really turn an insecure, badly dressed young man into a sex God?  Of course not.  But if you're a car manufacturer, and you have the choice of buying advertising hours that say to the young man "This car drives well" or spending those same dollars to say "You will be a suave chick magnet if you drive this car," which ad would you choose?  Advertisers know that sex sells.  Or if sex is usable, "sell the sizzle, not the steak."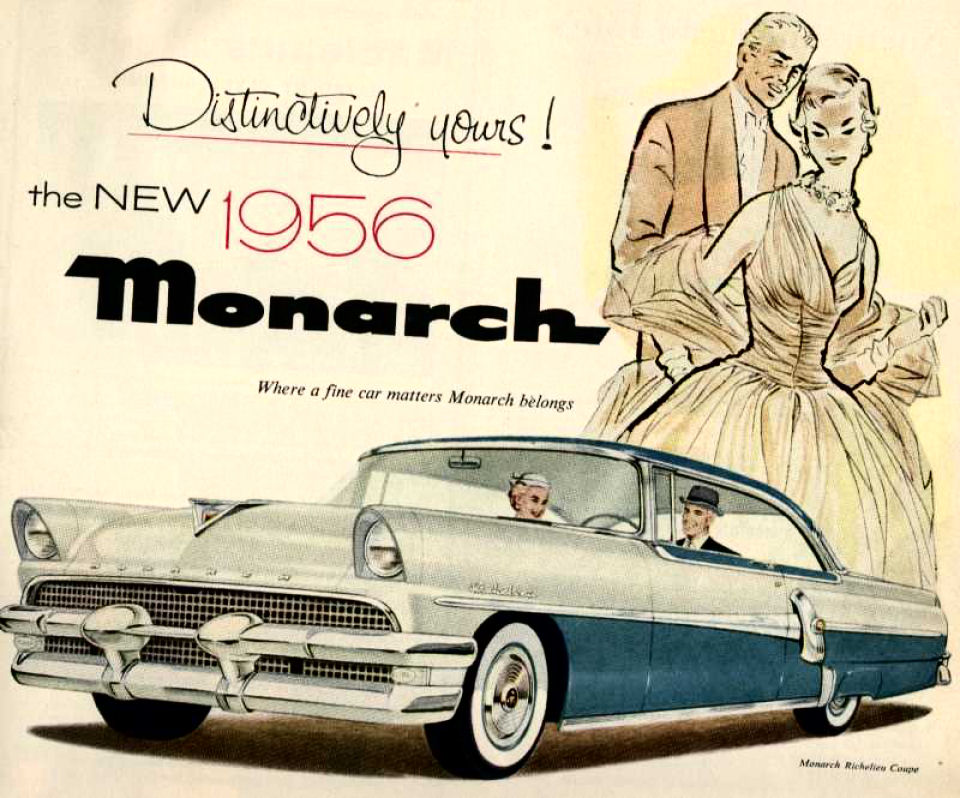 Politics is also a two-tiered structure.  There's the product, or ideology, and there's the sales pitch to sell that ideology to the greatest number of people in hopes of garnering their votes.  Democrats have fully mastered the sales pitch.  Republicans haven't.  Democrats say "Look at this picture of dead children or pathetic (and perhaps dead too) minorities."  Republicans say "Look!  We have a chart."  Honestly! The last time charts made a difference was in the 1992 election, when Ross Perot whipped out his little pieces of cardboard — and back then, all those charts did was to tip the election in a Democrat's favor.
There's certainly a lot of data to drive Republican charts.  Indeed, back in 2011, Rep. Patrick McHenry (R-NC), put together a clever little video comparing Perot's federal debt and spending charts to the numbers Perot would use if he were making the same pitch today:
I liked the video. You probably did too. The problem, though, is that you and I are high information voters who respond to facts and analysis. Though it pains me to say this, we are not the norm. The vast majority of people are probably never going to be high information voters in any society, but there's also no doubt that a Leftist-controlled education system has rendered Americans almost incapable of either appreciating or understanding hard data.
As the 2012 election proved, facts on the ground (joblessness, flabby economy, disastrous foreign policies) are just too deep for most voters. Properly manipulated, they find it more emotionally satisfying to stick it to a mean rich man who puts dogs on car roofs and wants all women to carry their rapist's fetus.
In this non-intellectual universe, it's almost irrelevant what a political party's message is. What matters is whether the party can position itself as the good guy party, regardless of its ideology, while simultaneously positioning the opposing party as the bad guy party. The Democrats do this masterfully.
As an example, think about the administration's recent decision to put women on the front lines: Conservatives responded to this announcement with talk of military missions, battle readiness, logistical problems, changing standards, etc. — all of which are sensible and appropriate responses to an administrative fiat that will, more probably than not, have a negative effect upon military missions, battle readiness, logistics, and standards.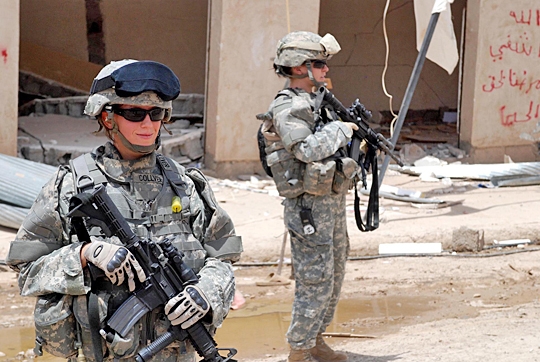 Democrats bypassed all that "tech talk" and, instead, went in for the kill: Republicans hate women. Never mind the unspoken part of that sentence, which is that "Republicans hate women, because they won't allow women to go into situations where they are extremely likely to be killed and raped." If you speak the unspoken, you get a very clear idea of Cloud Cuckoo Land that Leftist's inhabit. But never mind about the reality behind the ideology — the Left sells sex and sizzle.
No doubt because I am the quintessential word person (although I have no knack for clever quips and pitches), I've been harping on this issue for years. When it comes to the Democrats and Progressives, there's a message to their madness: We, the Democrats/Progressives are good; they, the Republicans/conservatives, are bad. Everything flows from that.
Fortunately, given that my voice has no resonance in world outside of my blog, better thinkers than I am are making the same point. David Horowitz, who understands Leftist thinking from the inside out, urges Republicans to stop the anguished, self-involved, navel gazing and to begin the hard work of communicating to voters in language they understand. He argues, correctly, that the Left is fighting an epic battle, complete with villains and heroes, and we're still whipping out our gosh-darned charts.
Horowitz's article, though long, is worth reading in its entirety. I'll just leave you with a few of his conclusions:
A Winning Strategy for Republicans

1. Put the aggressors on the defensive.

2. Put their victims — women, minorities, the poor and working Americans -­-­ in front of every argument and every policy in the same way they do.

3. Start the campaign now (because the Democrats already have).

The Weapons of Politics Are Hope and Fear

The weapons of political campaigns are images and sound bites designed to inspire the emotions of fear and hope. Obama won the presidency in 2008 on a campaign of hope; he won re-election in 2012 on a campaign of fear.

Hope works, but fear is a much stronger and more compelling emotion. In a political campaign, it is directed at one's political opponent. Democrats exploit this emotion to the hilt; Republicans often seem too polite to even use it.
Please read the rest here.
Lee Habeeb and Mike Leven are also engaged in the work of using a prominent forum (National Review Online) to publish a series of articles aimed at shaping a coherent, and salable, political narrative for conservatives.  This week's installment is "The Moral Case for Conservativism."
As with Horowitz, Habeeb and Leven urge a level of public discourse that avoids charts and data, and that frames an epic battle in the same way that Progressives claim politics as an epic battle — except that, in this version, we're the good guys:
If there is a single reason why conservatives continue to lose the battle of ideas, it's because we don't make the moral case for freedom and free markets. Our political class instead makes the economic case for our philosophy. Our smart guys are so impressed with their own intelligence, they think we can win the debate using numbers and data, charts and graphs, and political tactics and strategy.

It's the Left's secret advantage. They create the feeling that they care more about the average American because they make the moral case for their philosophy.

One of the advantages this confers on the Left is this: They get to play large ball, while we play a dour brand of small ball.
As with Horowitz's article, I urge you to read the whole thing.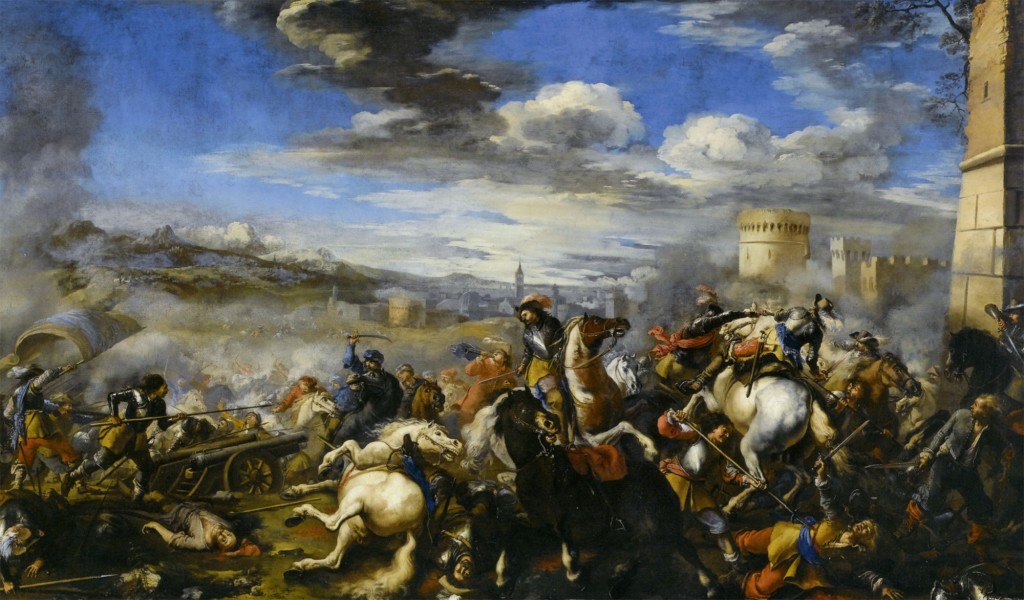 Those of us who spend our time following politics understand that we are engaged in a battle for America's heart and soul.  On one side is an ideology that dreams of subordinating the individual to an all-powerful state.  History proves that this has never turned out well.  On the other side is an ideology that dreams of allowing each individual maximum freedom in a state that exerts minimum coercion but that, instead, provides a stable infrastructure and a level playing field.  Our own history demonstrates how successful this approach is.
Put another way, life is imitating Star Wars, with an epic battle taking place over America's future.  We'd better call our agents and make sure that they let the audience know that we're the rebels, not the Empire.  Once we've established that we're the good guys, we — the ordinary people who aren't paid political operatives — need to put on our thinking caps and figure out how we can contribute to winning this battle.