Chris Kyle leaves for his final resting place *UPDATED*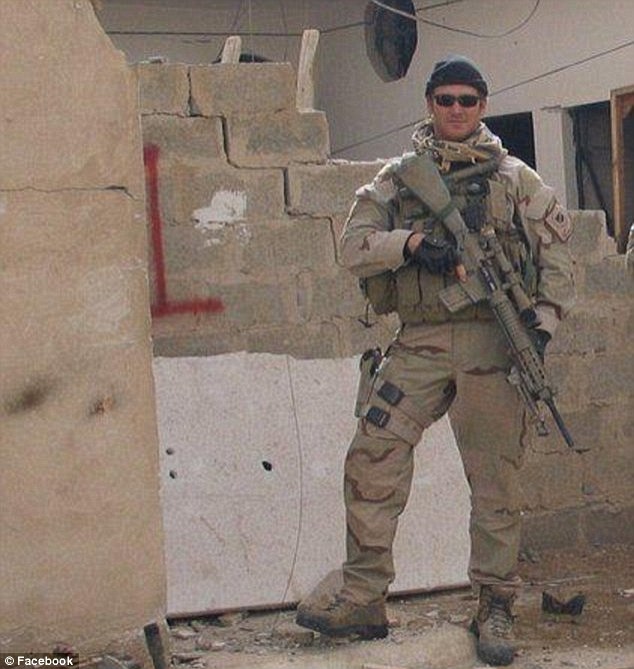 Having read Chris Kyle's American Sniper: The Autobiography of the Most Lethal Sniper in U.S. Military History
, I keep forgetting that I never actually met the man.  The book was so vivid, not just about his war-time experiences, but also when it came to his life and personality, that my memory creates false images of my actually having spoken with Kyle.  I'm not delusional.  I know they're false memories.  It's just that a very real person stepped out of those pages.
Today, that vivid man was laid to rest, beginning with a memorial service before approximately 7,000 people at Cowboys Stadium, followed by a long drive to Texas State Cemetery in Austin, Texas:
Slain ex-Navy SEAL Chris Kyle was a devoted husband, father and friend who will never be forgotten, his widow told mourners at his memorial service Monday.

Taya Kyle said she was broken but that the family will "put one foot in front of the other" to get through their grief. She told her two children that they will remember Chris Kyle's silly side, Texas twang and prayers they prayed together.

"Chris, there isn't enough time to tell you everything you mean to me and everything you taught me," she said through tears.

Nearly 7,000 people, including former Alaska Gov. Sarah Palin and her husband, attended the service at Cowboys Stadium. Dozens of military personnel and others were seated in front of the podium near the star at midfield, where Kyle's flag-draped coffin was placed at the beginning of the service.

After Taya Kyle's eulogy, country singer Randy Travis sang "Whisper My Name," which he said Taya Kyle had told him was a meaningful song for the couple, and "Amazing Grace." At the conclusion of the two-hour service, bagpipers played as military personnel carried out Kyle's coffin, and many in the crowd saluted.

His friends and fellow service members told mourners that Kyle was more than an excellent sniper feared by U.S. enemies — he was a dedicated family man known for his sense of humor, compassion, selflessness and generosity.

Some who served with him said that Kyle was a man, myth and legend because he would do anything for his fellow SEALs. Some of his childhood friends recalled his mischievous side, and one said he and Kyle played with BB guns as kids — and Kyle "wasn't a good shot back then."
(Read more here.)
Kyle was a larger-than-life character, and I suspect he would have appreciated this larger than life funeral.  I don't just suspect, though, but know with absolute certainty that he would infinitely preferred to have spent a long life with the wife and children he adored.
R.I.P, Chris Kyle.  You were a man of courage and honor, you touched many lives, and you will be greatly missed.
UPDATE:  Typically, the Daily Mail has the best coverage.