While it's not government's role to advance morality, it's also not its role to advance immorality *UPDATED*
Libertarians have it right when they say it's not the government's responsibility to legislate morality.  It's the people's responsibility to be moral.  Government's job is to have "few laws, but unbreakable," all directed at a stable, just (not fair, but just), constitutional society in which citizens have the best opportunity to live free and, one hopes, moral lives.
The fact is that, way too often, once government starts legislating morality, those efforts backfire.  Prohibition is the perfect example of this backfire.  By the second half of the 19th century, America was awash in liquor, and it was becoming a terrible problem, especially for the poor.  It wasn't at all uncommon for the family breadwinner, whether male or female, to drink away earnings and then die young from alcohol-related diseases or accidents.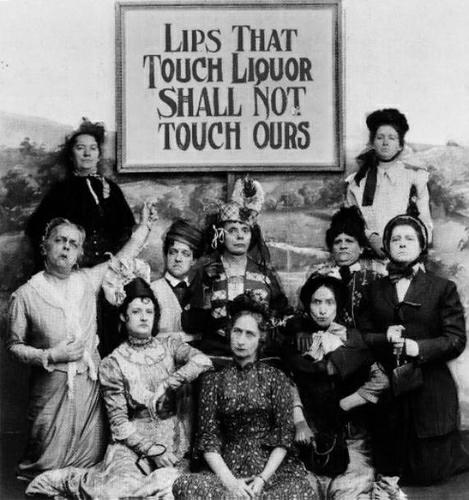 Faced with this epic disaster, society responded with a vast Temperance movement aimed at getting people to stop drinking.  This was a social movement — a grassroots movement, long before that term was invented.  Young men swore temperance oaths and young women swore that "Lips that touch liquor shall never touch mine."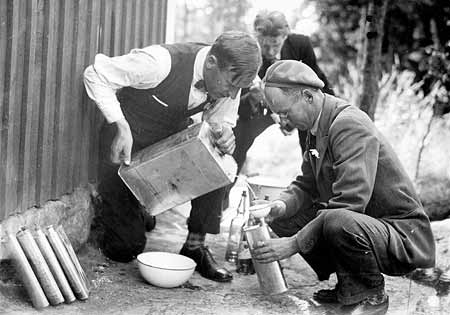 By the time WWI started, vast swaths of America had voluntarily gone dry.  Prohibition wasn't the leading edge of Temperance, it was the tale end, and what a disastrous tail it was.  Those who didn't want to drink had already stopped.  And those who did want to drink instantly became criminals for engaging in an activity as old as humankind.  Worse, prohibiting a popular activity, even in its most reasonable form, created a giant vacuum that sucked in every two-bit criminal and big-time hood in America.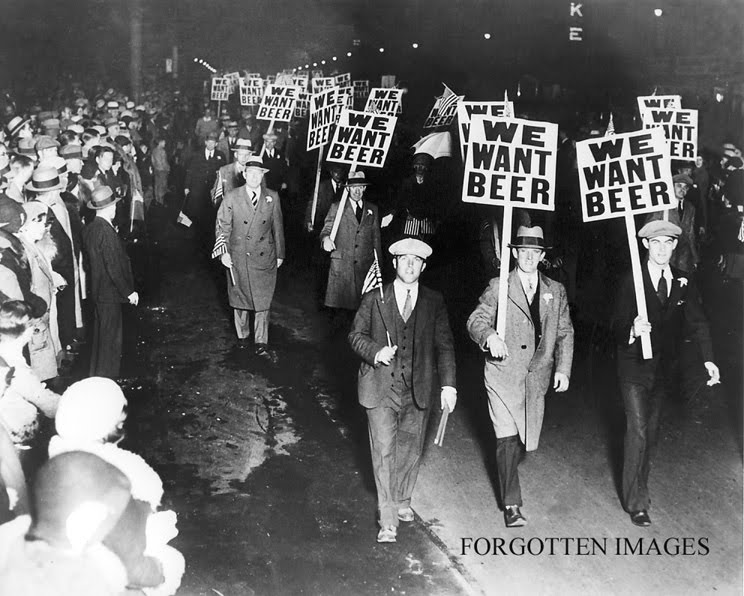 When alcohol was outlawed, only outlaws drank, brewed, and sold the stuff. Not only did Prohibition fail to legislate morality, it undid much that the previous Temperance movement, which relied on peer pressure and moral suasion, had achieved when it came to convincing Americans to temper their drinking.
Just as bad as legislating morality is legislating immorality, which is where today's American governments, local, state, and national go.  I stumbled across this fact when I tried to go online to renew a prescription for one of my children and was told that I couldn't have any access to my child's medical record, including prescriptions.  In California, when a child turns 12, he or she can keep secret his or her record.  My kid can't get her ears pierced, can't go paint-balling, can't ski, and can't get a salon tan without my input, but your daughter and mine can get the Pill or an abortion without your being the wiser for it.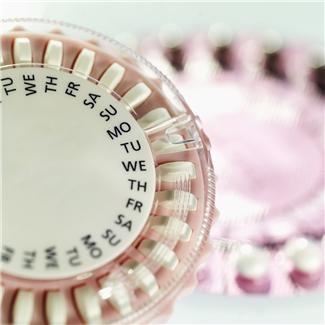 As it happens, the Pill, which some schools hand out like candy, is anything but innocuous.  To begin within, it's ridiculous to think that you can feed nuclear-powered hormones into a prepubescent or pubescent girl without have some effect on what should be her natural development.  In addition to that, those side effects you hear about the Pill are real.  Girls are worried they'll gain weight if they go on the Pill.  What they should be worried about is strokes, blood clots, or vomiting themselves to death.  I've known people who have suffered from all of these side effects although, thankfully, all survived.  This is the last thing that loving parents should allow the state to determine for their child without parental input.
Ask your average liberal why this is so, and he will tell you a terribly sad story about a girl growing up in a horrible home who was raped by her uncle, or her mother's boyfriend, and, when she turned up pregnant, was beaten or turned out onto the street.  That is an affecting tale but how common is it, really?  I don't have statistics at hand, but common sense tells me that the vast majority of parents love their daughters.  If a girl wants to have teen sex or shows up pregnant, these loving parents want to be involved — and their involvement is the best thing that can support a child who is about to make or has already made a bad decision.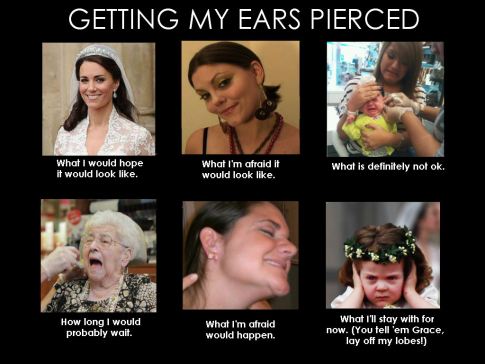 These hard luck stories mean that we have created a tyranny of the minority.  Liberals will say that the beauty of America is that it protects the minority by drafting legislation protect those minorities.  But this isn't how it's supposed to work.  America protects the minority by assuring that every member of a minority group (whether defined by race, religion, sexual orientation, country of origin, etc.) gets the full benefit of available constitutional rights and is not subject to prejudicial laws or conduct.  It does not mean that 90% or more of the country has its rights stripped away because some girls come from backgrounds that  see them mistreated.  Maltreated girls are tragic situations that a moral people should want to remedy, but that a government should never address with legislation.  It's not government's job to try to legislate away the human condition.
So next time a liberal tells you that he'll never vote Republican because Republicans try to legislate morality, you might want to tell that person that the problem with Democrats is that they consistently legislate immorality.  A good opportunity to make this point might be when one of your liberal friends is outraged that his daughter was confronted in a public restroom by a naked man with fully functioning physical equipment who claimed that his presence there was perfectly legal because he self-identifies as a woman.  Or you could advance this point of view when your liberal next door neighbor calls from the ER to ask for your help because his daughter went septic from an abortion — and he didn't even know she was pregnant.  Or perhaps you'll throw it into a conversation with the woman at your office who is counting her lucky stars that her teen daughter will recover from the stroke she got after the Pill, which Mom didn't know she was taking, caused her to have a blood clot.
UPDATE:  Earl left a comment pointing out, regarding my last paragraph, that it's not nice to lecture people about politics when they're facing a life crisis.  He's absolutely right.  I was making a rhetorical point and got carried away.  I also live in a community where everybody thinks everything that happens is an opportunity to inject politics, so I'm a little bit touchy.
As it is, were I to raise the subject at a sensitive time, I'd raise it sympathetically:  "Oh, my God!  That's terrible.  I can't believe she almost died.  You must have been so shocked to discover that your daughter had an abortion.  How did it happen that she was able to do it without you?  Really?  The law just let's her?  That's bizarre.  I know you guys would never ignore her.  This is something you would have wanted to discuss with her.  It just doesn't seem right for the law to kick you out of the relationship…."  That kind of thing, trickled out over many conversations.