A small posy of interesting things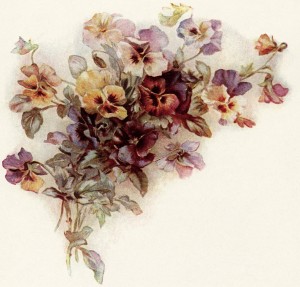 Palestinians only destroy.  Israelis not only create, they resurrect.  It's amazing to see sophisticated plumbing emerge from the earth after 12 centuries.
Even the New York Times is being forced to tell the truth about those new Obamacare policies — they're really expensive.  In isolation, high deductibles might not be a problem because, absent a chronic illness, they're not a sure thing, they're a maybe, and people will gamble on maybes.  The problem is high deductibles paired with high premiums, all for a smaller pool of doctors and hospitals.  Of course, you do get birth control for that money, but I'm not sure that the average family, facing thousands more in premiums and deductibles is going to appreciate that, thanks to Obamacare, they'll no longer be out a couple of hundred annually in birth control payments.
Barry Rubin, who knows as much about Islam as any man living, looks at the West's failure to understand that Islam is made up of two houses:  one of peace (for those who have bowed down to its tyranny) and one of war (for those who have not).  This world view has no room for compromise.  Those who do not fight have already lost.
Time Online, of all publications, unearthed the fact that, back in the 1990s, ACORN sued California to be exempted from minimum wage laws.  Its reason:  "[P]aying its workers more would require the group to reduce headcount and would make its workers less sympathetic to the poor."  Yeah, it's funny how that works:  if you force employers to pay more, they hire fewer people, and these hard workers, surprisingly, seem to become less sympathetic to those who are sitting around, often for generations, collecting the dole.  I told one of my Little Bookworms yesterday that the laws of economics are as unfailing as the laws of physics.  When you first jump off a cliff, you may think you're flying, but you're really falling.  And when your government distorts the marketplace, the short team benefits invariably give way to real world wealth loss.  (Hat tip:  Tom Elia.)
In most people's minds, Quakers and pacifism are inextricably intertwined.  That's not the case anymore, as Quakers have become one of the staunchest supports of Palestinians.  These Palestinians: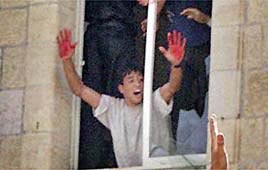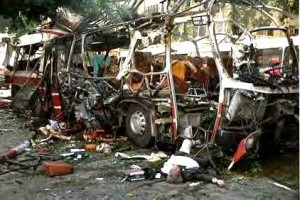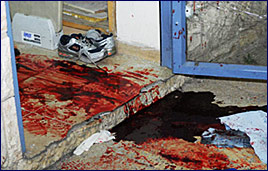 I said in an earlier post, and I'll say again here:  The Left makes inroads into institutions, while conservatives abandon them.  Theirs is the better tactic.  Or, as I've also said before, Leftists have horrible ideals and great tactics; conservatives have great ideals and horrible tactics.