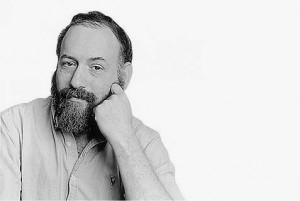 Barry Rubin, one of the most astute, knowledgeable, and humanistic observers of the intersection between Israel and the rest of the world died yesterday from cancer, at age 64.  I cannot improve on Rick Moran's words about him:
Barry Rubin was director of the Global Research in International Affairs (GLORIA) Center, editor of the Middle East Review of International Affairs (MERIA), and a professor at the Interdisciplinary Center (IDC) in Herzliya, Israel. He was also editor of the journal Turkish Studies, and penned frequent columns at PJ Media where he served as Middle East Editor.

His "voice" rang true when he defended Israel, especially from western critics. But Rubin was no apologist for the Jewish state, being a frequent critic of government policies. He also brought clarity to the Palestinian issue, exposing the blindness of the Obama administration to the real goals of Palestinian diplomacy.

His criticism of Secretary of State Kerry (and his predecessor Hillary Clinton) was harsh, fact based, and relentless, exposing their naivete and stupidity time and time again. Few scholars had the depth of knowledge and understanding of the entire region – its history, its people its politics – and Dr. Rubin employed this understanding to show how dreadful American policy in the region had become.

His output was astonishing. Columns, blog posts, books, as well as editing GLORIA's website.
Despite his prodigious knowledge and lucid writing, the establishment assiduously ignored Dr. Rubin.  He had the temerity to defend Israel at a time when it has become increasingly unpopular to do so (although he was never a slavish sycophant), and he hung out with a conservative coterie.  The establishment couldn't forgive these "sins."
My own contact with Barry took place in a series of emails over the years when this great man was kind enough to compliment my work and engage in conversations with me about Israel and the American political scene.  I was not the only beneficiary of this generosity.  Again, from Rick Moran:
One of the little known contributions Dr. Rubin made to the defense of Israel was his mentoring of students, bloggers, and writers. Dozens of men and women received the benefit of his wisdom. No one who worked with him could forget the largeness of spirit he demonstrated while sharing his thoughts and ideas.
Dr. Rubin's death is a great loss at so many levels — to his family, to his close friends, to the intellectual world, and to those who had the pleasure of being on the receiving end of his great generosity of spirit.
Rest in Peace, Dr. Rubin.  You will be greatly missed.