Are conservatives guilty of grossly double standards regarding Obama and Bergdahl?
One of my real me Facebook friends posted this.  What do you think?  Is there a double standard here?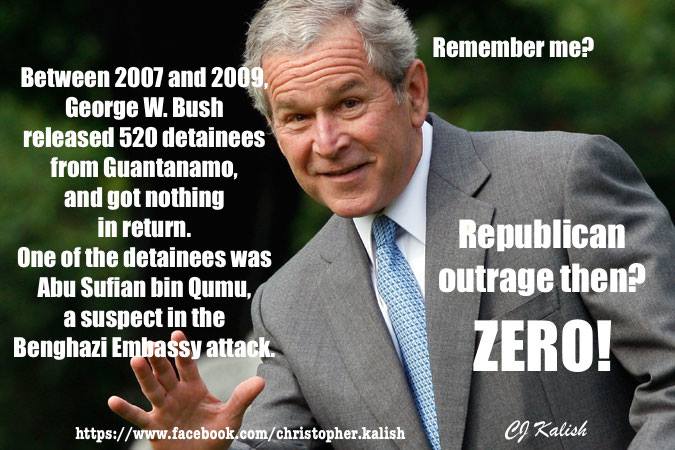 I think the difference is that, this time, the military was deeply offended.  A president whom they've learned not to trust, decided at a time when his habit of preemptive surrender is weakening them in the field, to release five highly dangerous prisoners and, moreover, he used a man they believe is a deserter to justify his decision.
Insofar as Abu Sufian bin Qumu is concerned, as best I can tell, he was just a low-level player when he was released, as were all the other detainees the DemProgs were insisting Bush cut loose in what they characterized as an "endless war."  That a significant number of these low-level former Gitmo residents immediately re-took up arms against America proved that conservatives were correct all along — a lesson Obama seems not to have learned.
Anyway, that's my theory for why the above poster misses the mark.  Any more information and ideas from you?