Mid-day Saturday round-up and Open Thread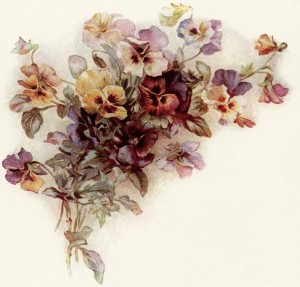 You've probably noticed that I've turned my round-ups into a daily item. There's so much that interests me in the news each day that this is a more efficient way to share it with you than with a series of individual posts. For some reason, turning each item into an individual post bogs me down, while charging through them as short paragraphs within a portmanteau post works perfectly for my way of writing and thinking. I very much hope that it still gives you the same satisfaction you've always felt when visiting Bookworm Room.
And now, on to the round-up!
***
A man who goes by the handle Raven-Wolf claims that he was working in Afghanistan independent of the American military when Bergdahl went AWOL. According to him, he very quickly had information that would have led to Bergdahl's return, but the military, through a combination of pride, arrogance, and cover-up, refused to act on his information. By the time Raven-Wolf could have gotten Bergdahl back, the military's delay had resulted in Bowe ending up with the Haqqani network.  And because Bergdahl's story had now reached the public, the Haqqanis realized that they had someone who was a high value target.
Moreover, if Raven-Wolf is to be believed, Bergdahl was not a reluctant captive (although the described behavior doesn't rule out Stockholm Syndrome):
Over the next few years I made the occasional probes through my Afghan contacts about Bergdahl. The responses were always the same…he was with Haqqani. Some reports had him living happily in Haqqani's large compound in Pakistan. Other reports told of him missing his family and regretting his decision to go AWOL. He was regularly reported being seen in the markets near the Haqqani compound, usually shopping on his own without restraints or guards.
Hat tip: Never Yet Melted
***
Given that the Haqqanis' God is Mammon and their only ideology is greed, it's highly likely that the real deal was money for Bergdahl. Obama thought Americans would be more outraged by cash payments to the Taliban and its friends than they would be by releasing five deadly prisoners.
How deadly? Well, this is a proud Mohammed Fazi:
Under this theory, the Gitmo 5 were a trial balloon to see how readily Obama could close Gitmo, not just by getting rid of the hoi polloi caught up in the net, but by releasing the big fish — the ones who see Obama's preemptive surrender as an incentive for escalating their war against America.
***
Peter Wehner has an important point about the morality of the Bergdahl recovery, in connection with the notion that "we never leave anyone behind":
[T]here are limits to the price a nation can pay. We are all drawn to the notion that "we don't leave anybody behind." What that means in reality is that we should make tremendous, good faith efforts to free captive soldiers. Anything more than that–to turn a humane impulse into an inviolable principle; to say there is nothing we will not do to win the release of a POW–would leave us at the mercy of the most malevolent among us.
In other words, if we make the "never leave anyone behind" doctrine inviolable, we end up with medieval warfare: On those battlefields, especially during the 100 Years War, low value captives were killed, while high value (i.e., rich) captives were held for ransom. France was almost bankrupted when the British captured King Jean the Second. The difference in those days was that the captors understood that chivalry demanded that they treat the high value captives well or the ransom wouldn't be paid. It's doubtful that Islamists would care about that part of ransom warfare.
***
Rachel Maddow, who's considered the brains of MSNBC, has come up with a "genius" theory: Bowe Bergdahl is exactly the same as Jessica Lynch, because a lost soldier who took a wrong turn in Iraq is the equivalent of a lost soul who enlisted in "be all that you can be army" and went AWOL.
I wonder if the DemProgs are still calling themselves the "reality-based community" or if they've finally abandoned that misnomer.
***
It's no wonder that Obama keeps having embarrassing moments such as Benghazi, the red line in Syria, and the Bergdahl exchange. His National Security Council isn't made up of the best minds in America on the subject of national security. Instead, it's composed of political hacks and party operatives who ignore America's well-being and focus, instead, only on Obama's political health.
***
The prudishness of the Victorian era was, in significant part, a response to the sexual excesses of the Georgian era. We think of Georgian England as an exquisite amalgam of Jane Austen and Georgette Heyer, but it wasn't. Barring the emerging middle class, it was extremely debauched.
Why am I wandering back in time this way? Because I wonder if the nexus of America's debauched campus culture and Obama's victim-seeking presidency will lead to a backlash in the form of a neo-Victorianism, centered around sexual restraint.
***
With the new EPA regulations, Stephen Moore, who's tried to give Obama the benefit of the doubt on the moribund American economy (a la "he wants to save it, but doesn't know how"), is now asking a different question: Is Obama Just Trying to Tank the Economy?
***
Charles C. W. Cooke points out that government agencies inevitably become the muscle for entrenched commercial interests, destroying economic innovation, diversity, and competition. They are profoundly undemocratic in effect.
***
Despite the Bergdahl kerfuffle, some people (thankfully) are paying attention to Sgt. Andrew Tahmooressi, held captive in a Mexican prison after he got on a one-way road that led me ineluctably to Mexico, where he was arrested for possessing guns that he held legally in America. Although John ("Reporting for duty") Kerry won't lift a finger to help a member of America's armed forces, the chairman of the House Foreign Affairs Committee has reached out directly to the Mexican foreign secretary. It must delight Mexico to see America, one the most powerful nation in the world, come begging to it, hat in hand, for the return of one of its citizens.
I wish Mexico would beg for the return of some of its own citizens who broke the law upon entering here.  I'd be happy to send them back.
***
Now that he's well into his second term, Obama is making no bones about his lawlessness regarding illegal aliens in this country. And as is always the case with the Left, "it's for the children." Maybe we can slow the abortion death cult by arguing that, floating in their amniotic pools, unborn children have no statehood and are just dreaming of making their undocumented way to America.
***
Meanwhile, Obama takes what's left of America's might and wages war . . . on climate change. This may prove to be, for America, the most devastating war in which she's ever been involved.
It's also the most arrogant war in which we've ever engaged. We have always had the ability to affect our environment. Indeed, the history of human kind involves man imposing his will on the environment for food, shelter, clothing, and recreation.
History shows that, while we can decimate some plants and animals locally, Nature is always the most overwhelming force. If people don't invest huge amounts of energy in combating Nature's impingement on the territory that humans consider their own, Nature wins. In other words, entropy always favors nature.
Case in point: Detroit, the capital of American societal and economic entropy.
***
Maybe Obama's suffering from serious mental entropy. How else to explain his utter classlessness and disrespect in chomping away on gum at the official D-Day ceremony?
***
Caroline Glick makes a compelling argument that it's time to clip Abbas' wings. He's had a long winning streak, not because he holds a winning hand, but because everyone essentially pays him to cheat, and that includes the Israelis. Obama and Europe aren't going to stop funneling him money even though he's joined forces with a terrorist organization, but Israel should turn off the spigot.
***
I would just like to remind everyone that Ryan Kelly Chamberlain, II, the man who sparked an FBI manhunt because he had explosives — now turns out to have had massive amounts of poison on him — is an ardent DemProg, something that's not making the news anymore.  If he'd been a conservative, his political orientation would have been the headline and lede in every story.
***
And a couple of clever posters to round out the round-up: