Midday Monday round-up and Open Thread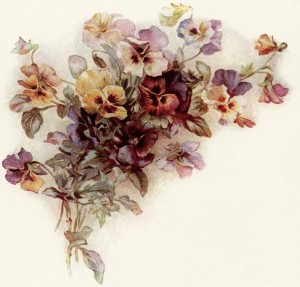 Lots of places to go and things to do, so this will be a brief, but still meaty, round-up of interesting things:
** 1 **
If you'd like to see Obama fisked, read this.
** 2 **
Netanyahu abandons platitudes and says what need to be said: He will not be bullied into a two-state solution as long as the Palestinians are dedicated to Israel's annihilation and the rest of the Middle East is going up in flames.
** 3 **
Netanyahu might have had in mind David Goldman's article about Israel's future when he drew that line. Goldman says that when one combines Muslims' falling demographics and Israel's growing demographics with the complete collapse of nations and the possibility of endless war in the Middle East, little, besieged Israel will be the last man standing.
** 4 **
Richard Fernandez argues that Israel's and America's besetting sin isn't their conduct, it's their wealth. I recall making the mirror image argument — that the Left excuses poor people of any sin — a few years back.
** 5 **
I've noted before that fewer people have died in Israel under Hamas's attack than were killed in Chicago in a single week. According to the Left, this is a bad thing — and by "bad thing" I don't mean that gun-controlled Chicago residents are dying like flies; I mean that Israel has the temerity to defend her citizens effectively against hundreds of rocket attacks.
** 6 **
A poster that I couldn't resist making after I read this article about the swarms of border crashers being flown to the Bay State: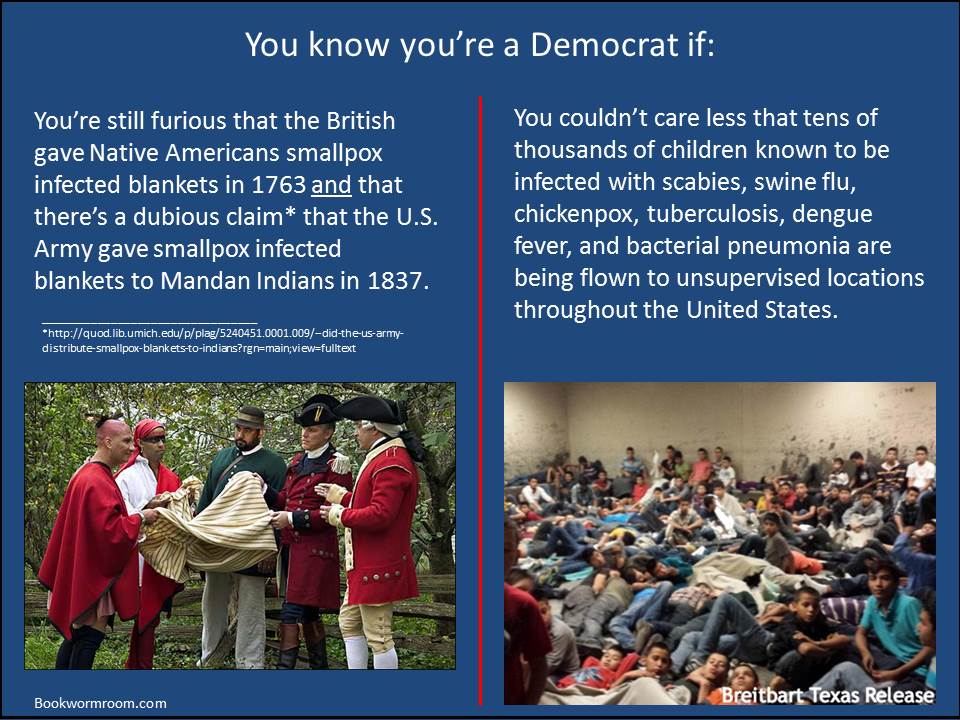 ** 7 **
The Watcher's Council forum offers suggestions for dealing with the refugee crisis that Obama invited into our country.
** 8 **
To the drive-by media's surprise, legal immigrants in this country aren't thrilled to see their economic standing diluted and their patience in complying with the law rendered worthless by the influx of illegals:
** 9 **
There's a metaphor in here somewhere. See if you can come up with a good one after watching these dogs bark at each other through a fence that, mere inches away, is completely open:
** 10 **
Is the IRS union the missing link in the IRS scandal?
** 11 **
William Jacobson pulls together evidence showing that the Boycott Divest Sanction movement is motivated, not by tears for the Palestinians, but by the usual toxic antisemitism from Muslims and Leftists.
** 12 **
Alan Dershowitz explains precisely how evil the BDS movement is:
** 13 **
Bravo to the Toronto Sun for its full-throated denunciation of Obama's malevolent little Ha'artez opinion piece.
** 14 **
Musically, I was never a Ramones fan. When it came to their political courage, though, I admired them greatly . . . and now they're all gone.