The Bookworm Beat 1/8/15 — The day after the Charlie Hebdo Massacre edition, and Open Thread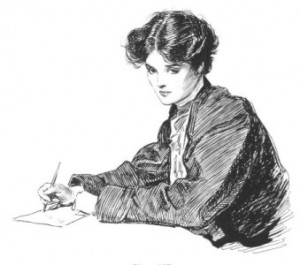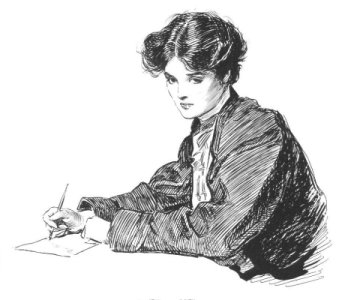 In an earlier post about the Charlie Hebdo massacre, March Hare made this comment:
One reason you may not see pictures of the Mohammed Cartoon or covers from Charlie Hebdo is that the Western Press will not publish close-up crowd pictures. See this article by Allahpundit at Hot Air.
Ah, yes! It's the old philosophical question: "If a tree falls in a forest and the media refuses to report it, does it make a sound?" Well, the media hopes that's the case, but I intend to make lots of sounds. I'll start here, with a link to Charlie Hebdo covers, courtesy of the brave Daily Signal.
Is another great man emerging in Egypt?
Thousands of years ago, a great man, Moses, emerged from Egypt. It's possible that Egypt has produced another great man. He's not a prophet by any means, and he still has a long way to go to prove himself, but there's no doubt that Egyptian President Abdel Fattah el-Sisi is saying and doing some extraordinary things — and the MSM is therefore ignoring him as hard as possible.
The first thing Sisi did was to issue an open challenge to Islam to have an Enlightenment and, along the way, he had a great to say about Islam's flaws:
We have to think hard about what we are facing—and I have, in fact, addressed this topic a couple of times before. It's inconceivable that the thinking that we hold most sacred should cause the entire umma [Islamic world] to be a source of anxiety, danger, killing and destruction for the rest of the world. Impossible!

That thinking—I am not saying "religion" but "thinking"—that corpus of texts and ideas that we have sacralized over the centuries, to the point that departing from them has become almost impossible, is antagonizing the entire world. It's antagonizing the entire world!

Is it possible that 1.6 billion people [Muslims] should want to kill the rest of the world's inhabitants—that is 7 billion—so that they themselves may live? Impossible!

I am saying these words here at Al Azhar, before this assembly of scholars and ulema—Allah Almighty be witness to your truth on Judgment Day concerning that which I'm talking about now.

All this that I am telling you, you cannot feel it if you remain trapped within this mindset. You need to step outside of yourselves to be able to observe it and reflect on it from a more enlightened perspective.

I say and repeat again that we are in need of a religious revolution. You, imams, are responsible before Allah. The entire world, I say it again, the entire world is waiting for your next move… because this umma is being torn, it is being destroyed, it is being lost—and it is being lost by our own hands.
As slaughters from Theo van Gogh to the staff of Charlie Hebdo show, for Sisi to criticize Islam is an act of extraordinary courage. No wonder the media is looking the other way.
Here's another great thing Sisi is doing — he's working hard to destroy Hamas:
Egyptian authorities have decided to demolish the entire city of Rafah according to Palestinian Ma'an news agency.

The governor of the North Sinai district, Abd al-Fattah Harhour said at a news conference Wednesday that "a new Rafah city is being established with residential zones appropriate to the nature and traditions of the residents of Rafah."

More than 800 homes are being demolished and 1,100 families displaced to build the 1 kilometer wide and 13.5-kilometer long buffer zone in North Sinai province.

The government hopes the buffer zone will isolate the militants who say they attack the security forces in retaliation for the government crackdown on Morsi supporters in which at least 1,400 people have been killed in street clashes.
Read more here.
When Israel destroys a single Palestinian home, the media is all over it. When Egypt destroys a whole village . . . crickets. The latter act simply doesn't support the media's anti-Israel narrative. Still, whether the media pays attention or not, it's the right thing to do and I'm glad that Sisi is doing it.
This man has great potential. I hope he fulfills it.
Allahpundit and Mark Steyn make powerful statements about today's media
Allahpundit watched Mark Steyn speak about the Charlie Hebdo massacre. He agreed with Steyn on one point, and parted ways with him on another. The finished Allahpundit product, a fusion of his and Steyn's ideas, makes remarkably good points about the world's media and its refusal to act bravely:
Steyn's point, amid the "Je suis Charlie" cacophony, is that if more of us really were like Charlie, the Hebdo staff probably wouldn't be dead. They assumed the entirety of the risk in defying Islamic taboos because their bigger, stronger, better funded brothers and sisters in western media declined to share it by publishing the images themselves. Even now, with blood on the floor in Paris, many of them are still blacking out the cartoons. (The Washington Post is a notable exception.) How do you censor the images those men died defending and then say "Je suis Charlie" with a straight face? And more to the point, how do you do it when those images are at the center of a major international news event? Steyn makes the same point here as Ross Douthat did yesterday. It's one thing to reject a cartoon of Mohammed on grounds of poor taste or poor skill. That's an op-ed decision. It's another thing entirely to refuse to publish it when it's part of the lead story in every paper in the western-speaking world.

[snip]

All I ask here is honesty about what's happening. It's easy to tell someone who works for CNN, "you be the guy to put your life on the line by showing the cartoons." There's a reason there are so few Charlies. If self-censorship is the future, though, let's be honest about why it's happening. That's why I part ways with Steyn in his criticism of this image:

Selective pixelization: in pic of dead CH editor, NY Daily News blurs cartoon of Mohammed, leaves hooked-nosed Jew pic.twitter.com/yCEJPfBc3m

— David Burge (@iowahawkblog) January 7, 2015

He's right that it's disgraceful for a western paper to censor Charlie Hebdo cartoons, particularly on the very day that the man in that photo died for his right to display that image. I'm glad, though, that they only pixellated Mohammed and left the Jewish caricature alone. There's honesty in that: "Sensitivity" would require that both images be blurred, but this isn't about "sensitivity" and never was. This is about fear and no one fears a group of Hasidim descending on the Daily News offices with AKs. The clearer the double standard is, and it's awfully clear here, the more you force people to confront it. That's a small comfort in our censorious age.
I should add here that, if you're really brave, join the military. If you're not really brave, become a journalist — but don't go parading around announcing to the world that you're incredibly brave because you consistently fall in line with the majority and the cowards. (I do not count myself amongst the majority but must admit that I am a coward.)
Some members of the MSM are beginning to see the light.
I don't like Bill Maher. I don't like his crude, reductionaist attacks on conservatives and people of faith. However, I appreciate that he is one of the few brave people in the drive-by media who is willing to state the truth about Islam. One of the truths he's just stated is that there are so many Muslims in the world that there's no such thing as a "tiny" minority. A whole hell of a lot of them are totally on board with violent jihad:
Then there's Jeffrey Goldberg, who is like Bill Maher's smarter, more corporate, more polished brother. When he's in pure Leftist mode, he gets it wrong every time. However, when he turns his attention to the scourge of Islam he, like Maher, is brave and gets it right.
Finally, George Packer, another reliable Leftist, is also beginning to realize that there's a cancer loose in the world, and that cancer isn't Israel or generic religion or white males or even climate change:
The murders today in Paris are not a result of France's failure to assimilate two generations of Muslim immigrants from its former colonies. They're not about French military action against the Islamic State in the Middle East, or the American invasion of Iraq before that. They're not part of some general wave of nihilistic violence in the economically depressed, socially atomized, morally hollow West—the Paris version of Newtown or Oslo. Least of all should they be "understood" as reactions to disrespect for religion on the part of irresponsible cartoonists.

They are only the latest blows delivered by an ideology that has sought to achieve power through terror for decades. It's the same ideology that sent Salman Rushdie into hiding for a decade under a death sentence for writing a novel, then killed his Japanese translator and tried to kill his Italian translator and Norwegian publisher. The ideology that murdered three thousand people in the U.S. on September 11, 2001. The one that butchered Theo van Gogh in the streets of Amsterdam, in 2004, for making a film. The one that has brought mass rape and slaughter to the cities and deserts of Syria and Iraq. That massacred a hundred and thirty-two children and thirteen adults in a school in Peshawar last month. That regularly kills so many Nigerians, especially young ones, that hardly anyone pays attention.
Read the rest here.
Of course, with the MSM, it's not hard to be the smartest or bravest person in the room
While I'm willing to applaud both Goldberg, Packer, and Maher, let's be honest: Being the smartest or bravest member of the drive-by media means you're facing a pretty low bar. Indeed, as Jonah Goldberg points out, the bar may be so low it's comes in underneath sea level.
Just curious, but why is the President's office tasked with defending Islam?
The purpose of the religion clause in the First Amendment is to keep government out of religion. Both in the past and in the present, government picked winners and losers. Sometimes the losers couldn't keep their jobs. Sometimes they couldn't (and, under Islamist rule, still can't) keep their heads. The Founders thought this was a lousy system and said that promoting or denigrating any one religion could no longer be the government's responsibility.
So where in the world did Obama get the impression that his job is to promote Islam? (Yeah, of course I know that's rhetorical a rhetorical question.  Obama couldn't give a flying whatsit about the Constitution.)
Anyway, Ben Shapiro has done a public service by counting up the number of times the Obama administration has felt it incumbent upon itself to act as Islam's apologist.
These posters seem appropriate here: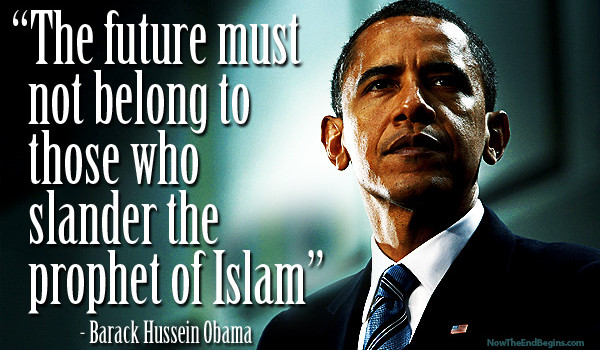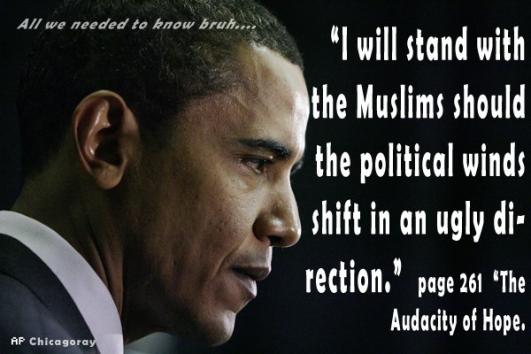 USA Today and Anjem Choudary performed a public service
There has apparently been some debate about USA Today's wisdom in giving Anjem Choudary space on its pages to give his opinion about the Charlie Hebdo massacre.
I think it was a brilliant idea. If Choudary had been another CAIR apologist, explaining why Islam is a freedom-fighting, liberty-loving religion of peace, so you can just ignore the growing pile of dead bodies in its wake, I would have been angry. As it is, Choudary rips away the apologetics and, in an American paper, proudly explains what Islam is:
Contrary to popular misconception, Islam does not mean peace but rather means submission to the commands of Allah alone. Therefore, Muslims do not believe in the concept of freedom of expression, as their speech and actions are determined by divine revelation and not based on people's desires.

Although Muslims may not agree about the idea of freedom of expression, even non-Muslims who espouse it say it comes with responsibilities. In an increasingly unstable and insecure world, the potential consequences of insulting the Messenger Muhammad are known to Muslims and non-Muslims alike.

Muslims consider the honor of the Prophet Muhammad to be dearer to them than that of their parents or even themselves. To defend it is considered to be an obligation upon them. The strict punishment if found guilty of this crime under sharia (Islamic law) is capital punishment implementable by an Islamic State. This is because the Messenger Muhammad said, "Whoever insults a Prophet kill him."

However, because the honor of the Prophet is something which all Muslims want to defend, many will take the law into their own hands, as we often see.

Within liberal democracies, freedom of expression has curtailments, such as laws against incitement and hatred.
With the gauzy CAIR, White House, MSM, academia, and Hollywood filter stripped away, Choudary's straightforward explication of Islam ("Acknowledge that we're your rulers or die") is the kind of actual news that Americans badly need.
Bill Donohoe is half right, but entirely wrong
Bill Donohoe, President of the Catholic League, found himself in hot water for sympathizing with the Muslims after the Charlie Hebdo massacre:
While some Muslims today object to any depiction of the Prophet, others do not. Moreover, visual representations of him are not proscribed by the Koran. What unites Muslims in their anger against Charlie Hebdo is the vulgar manner in which Muhammad has been portrayed. What they object to is being intentionally insulted over the course of many years. On this aspect, I am in total agreement with them.

Stephane Charbonnier, the paper's publisher, was killed today in the slaughter. It is too bad that he didn't understand the role he played in his tragic death. In 2012, when asked why he insults Muslims, he said, "Muhammad isn't sacred to me." Had he not been so narcissistic, he may still be alive. Muhammad isn't sacred to me, either, but it would never occur to me to deliberately insult Muslims by trashing him.
Donohoe is right that religious people aren't out of line to get angry when their sacred ideas and images are despoiled by detractors or other people who don't feel good will towards the faith or the faithful. I mean, Christians got plenty angry — and rightfully so — with Serrano's (in)famous "Piss Christ."
Where Donohoe has gone off the rails, and proven himself to be as much an intellectual totalitarian as the jihadists (see, e.g., Choudary, above) themselves, is to argue that people who poke fun at, or are mean about, religion deserve to die. Free speech means the right to challenge, insult, and laugh at people without being subject to cold-blooded murder or state-sanctioned execution. A civilized man and a civilized culture would never argue that the penalty for religious ridicule or insult should be death or, as is the case in Saudi Arabia, 1,000 lashes. Presumably Donohoe would approve of that punishment too.
Update on the GOP plans to derail amnesty
The House currently has two bills before it aimed at derailing amnesty. I can't help but think that, with Boehner back in the Speaker's chair, the only things that are going to get derailed are those two bills.
Feminists and the KKK — separated at birth?
Brendan O'Neill has noticed something very, very peculiar: Today's feminists, especially on college campuses, are displaying exactly the same attitude towards rape as the KKK did.
Wars on rape have been declared before, and often for deeply reactionary reasons, having the effect of harming society rather than helping women. Consider the 'war on rape' declared in America's Deep South in the nineteenth and early twentieth centuries, when the KKK and other racists likewise declared zero tolerance of rape – rape committed by black men, that is – and signalled their determination to wipe out this 'ultimate transgression'. There was little positive in that crusade. And here are five ways in which today's non-racist feministic 'war on rape' echoes the lynch-mob logic of yesteryear's racist 'war on rape'.

1) Always believe the accuser

The rallying cry of today's apparently liberal crusaders against rape is: 'Believe.' They always believe the accuser. To doubt the accuser is to risk being branded a rape apologist. Campaign groups with names like We Believe You and I Believe You, It's Not Your Fault speak to the readiness of campaigners to accept every accusation of rape as good coin. Even in the wake of the Rolling Stone scandal, where an allegation of gang rape at the University of Virginia has been exposed as a tissue of lies, a writer for the Washington Post insisted we must 'automatically believe rape allegations', because 'incredulity hurts victims'. From Dylan Farrow's accusations against Woody Allen to various women's accusations against Bill Cosby, the cry 'I believe!' has rung out, as activists have rushed to declare, without the benefit of a court case, that these women were raped.
Read the whole thing here. It will be worth your time.
This is exactly what I want to say about Pope Francis
Writing at First Things, Maureen Mullarkey voices precisely my feelings about Pope Francis.
Yet another act of internet piracy
The New York Times is still good for some things. It has a very informative article about a new form of hacking: the entire computer gets taken hostage.
Are these the real stories behind Don McLean's American Pie