A phenomenal talk about the Constitution and how to make it meaningful to America's young people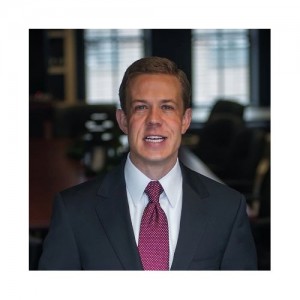 I had the great pleasure today of attending a phenomenal talk by Prof. David Bobb, president of the Bill of Rights Institute. BRI uses original source documents to help teachers and students understand America's founding document and to see how it's still relevant today. Its ultimate goal is to bring to an end our nation's intellectual disengagement from the Constitution and to lead young people to "think the vote," which is mindful, informed approach to elections, rather than to "rock the vote," a mindless, drone-like approach to important issues that profoundly affect America's young people.
Prof. Bobb could not be a better spokesman for his organization. To begin with, his bio is impressive:
David earned his Ph.D. in political science from Boston College, where he was the recipient of fellowships from the Pew, Earhart, and Bradley Foundation, as well as the Intercollegiate Studies Institute.

[snip]

David joined the Bill of Rights Institute in December 2013. Previously he was the founding director of two national centers for Hillsdale College, the Washington, D.C.-based Allan P. Kirby, Jr. Center for Constitutional Studies and Citizenship, and the Hoogland Center for Teacher Excellence, a civic education program. From 2001 to 2013 he also was lecturer in politics at Hillsdale College, where he taught courses in American politics and public policy.

David is the author of Humility: An Unlikely Biography of America's Greatest Virtue (Thomas Nelson, 2013) and a contributing editor to The U.S. Constitution: A Reader (Hillsdale College Press, 2012). He has written articles and reviews for the Wall Street Journal, Fast Company, Washington Times, Boston Herald, and the Claremont Review of Books, among other publications. He has spoken widely to audiences in twenty-five states on topics including education reform, civic engagement, and the American Constitution.
In other words, Prof. Bobb knows his stuff and he is a natural communicator and teacher. His speaking style, something that always matters to me, is the essence of clarity. No fudging, no obfuscation, no blathering. Frankly, it was a challenge to take notes, because Prof. Bobb had no spare words or sentences in his speech. Every sentence was interesting and to the point. Since I don't do shorthand, of necessity I had to condense some ideas and I know that I missed others. This means that, to the extent there are any errors in this post, they are definitely mine, not Prof. Bobb's. With that warning, here goes:
If I were a more detail-oriented person, I would undoubtedly have noticed long ago that, on our one dollar bill, under the pyramid, there is a Latin inscription stating "novus ordo seclorum":
And if I were a more curious person, I would have gone online to translate that phrase. For those who, like me, don't remember their Latin and or who aren't too curious about our dollar bill, the phrase means "New Order Of The Ages." It is the Founders' announcement to the world and to posterity that they were embarking upon a grand governmental experiment, one that had never been tried before. In the Federalist papers, Alexander Hamilton noted that Americans were about to take a step no other people had taken before:
It has been frequently remarked that it seems to have been reserved to the people of this country, by their conduct and example, to decide the important question, whether societies of men are really capable or not of establishing good government from reflection and choice, or whether they are forever destined to depend for their political constitutions on accident and force.
Back in the day, then, the Founders, with a great deal of trepidation, were about to embark upon a planned government, one that would vest the maximum amount of power in the people and that, at the governmental level, would guard against the possibility of tyranny. After all, only a few years before, they had declared themselves free to part ways with England because, in their eyes, George III had become a tyrant by taking upon himself the powers of the executive, the legislature, and the judiciary. They understood that human frailty is such that no one person should ever hold that much power over others.
The unique aspect of the new Constitution was the notion — the product of one hundred years of Enlightenment thinking (powered by an increasingly humanist Christianity) — that each person comes into the world with certain rights vested in him (or her). These are not gifts from the government that the government can then take a way. Instead, when a government infringes on these inherent rights, it's the people who have the power to destroy the government and initiate a better one — and our Constitution was intended to define that better government.
The most exceptional thing about the Constitution — which is a contract between government and the American people — is the notion of separation of powers. England, of course, led the way with that idea, wresting from the King certain powers reserved for Parliament. This was a notion that was first institutionalized in the Magna Carta; was then tested under Charles I (who lost his head for picking "King power," rather than "People power" when asked the question "who's in charge here?"); and was re-tested under George III, who kept his head but lost America because he too thought that he could vest in himself the full powers of government.
The Articles of Confederation, the governing document that preceded the Constitution, did not have a tripartite approach to power. It created an executive office, but had no judiciary or legislature and, significantly, it did not give the executive office the power to tax. The office had, on the one hand, too much power and, on the other hand, no way to put all that power into effect. The Constitution would do better.
At this point in his talk, in light of the upcoming 2016 election, Prof. Bobb narrowed his his focus to the executive office. He noted that, although Alexander Hamilton and James Madison, the intellectual powerhouses behind the Constitution, devoutly believed in diffuse power as a bulwark against tyranny, they also understood that, to the extent they vested power in a specific institution, that power had to be meaningful. To that end, they didn't try to create a weak executive by splitting that power among different individuals or groups.
It was Hamilton who envisioned as president an individual who, while hedged about with constitutional safeguards, could act with "decision, activity, secrecy, and dispatch." After all, in times of national emergency, one can't have a committee laboriously working its way to a tame and untimely bureaucratic response.
While the president could be active, decisive, and secretive, he still had to have limitations — and control over these limitations had to be placed in an organization equally invested in protecting and advancing its power. Or, as James Madison said, "Ambition must be made to counteract ambition." The Constitution decided that three entities, each jealously protecting its power, would ensure that no single part of that trio would be able to aggregate too much power, the inevitable path to tyranny.
At the Constitutional Convention, George Washington sat quietly in the room as the Founders hashed out the separation and balance of powers. They all knew that Washington would be president under this new Constitution, and they all trusted that this man of extraordinary rectitude and hard-won humility would not abuse that power. But they also understood that they were writing a Constitution, not for one man, but for the ages, and that there was no guarantee that another Washington would emerge any time soon — or ever.
For every power that the Founders granted the new executive, they included an important countervailing limitation. They wanted ambitious people, so there were no term limits, but the president had to make his case to the people every four years.  They wanted visionaries, but if the visions veered into unconstitutional territory, the president could be impeached (a better end than that which Charles I experienced). They gave the president a veto over legislation, but granted Congress the power to gather together most of its force to defeat that veto. They made the president the Commander in Chief, but denied him the authority to declare war.
Significantly, the Founder explicitly denied the president "spiritual jurisdiction" over the American people. Unlike their former monarch, the King of England, there was to be no national church in America. Government was to stay out of affairs of faith. (Bookworm here, speaking on her own behalf and not trying to paraphrase Prof. Bobb: Let me add that Americans have always recognized some limits on religious practice in our borders. Historically, the most aggressive fight to limit religion was the all-out-attack on Mormon polygamy. Currently, of course, the big fight is to determine how far the government can push traditional religions by demanding that they pay for abortions or marry same-sex couples. Now, back to my attempt to summarize Prof. Bobb's speech.)
Significantly, the goal was to make a president who was responsible to the people, but not responsible for them. His job was to mind the government and the People's job was to mind themselves, secure in a stable framework with maximum individual freedoms.
Having summarized the Founders' goals and the steps they took to institutionalize these goals, Prof. Bobb then looked at the situation today, which he characterizes as the inverse of the Founders' plan. Nowadays, at townhalls across America, after a President has heard a citizen's sad story, he'll almost invariably say something along the lines of "I'll help you. I'll get my people to be in touch with you and fix your problem." In other words, rather than being a statesman responsible for the nation and subservient to the Constitution (the Founders' goal), the president has come to define and even supplant the Constitution.
Indeed, when polled, American students routinely say that the man (or woman) occupying the Oval Office is of greater significance than the Constitution. To them, the "will of the President" is the most powerful, significant aspect of American government. This faith in a single human, rather than in the limited office, is not the rational, reasonable approach to government that the Founders desired.
If you want to know who to blame for this situation, you only have to look back a single century to President Woodrow Wilson, one-time dean of Princeton University. While in this role, Wilson wrote disparagingly of the restrictions the Constitution placed on the president. As he saw it, natural rights and law, and the separation of powers, all of which gave a say to the unwashed masses, were bunk.
(It occurs to me, Bookworm, that Wilson's view was the result of immigration and emancipation. A committed racist, a eugenicist, and a xenophobe, the thought of all these "inferior" people having a say in government must have appalled him. Had he lived one hundred years earlier, in a time of limited suffrage, he probably would have been less dismissive of the Constitution.  
Were Wilson alive today, he would still be completely at home on any American college campus. He believed that an educated elite knew better what would benefit the masses than those masses knew themselves. Wilson believed, as professors and journalists across America believe, that this cadre of intellectuals and fellow-traveling elites shouldn't be bound by an antiquated document giving inherent rights to those with dirty or melanin-rich skin. If you want a good rundown of what a disgusting, fascist, racist guy Wilson was, check out Jonah Goldberg's Liberal Fascism: The Secret History of the American Left, From Mussolini to the Politics of Change
. And now back to Prof. Bobb.)
The three Republican presidents who followed Wilson (Harding, Coolidge, and Hoover) managed to restrain their ambition and, as is especially true for Coolidge, none tried to expand executive power. Franklin D. Roosevelt, though, was cut from exactly the same cloth as Wilson. Having used his government power aggressively in ways that prolonged the Depression
, Roosevelt used WWII as the opportunity to create a "Second Bill of Rights," one based not on rights inherent in all people but, instead, on government handouts. Thus, in January 1944, at the start of his fourth term as President (a little taste of tyranny there, right?), Roosevelt laid out his Second Bill of Rights (emphasis mine):
It is our duty now to begin to lay the plans and determine the strategy for the winning of a lasting peace and the establishment of an American standard of living higher than ever before known. We cannot be content, no matter how high that general standard of living may be, if some fraction of our people—whether it be one-third or one-fifth or one-tenth—is ill-fed, ill-clothed, ill-housed, and insecure.
This Republic had its beginning, and grew to its present strength, under the protection of certain inalienable political rights—among them the right of free speech, free press, free worship, trial by jury, freedom from unreasonable searches and seizures. They were our rights to life and liberty.

As our nation has grown in size and stature, however—as our industrial economy expanded—these political rights proved inadequate to assure us equality in the pursuit of happiness.

We have come to a clear realization of the fact that true individual freedom cannot exist without economic security and independence. "Necessitous men are not free men." People who are hungry and out of a job are the stuff of which dictatorships are made.

In our day these economic truths have become accepted as self-evident. We have accepted, so to speak, a second Bill of Rights under which a new basis of security and prosperity can be established for all—regardless of station, race, or creed.

Among these are:

The right to a useful and remunerative job in the industries or shops or farms or mines of the nation;
The right to earn enough to provide adequate food and clothing and recreation;
The right of every farmer to raise and sell his products at a return which will give him and his family a decent living;
The right of every businessman, large and small, to trade in an atmosphere of freedom from unfair competition and domination by monopolies at home or abroad;
The right of every family to a decent home;
The right to adequate medical care and the opportunity to achieve and enjoy good health;
The right to adequate protection from the economic fears of old age, sickness, accident, and unemployment;
The right to a good education.

All of these rights spell security. And after this war is won we must be prepared to move forward, in the implementation of these rights, to new goals of human happiness and well-being.

America's own rightful place in the world depends in large part upon how fully these and similar rights have been carried into practice for all our citizens. For unless there is security here at home there cannot be lasting peace in the world.
Every president since Roosevelt has actively encouraged or passively accepted the above "add-ons" to the first Ten Amendments to the Constitution.
The original purpose behind the Bill of Rights Institute was to peel away 100 years of Constitutional "add-ons" and to enable teachers to understand our actual Founding documents and to appreciate why those principles are timeless and do not need reinterpretation.  As Prof. Bobb said, most teachers love America, but they are unable to understand fully what makes this country lovable and therefore they are unable to pass that love on to their students.  Students, of course, need substance, not platitudes to realize what makes America unique and why this uniqueness is a blessing, not a Howard Zinn-esque curse.
Currently 50,000 American history teachers subscribe to BRI's mailing list.  (Bookworm here:  I have my doubts about Marin teachers' participation in the list, but maybe I'm unduly cynical.)  BRI sends emails to these teachers directing them to source documents (all of which are accessible through the BRI website) and giving them questions about current issues that they can ask students to debate in light of the intersection between those source documents and these current issues.  For example, immediately after the grand jury decision in Ferguson, BRI had an email on its way to America's history teachers offering source documents and topical questions.
Prof. Bobb said correctly that high school students are routinely shortchanged because we deny them these debates.  (As I, Bookworm, often say, we teach our kids the "how" of learning, packing them with data like geese being stuffed for nice pate livers, but we routinely forget to challenge them with the "why" questions:  Why does the information we're feeding you matter?)  Prof. Bobb and BRI want to give the kids those "why" questions and to let them use those "why" questions, in the context of our Constitution as written to piece together their world into a coherent whole.
BRI's work is especially important at this junction in history.  This may be our last chance to reach young Americans.  When young people in the 18-24 year old age cohort were polled, only 1% said that they were worried about losing their Constitutional rights.  Mostly, in light of the relentless headlines about events in Ferguson or Baltimore, young people have lost confidence in our justice system.  Even more importantly, they believe that the justice system is irrelevant to them.  No wonder 40% of America's young people are willing to ditch the Constitution.  (Bookworm here:  It seems appropriate to link here to my post about the way in which people have also lost faith in free market capitalism, despite the fact that the system currently failing in America isn't free market capitalism at all, but is more akin to fascism-lite.)
For decades, our classrooms have been controlled by Howard Zinn version of history, one that says that the Founders were "evil" rich, white men who were concerned only with guns and greed.  Prof. Bobb made the completely unnerving statement that for years, every year, Zinn's books and their spinoffs are more popular than they were the year before.
With this relentless anti-Americanism — and anti-Constitutionalism — rife in our system, young people don't believe that our system can offer hope.  Hope lies only in the president, who is viewed as a "savior" but too easily becomes a demagogue.  (Bookworm here again:  You all remember back to 2008 with its newspaper riffs about "magic negroes" and the endless photographs of a haloed Obama.)  Moreover, despite government's obvious failures, young people look to all government — local, state, and federal — for money, which they believe, if it rains down on them, will somehow remedy their personal ills.
Prof. Bobb sees the election of 2016 as one that pivots on constitutional issues and hopes that the crowded Republican field debates those issues in a meaningful way, without the candidates cancelling each other out.  Before Prof. Bobb started his talk, he and I discussed the fact that several of the candidates bring interesting constitutional questions to the table:  Ted Cruz wants to abolish the IRS and have a purely constitutional government; Rand Paul advocates a form of libertarianism that waivers between hardcore conservativism and, funnily enough, extreme Leftism; Ben Carson discusses the intersection between individual-responsibility and government handouts; while Carly Fiorina is attacking the crony capitalism that is morphing into fascism-lite.  Both Carson and Mike Huckabee have suggested that a president is not obligated to implement Supreme Court rulings that are blatantly unconstitutional (unlike President Obama, says Bookworm, who feels he's not obligated to implement Supreme Court rulings he doesn't like).
As all of us have noticed, the current president has aggregated greater power than ever before, but it's not entirely his fault.  Congress, whether under Democrat or Republican control, meekly rolls over and allows him to go forward with blatantly unconstitutional initiatives.  Prof. Bobb says that, whenever Senators put proposed bills in the hopper, they're supposed to attach a piece of paper explaining the Constitutional authorization for the bill.  Too often, their reasons are nonsensical (e.g., "right and proper clause") or, even worse, they completely abdicate any responsibility — "let the Supreme Court decide."  The ambition that Madison believed would keep the tension between the three parts of government, preventing tyranny, is gone, as lazy legislators can't be bothered to look beyond their little club.
Because politics, like nature, abhor a vacuum, Congress's abdication is creating a perfect space within which an all-powerful administration has room to grow.  Without any input from "We, the People," federal agencies are implementing Roosevelt's Second Bill of Rights and, willy-nilly, superseding the original Bill of Rights.
We should all worry about this trend, and we should all act to educate our children, grandchildren, and friends.  So, check out the Bill of Rights Institute's web page, where you can find source documents and useful texts, all aimed at informing the citizenry about their unique rights — rights that, once can, can probably never again be recovered.
(I sent Prof. Bobb a link to this post.  I hope he checks it out and corrects the mistakes I'm sure I've made.  If his busy schedule precludes doing so, let me reiterate — all mistakes are solely my responsibility.)