How the Supreme Court should have ruled on the gay marriage question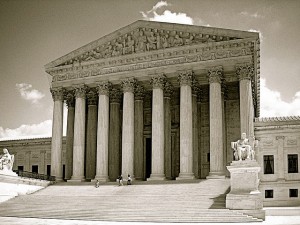 As we all know to America's cost, when confronted with the question of gay marriage under the Constitution, Justice Kennedy found the right lurking in the heart of the Constitution, right between the Amendments about unicorns and leprechauns. In other words, he made it up out of whole cloth.
The correct ruling, of course, would have been to say that the Constitution is silent on all marriages, let alone gay marriage, but is quite loud about religious freedom. Therefore, to the extent that "marriage" is inextricably intertwined with religion, the answer isn't to add gay marriage to the Constitution but, instead, to take all state-sanctioned marriage out of the Constitution, reserving it solely for religious institutions. The states would have to be content with issuing licenses for "civil unions." These unions would be subject to each state's determined about what is best for the state's (and its children's) overall well-being. End of story.
Of course, the sad truth is that not a single one of the Leftists on the Supreme Court (and that includes Justice Kennedy) is either as intelligent or as principled as I am. 😉 That's a shame too, because we're going to have one Hell of a mess in this country in the coming years (as I predicted long ago) thanks to the Supreme Court's inevitable bow to political correctness and delusional takes on reality.