Here's something to give you nightmares — Obama on the Supreme Court
Yes, he's not even out of office, but the Lefties are seeing which way the wind blows — and that is to an unanswerable Supreme "Court" that operates to permanently enshrine Leftist initiatives.  What better place for Obama?  And so it is that I find this poster popping up all over my Facebook feed: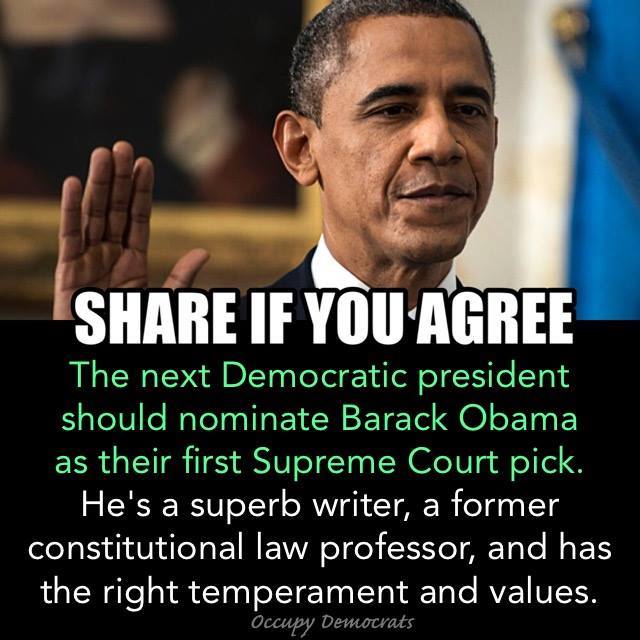 "He's a superb writing, a former constitutional law professor, and has the right temperament and values."  I disagree with every single statement in that sentence.  When others don't write for him, he's a turgid, ponderous, and sometimes incoherent writer and speaker; he was a "lecturer," not a "professor," with the former having lower status than the latter; he has a vindictive temperament; and his values are hard Left, anti-American, anti-Israel, pro-sharia, and generally distasteful and dangerous.
No wonder the Lefties want him to be their chief rubber-stamper.