An honest headline about Yale's Leftist obsession with race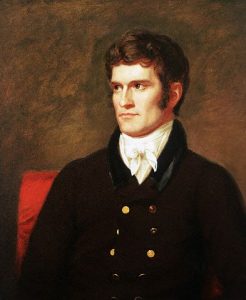 If you want to be entertained by the insanity that is American higher education, where the focus has shifted entirely from expanding their brains to pandering to their ignorant social justice concerns, you can read Power Line's take on the obsessive lengths to which Yale went, first to consider changing Calhoun College's name and second to explaining its decision not to change the name — along with its groveling promise to keep the name as "teaching" device about the evils of slavery and, presumably, of America.  I'm more interested in the media headlines about the story:
I despise all those headlines, of course, since they miss the pertinent point about Calhoun: He was a Democrat obsessed with race and determined to use government power to keep blacks socially and economically subordinate to whites.
Today's Democrats have not changed. They are obsessed with race, right down to that old obsession with just "how black" someone was. Worse, they are determined to use government power to keep blacks socially downtrodden (mostly through education policies that ensure blacks are not educated) and economically downtrodden (unlimited illegal immigration that depresses low income wages and takes low income jobs, and high minimum wages that close jobs to those whom our public school system left uneducated and unskilled).
It therefore seems to me that the only honest headline about Yale's Leftist obsession with the racial version of "high many angels can dance on the head of a pin" is this:
Yale votes to retain honors for rabidly racist Democrat