Two different bestseller lists hint at a reddish wave in November
Two bestseller lists — one local and one national — hint that there may be, if not a red wave, at least a reddish wave nationwide in November.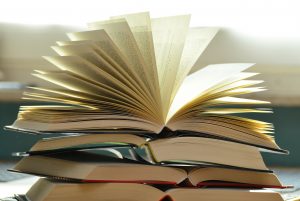 My local paper ran an article with bestsellers for Northern California and for the nation as a whole. As the article explains, the former list comes from "the American Booksellers Association from independent bookstore sales" while the latter list is from Publisher's Weekly.
I don't follow fiction much, so have nothing to offer about the two fiction bestseller lists. However, I found the non-fiction lists fascination. Here's my breakdown, with political orientation referring either to the book's strict political content or to the author's manifest orientation, whether the book is an autobiography or a self-improvement manual:
[table id=1 /]
If the national bestsellers are anything to go by, conservatives are going to do poorly in Northern California this coming November, which is no surprise because that's perfectly in keeping with Northern California voting patterns.
The list's consistency with Northern California voting patterns makes the national list more interesting. If it too is a an indication about political trends, it hints that conservatives may do quite well nationally in November. So, for now, my motto is, "Who needs polls when you can have bestseller lists?"