Bookworm Beat 12/16/18 — the best of my Twitter feed
This is the first in a multi-part Bookworm Beat downloading the articles I've been collecting this weekend about media lies, stupid Leftists, etc.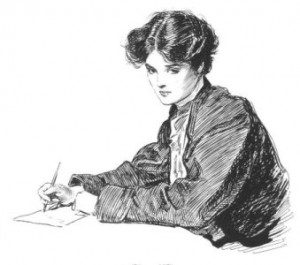 As I've mentioned before, I came late to Twitter. I don't find it a very useful vehicle for intelligent social and political discussion, but it's a fantastic way for me to keep track of articles, whether I read them at my desk, on my iPad, or on my smart phone.
This has been a crazy busy weekend, but I've managed to squirrel away a few interesting things. This is a part one, because we have guests coming in a few minutes. I'll try to blog more after they leave (not that I'll rush these dear friends out) or tomorrow morning after running some friends to the airport. (As I said, crazy busy.)
The media lies, and then it lies again. In case you hadn't seen it, the story about the little girl dying under DHS's cruel care is a lie. A stone cold lie. She died because, at the urging of anti-border Leftists, her parents dragged her for thousands of miles and, in the last few days, gave her neither food nor drink. That unnecessary death is on them, not on America.
Cohen confessed to something that's not a crime. It's pretty clear that Mueller's investigation isn't interested in actual wrongdoing. It's interested in bringing Trump down. (Putting him right up there with Comey as a Deep State operative intent upon overturning the will of the American people.) Nothing makes that more clear than the fact that, while it may have been sleazy for Cohen to act as a go-between when paying off Trump's slut puppies, it wasn't illegal. Alan Dershowitz, the last honest Democrat, explains. For more, check out Sheriff David Clarke's quick tweet.
A Leftist twitter victim plays the martyr. While it's true that Twitter (along with all the other social media giants) primarily limits itself to kicking conservatives off its platform, it does manage to remove the occasional Leftist too. At Quilette, Titania McGrath likens herself to Nelson Mandela after Twitter gave her the boot. The first three paragraphs, plus the second to last, will give you a fabulous insight into the mind of one who hates every single traditional American value:
My name is Titania McGrath. I am a radical intersectionalist poet committed to feminism, social justice, and armed peaceful protest. In April of this year, I decided to become more industrious on social media. I was inspired by other activists who had made use of their online platforms in order to spread their message and explain to people why they are wrong about everything.

This week the powers-that-be at Twitter hit my account with a "permanent suspension" (a semantic contradiction, but then I suppose bigots aren't known for their grammatical prowess). This was the latest in a series of suspensions, all of which were imposed because I had been too woke. The final straw appeared to be a tweet in which I informed my followers that I would be attending a pro-Brexit march so that I could punch a few UKIP supporters in the name of tolerance.

Don't get me wrong. I have always supported censorship. Major social media platforms have a responsibility to ensure that we are expressing the correct sort of free speech. Twitter's decision to suspend Alex Jones, host of American website InfoWars, set the right kind of precedent. I fully supported this action because Jones is known for disseminating fake news and wild conspiracy theories. But the fact that I was also banned makes me think that Twitter were being secretly controlled by InfoWars from the very start.

[snip]

Do not pity me. As a woman in a heteronormative patriarchal world I am accustomed to males like Jack Dorsey attempting to keep me silent. In my absence from Twitter, I took the opportunity to spend some time at a resort in Val d'Isère, where I could relax and contemplate my oppression. I even managed to write a book which I have entitled Woke: A Guide to Social Justice. I did want to call it My Struggle, but that title was already taken apparently.
The above is not a parody. [Correction: It is parody, but it's so pitch perfect that I actually couldn't tell.]
The crime of civil asset forfeiture. One of the sleaziest things government does to citizens is civil asset forfeiture. At Ammo.com, there's a long, informative article about the way in which civil asset forfeiture has turned American law enforcement into the armed equivalent of repo men.
(BTW, if you're already at that website, I recommend also checking out a post about Venezuela and its collapse.)
It's OCD, but it's gorgeous. Calvin Nicholls' medium is paper, but if you're thinking he does arts and crafts projects appropriate for elementary school, instantly disabuse yourself of that notion. He may be OCD (honestly, you'd have to be to work as he does), but his art is magnificent.
Wacky, delightful Christmas lip syncing. The eye rolls are a bit weird, but otherwise this is a hoot:
Ah! The dog is barking and the guests are at the door. I'll be back.