Democrats: Enabling dangerous pathologies in black America
If Dems were parents and black Americans were their children, we would clearly see that Dems are enablers cultivating their children's worst behaviors.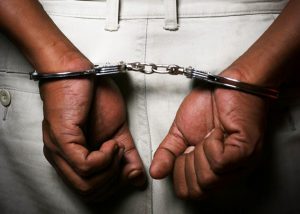 Although I no longer post on my real-me Facebook account, I still lurk periodically. One of the most interesting things about doing so is seeing what my Proggie friends are posting. For two years, they posted non-stop about "Russia! Russia! Russia!" and were open with their belief that Trump was either an idiot or an evil mastermind. Ever since the Mueller report emerged, though, they've pivoted away from Russia entirely, and are focused solely on getting an open border for America.
Interestingly, though, my pet Lefties have been completely silent about Trump's awesome suggestion that all the people flooding the border be placed in sanctuary cities and communities that support illegal immigration. Oh, and if you haven't seen Tucker Carlson on that issue, you must:
But I digress….
One of my old Proggie friends posted the following on her Facebook page: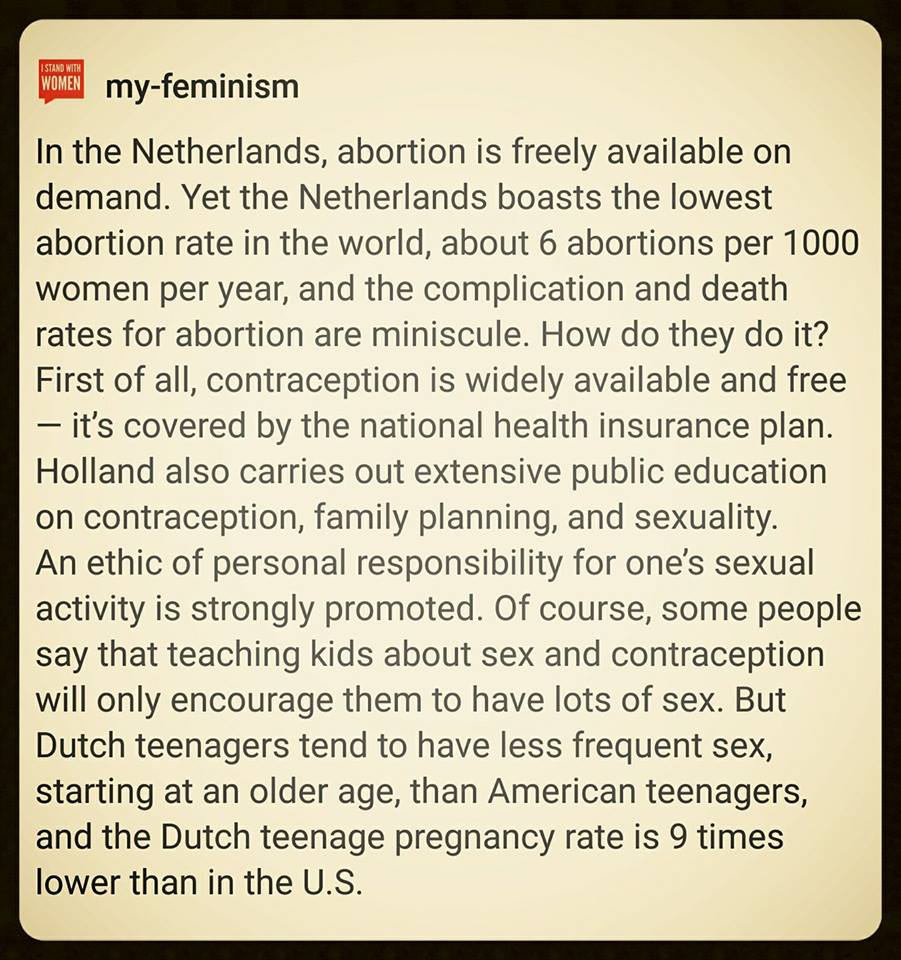 My first thought when I saw that poster is that I don't trust European data. I'm sorry, but I don't.
I became suspicious years ago when I learned how different countries treat their infant mortality information. America is one of the few countries (or maybe the only country) to count every infant born alive as "alive," even if it dies within minutes of birth. You'd think that every country would count "live" births that way, but you'd be wrong. Most other countries count as live births only those babies that are certain to live. It makes their numbers look better.
My second thought was that, even if I assume that the data is correct, it simply reflects a stable, old, homogeneous culture. And this is where I wandered into thinking about what Democrats have done to American blacks.
You see, in America, while it's true that guns contribute to more murders than is the case in Europe, there's one sad and horrible fact behind that statistic: The American numbers are driven almost entirely by black on black crime. If you remove blacks from the statistics, white America has more or less the same gun crime rate as the rest of Europe.
My next intellectual leap was to think that there's probably something very similar going on with abortions — that is, that black Americans are one of the primary drivers behind America's high abortion numbers. After all, we already know that in major American cities, more black babies are aborted than are born. We also know that, when it comes to out-of-wedlock pregnancy, blacks also lead in that metric. More than 70% of black children today are raised in single parent — i.e., poor, single mother — homes.
Those numbers — inordinate numbers of murders, abortions, and out-of-wedlock children — are pathologies. When they happen within a single community, they are sick, self-harming behaviors. And please note that they are behaviors. They have nothing to do with skin color. They are choices not genetic destiny.
If we think of America as a family, large sectors of black America are the troubled sibling whose always coming home in the back of the police car or hanging at in the local Planned Parenthood. Some of the other siblings in this family — Caucasians, Asians, East Indians — are the high achievers, who get all the praise. Hispanics might be the sibling who can't decide if he wants to hang with his good brothers or his bad ones.
If we continue the family metaphor, the different political parties can be the parents. Republicans are the mommy and Democrats are the daddy. Imagine these parents going to a family counselor for advice about this child who is harming himself and causing ripples of harm to the whole family.
This is the point at which I imagine a good counselor turning to that Democrat daddy and saying, "You're an enabler." If Democrat daddy pretends ignorance, the counselor would explain,
Enabling is "removing the natural consequences to the addict of his or her behavior." Professionals warn against enabling because evidence has shown that an addict experiencing the damaging consequences of his addiction on his life has the most powerful incentive to change. Often this is when the addict "hits bottom" – a term commonly referred to in Alcoholics Anonymous.

Codependents often feel compelled to solve other people's problems. If they're involved with addicts, particularly drug addicts, they usually end up taking on the irresponsible addict's responsibilities.

Their behavior starts as a well-intentioned desire to help, but in later stages of addiction, they act out of desperation. The family dynamics become skewed, so that the sober partner increasingly over-functions and the addict increasingly under-functions.

This builds resentment on both sides, along with the addict's expectation that the over-functioning partner will continue to make things right when the addict doesn't meet his or her responsibilities.
When black sibling comes home pregnant or gets involved in crime, Republican mommy says, "I love you, but I am not going to protect you from the consequences of your actions. You know the difference between right and wrong, and you made the wrong choice. I've nagged you forever about staying in school, not sleeping around, not running around with the bad kids, getting a job, being reliable, etc. I'll always love you, but you need to accept responsibility for what you're doing."
Democrat daddy, on the other hand, says, "It's not your fault that you got pregnant or got involved in crime. It's your white sister's fault. Or it's your Asian brother's fault. They made you feel bad about yourself, and you had to act out to get my attention and have me prove my love for you by giving you a pass and blaming someone else for your behavior. Or maybe it's your Hispanic brother's fault because he encouraged you to be bad. Anyway, I'll take you get an abortion and I'll tell the judge you're not responsible for robbing that grocery store. You ought to be given a pass for your bad behavior because it's just not fair that you're not like the rest of your siblings. And that's how much I love you."
If that dysfunctional family were in your neighborhood, you would look at the Democrat daddy and know in an instant that, by constantly excusing his black child's behavior, he's giving black child not just permission but actual encouragement to be bad. Meanwhile, while you'd sympathize with Republican mommy's efforts to make things right, you'd tell her one of two things: "Either kick Democrat daddy out on his ass or . . . . Well, there is no 'or.' Kick him out. He's destroying your black child by being an enabler."
I believe strongly that Candace Owens is right that the American black community is in trouble. Sadly, though, just like the junkie in the quotation above, while large segments of the American black community hover near rock bottom, which is the point at which they would realize that they have to change, Democrats keep enabling them. Democrats excuse every type of malfeasance by blaming other people for black pathologies.
Just as with the junkie, though, all that the Democrats are doing is destroying their child. The Democrats' love of self (and, in the case of political Democrats, as opposed to my hypothetical Democrat daddy, their love of power) far outweighs their concern for their child. Either they're faking love or their love is the worst kind of enabling that, by stroking the parent's ego, destroys the child.
Dear black Americans: Please save yourselves because the Democrat party, out of self-love and a lust for power, is bound and determined to destroy you.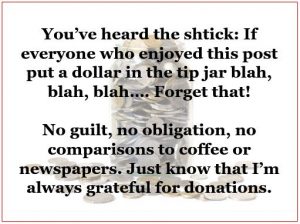 [give_form id="59195″]