No. 11 Bookworm Podcast: The Left is returning us to the horrors of tribalism
In their desperate grab for power, the Left is abandoning the unity of America's ideas in favor of tribalism, with all its attendant violence.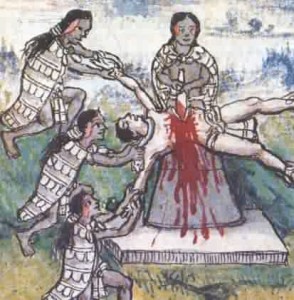 (If you prefer listening to reading, the companion podcast is embedded below, or you can listen to it at Libsyn or at Apple podcasts. I'm trying to make a go of my podcast so, if you like it, please share it with your friends and on social media. Giving it good ratings helps too.)
One of the books I've recommended for some time now is Steven Pinker's The Better Angels of Our Nature: Why Violence Has Declined
. The title pretty much says it all: We live in a safer, less violent world than at any time in human history. It's the kind of book people should read if the news is getting them down. While our media operates on the "if it bleeds it leads" principle, the real world operates on an "it's never been better" principle even in the worst parts of the world.
Pinker wrote the book in 2012, before the world felt the full effect of Obama's lead from behind policy in Syria, his attack on Libya, and his passivity regarding the Arab Spring, all of which turned large parts of the Middle East and North Africa into blood-soaked hellholes, with Angela Merkel then helping the violence to leak into Europe, which means that his book is based on a less violent time than the one in which we live. Nevertheless, his greater point is still a good one: Over the centuries . . . no, over the millennia, we humans have become less violent. We've become less violent in warfare, less violent in daily life, less violent in dealing with criminals, and less violent in entertainment.
Just think that a "mere" 2,000 years ago, the Romans were the apex of civilization, complete with their "Pax Romana" (or Roman Peace). For those who forgot to pay attention in Roman history class, the Pax Romana was a relatively peaceful period from about 27 B.C. to about 140 A.D. when there was minimal strife within Rome itself.
Of course "minimal strife" is a relative term. Rome expanded rapidly during this period, so there was actually constant warfare. Indeed, it was during this time — in 70 A.D. — that the Siege of Jerusalem took place and it proved to be one of the bloodiest wars in which the Romans engaged. Josephus, who wrote the history, believed that over 1.1 million non-combatants died in Jerusalem alone. He was probably exaggerating, but a good guess is still about 350,000 non-combatant deaths.
This was also the time during which Tacitus said of Rome's conquering tactics, "They make a desert [or desolation] and call it peace." In other words, it was not "peace" as we think of it.
This so-called peaceful time also saw crucifixion — which is one of the cruelest forms of execution — routinely used as an ordinary punishment, including against Jesus. Entertainment during the Pax Romana consisted of up to 80,000 Romans gathering together in the Colosseum to watch gladiators fight each other to the death or, for a change of pace, enjoying the spectacle of seeing wild animals tear apart prisoners who had been sentenced to death. During big celebrations, thousands of people would die before a delighted crowd. (The same was true 1,500 years later under Aztec rule.) And of course, there were the depraved Roman emperors, who delighted in torture, especially sexual torture.
Cruelty was the name of the game — yet, as I said, Rome was the apex of world culture and its idea set European standards for centuries to come.
(As an aside, I'm very tempted to buy Jerry Toner's new book, Infamy: The Crimes of Ancient Rome
, which takes a close, and apparently very colorful, look at just how awful the Roman empire was for those not lucky enough to live at the very topmost rungs — and given how frequently emperors were assassinated in Rome's waning days, even the topmost rungs weren't very nice places.)
Outside of Rome, life was just as awful. Large chunks of the world — most of Europe outside of Rome's borders, the Americas, Asia, Africa — were tribal.
Of course, given the Left's relentless attack on Western civilization, that's not what our children learn. In schools today, our children are routinely taught that Native America tribes were peaceful tree huggers. They were not. Sure, there were some tribes that really were peaceful harvesters (the coastal Miwoks in Northern California, for example), but for most of them, life was a series of endless battles with other tribes over scare resources.
Beginning with one of the proto Leftists, Jean-Jacques Rousseau, who was in love with the idea of the "Noble Savage," and continuing with early anthropologists such as Margaret Mead who, in the wake of WWI and WWII, were in love with the idea of anti-civilization, we've been instructed that Stone Age tribes, especially the indigenous people in the Americas, were peaceful compared to modern man. And this is the point at which I loop back to the start of my post, to Steven Pinker. He addresses the type of violence attendant upon Stone Age tribes, whether 10,000 years ago or 5,000 years ago or, in the Americas, even 200 years ago (and do keep in mind that Native American tribes were devoid of writing and books, devoid of math and science, and devoid of smelting and metallurgy — in other words, they were Stone Age).
Pinker begins by noting that it's easy to think of Stone Age tribes as relatively peaceful. In our imagination, neighboring tribesman face off against each other across a river, trash talking and shooting a few arrows. A couple of men are wounded or die and then the two sides retreat, having proven their honor and honored the process. As one historian, William Eckhardt, wrote, "Bands of gathering-hunters, numbering about 25 to 50 people each, could hardly have made much of a war. There would not have been enough people to fight, few weapons with which to fight, little to fight about, and no surplus to pay for the fighting."
Those are all assumptions, though — and they are all wrong. In fact, Stone Age tribes were exceptionally deadly, opting for unending stealth warfare with an appallingly high attrition rate:
A party of men will slink into an enemy village before dawn, fire arrows into the first men who emerge from their huts in the morning to pee, and then shooting the others as they rush out of their huts to see what the commotion is about. They may thrust their spears through walls, shoot arrows through doorways or chimneys, and set the huts on fire. They can kill a lot of drowsy people before the villagers organize themselves in defense, by which time the attackers have melted back into the forest.

Sometimes enough attackers show up to massacre every last member of the village, or to kill all the men and abduct the women.
In North America, William Bradford, who arrived on the Mayflower, described how the Native Americans dealt with their enemies:
Not being content only to kill and take away life, [they] delight to torment men in the most bloody manner that may be, flaying some alive with the shells of fishes, cutting off members and joints of others by piecemeal and broiling on the coals, eat collops of their flesh in their sight while they live.
Pinker provides other examples of indigenous people brutality, whether the Yanamamo's in Venezuela in the 1930s, the aborigines in Australia in the early 19th century, or the Inuits in the early 20th century.
So how bloody was all this tribalism — that is, one tribe fighting for resources or vengeance against another tribe? Pinker has the answer to that: Very, very bloody. While modern societies have killed in greater numbers, simply because we have a larger population, the percentage likelihood of death in pre-modern tribal society was tremendously greater. Men of fighting age had a 25% chance of dying in some form of tribal warfare.
For society as a whole, Pinker tries to give a relative sense of the risk of violent death. In pre-2015 Europe, before Merkel's migrants raised the violence rate, Western Europeans had a homicide rate of about 1 per 100,000 per year. America, at its most dangerous in the 1970s and 1980s, had an average homicide rate of about 10 per 100,000 per year, with Detroit leading at 45 per 100,000 per year. (In 2107, by the way, Baltimore had a murder rate of 56 per 100,000, which is why President Trump characterized it as a hellhole for those poor people trapped within its borders.)
Pinker notes that a society with a rate of 100 homicides per 100,000 would mean that "violence would start to affect you personally: assuming you have a hundred relatives, friends, and close acquaintances, then over the course of a decade one of them would probably be killed."
With the above numbers in  mind, what does Pinker was happening in non-state tribal societies, i.e., tribal societies? "The average annual rate of death in warfare for the nonstate societies is 524 per 100,000…." Oh, my!
Pinker devotes a lot of time and words to explaining how and why violence has dropped. One of the main reasons was the creation of the state, which did away with constant Hatfield-McCoy types of revenge killings.
Another reason is one that Pinker doesn't address, but that Nicholas Wade did in A Troublesome Inheritance: Genes, Race and Human History
, the book that got him fired from the New York Times. In his book, Wade explains that Western society has bred out some of its most violent DNA. Because we created civil societies with the rule of law, violent people (especially violent men) ended up either imprisoned, executed, or simply socially disfavored, which prevented them from passing on their DNA. Meanwhile, in societies that remained tribal, violence continued to be a survival advantage, meaning it was also a genetic advantage.
Even though tribalism was eventually constrained by the state in most parts of the world, it continued in the form of nation-state battles. Across Europe, tribal battles were the norm, although they were on a grander, national scale. England and France were at war with each other for hundreds of years. The Serbians fought the Croatians, the Russians fought the Poles, the Italians fought the Yugoslavians and, of course, the Germans fought everyone. . . . The list of intra-European battles to death is the history of Europe.
The same is true for Asia — China versus Japan versus the Koreans versus the Vietnamese. . . .
And Africa! Oh, my Lord! Don't get me started on Africa. The reason the African slave trade thrived was because Africans were busy selling their tribal enemies to Muslim traders who then sent those prisoners of war out to the rest of the world as slaves.
All of this was tribalism, which can be summed up in the Bedouin expression, "I, against my brothers. I and my brothers against my cousins. I and my brothers and my cousins against the world."
There is something, though, that can stand against tribalism and that is the binding ties of ideas. And once again, this takes me back to Steven Pinker.
One of the things Pinker does not discuss in his book about violence is the rise of the Judeo-Christian ethic as an antidote to violence. To the contrary — in his first chapter, Pinker devotes a lot of pages to describing the terrible bloodshed in the Bible. He's right that the early chapters of the Jewish Bible describe an a society riven by violence, but that's because the stories are a history of pre-modern Stone Age societies. When it comes to the Biblical world, we don't have to try to divine the past from bones and fragments of pottery. We can just read about it.
Take as just one example the story of Dinah: The son of a neighboring tribal leader rapes her, but then offers to marry her. Her brothers agree, provided that all the men in the other tribe get circumcised. Then, when the men are disabled by the procedure, Dinah's brothers slaughter everyone. That's Stone Age tribalism with a vengeance.
But the Bible is really two books. One of the books is a history of pre-modern man, a violent, bloody, vengeful, often extremely ugly history. The other book is the history of ideas, primarily those ideas expressed in the Ten Commandments. These are transcendent ideas that are not tied to tribes. Indeed, the Bible makes clear over and over and over again that the role of the Jews is to bring these transcendent ideas to the rest of the world. They are ideas about justice and the mandate for human goodness. When applied to society, any society, that society will be a better, more stable, safer society in which to live. It will be an imperfect society, because humans are imperfect, but it will be raised above a Stone Age, lawless society.
It may take centuries for people to incorporate the ideas into their day-to-day lives, but eventually they'll back away from the norm of Roman violence and figure out Enlightenment civility. In this regard, let me point out that the worst violence in modern history — the 20th century violence of Nazi Germany and the endless, aching Cold War played out in one country after another — was triggered by nations that affirmatively rejected the Judeo-Christian doctrine in favor of what Americans once called "Godless communism." (And need I point out that the Nazis were socialists and fiercely hostile, not just to Judaism, but to traditional Christianity, preferring instead their own version of Germanic paganism?)
In America, as an outgrowth of the Enlightenment, we had another blinding burst of binding ideas. Our Constitution, especially the Bill of Rights, is not written for Germans or English or Irish or or blacks or whites or Asians or Hispanics. It was written as a set of abstract principles that could apply in theory — and have applied in fact — to all people, regardless of race, color, creed, sex, or country of national origin.
I'm not arguing that imperfect men sought to deny these abstract principles to various peoples over America's history and more shame to them. I'm just saying that the principles are color blind and sex blind and creed blind. Like the Ten Commandments before them, they are ideas that any people can embrace and, if they embrace them properly, all people will benefit from them.
That's been the amazing compact of America: If you come to our country and embrace our creed, nothing else about you should matter. If you go to Switzerland and, slowly and laboriously, finally gain Swiss citizenship, you'll still be an American, albeit one with legal rights unique to Swiss citizens. However, if you're a Swiss citizen and you gain American citizenship — voila! you're an American. By embracing our ideas, your DNA, your lineage, your natal land, all are irrelevant.
It's that binding force of American ideas, though, that allows the Left to engage in the ridiculous fiction that there's some homogeneous white mass of people in America that are all alike in their privileges and hatreds. Tell that risible fiction to every white Britisher, Frenchman, Dutchman, Pole, Russian, American, and Belgian who died at the hands of a white German. Tell that to every white Serb who died at the hands of a white Croatian. What unites white people in America isn't skin color; it's Americanism — it's embracing the truths that we hold self-evident.
The same holds true for people of other races in America: Leftists try to tell us that blacks are just as homogeneous as whites, but we have only to look at Africa's history to know how ridiculous that is. As I noted above, African slavery was made possible by the hatreds of African tribalism. It wasn't black racism that caused the Tutsis to slaughter the Hutus. It was tribalism pure and simple. But here, if blacks will embrace the American credo, tribalism is irrelevant.
Given the violence inherent in tribalism, the Leftist desire to divide Americans once again by race, color, creed, sex, etc., is utterly appalling and, indeed, quite evil. Leftists are inviting onto American shores the horror that most Americans gratefully abandoned when they waved farewell to blood-soaked Europe, Asia, Latin America, Africa (at least those Africans who, in recent years, have come voluntarily), and headed for America.
Whenever tribalism has set foot in America, whether whites against blacks, blacks against whites, established whites against Irish whites, blacks against Hispanics in the inner cities, or any other tribal combination, bloodshed has followed. It's only when we've embraced the notion that we, the American people, are one nation, indivisible, that we have thrived and achieved a level of peace and success that has made America the envy of the world.
We must reject the Left's tribalism in favor of American homogeneity, or we are doomed to relapse into a history all of us should be grateful we've left behind.