The Impeachment & The Russia Probe
The Barr/Durham Russia probe is now a criminal investigation.  The NYT reports that the investigation is without basis and that pushing for Ukrainian assistance is part of the justification for the House Impeachment investigation.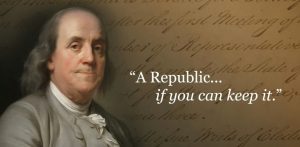 It was apparent from Nancy Pelosi's "fact sheet" released the other day (and blogged here) that the House is looking to assert that any investigation into the criminal origins of the Russian Hoax is an impeachable abuse of power by the President.  That was confirmed by an article in the NYT today (reprinted at SFGate) discussing that "Justice Department officials have shifted an administrative review of the Russia investigation closely overseen by Attorney General William Barr to a criminal inquiry."  Bookworm has already fisked the article in the post below this.  I'm writing to add emphasis to one portion of the article.  As the NYT reports:
The opening of a criminal investigation is likely to raise alarms that Trump is using the Justice Department to go after his perceived enemies. Trump fired James Comey, the FBI director under whose watch agents opened the Russia inquiry, and has long assailed other top former law enforcement and intelligence officials as partisans who sought to block his election.

Trump has made clear that he sees the typically independent Justice Department as a tool to be wielded against his political enemies. That view factors into the impeachment investigation against him, as does his long obsession with the origins of the Russia inquiry. House Democrats are examining in part whether his pressure on Ukraine to open investigations into theories about the 2016 election constituted an abuse of power. . . .
Do read Bookworm's fisk of the above article.
Progressives believe themselves above the law and will rip this country apart to keep it that way.  A recent poll found that two-thirds of people surveyed believe we are near a civil war in this country.  If the House succeeds in impeaching Trump over investigations into the Russia Hoax, I have no doubts that number will go much higher.
Oh . . . and . . .
NEW: @CBSNews has obtained a letter sent to the hill today from DOJ IG Horowitz updating committee leaders on the status of the highly anticipated FISA Report. He says, "I anticipate that the final report will be released publicly with few redactions." pic.twitter.com/DFCh7txrrO

— Clare (@ClareHymes22) October 24, 2019
(H/T AOS)