Bookworm on Jun 24 2008 at 5:08 pm | Filed under: Arabs, Islam, Israel, Muslim violence, Uncategorized
David Suissa has created a series of ads to remind people of all the marvelous contributions Israel has made to the world during its short time as a country (and, impressively, a country perpetually under siege).
I think it's time to create some ads for the Muslim and Arab world too (click on thumbnails to enlarge):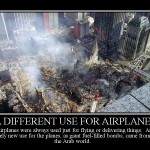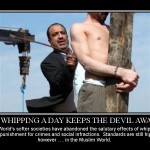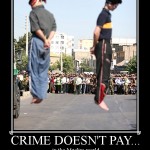 Hat tip:  Seraphic Secret
Email This Post To A Friend
2 Responses to "One of these Middle Eastern nations is not like the other ones"
Doesn't count, Bookworm…..lousy Jews did it for PROFIT!!

Or didn't you know that?

LOL, Earl. That just proves that Capitalism works, not to bring out the worst in people (as the Marxists and fellow travelers argue), but to bring out the best!
Leave a Reply
You must be logged in to post a comment.