Bookworm on Apr 24 2010 at 8:32 pm | Filed under: Tea Parties
No wonder the Democratic establishment is so terrified of these Tea Partiers.  What they lack in violence, they make up in insight: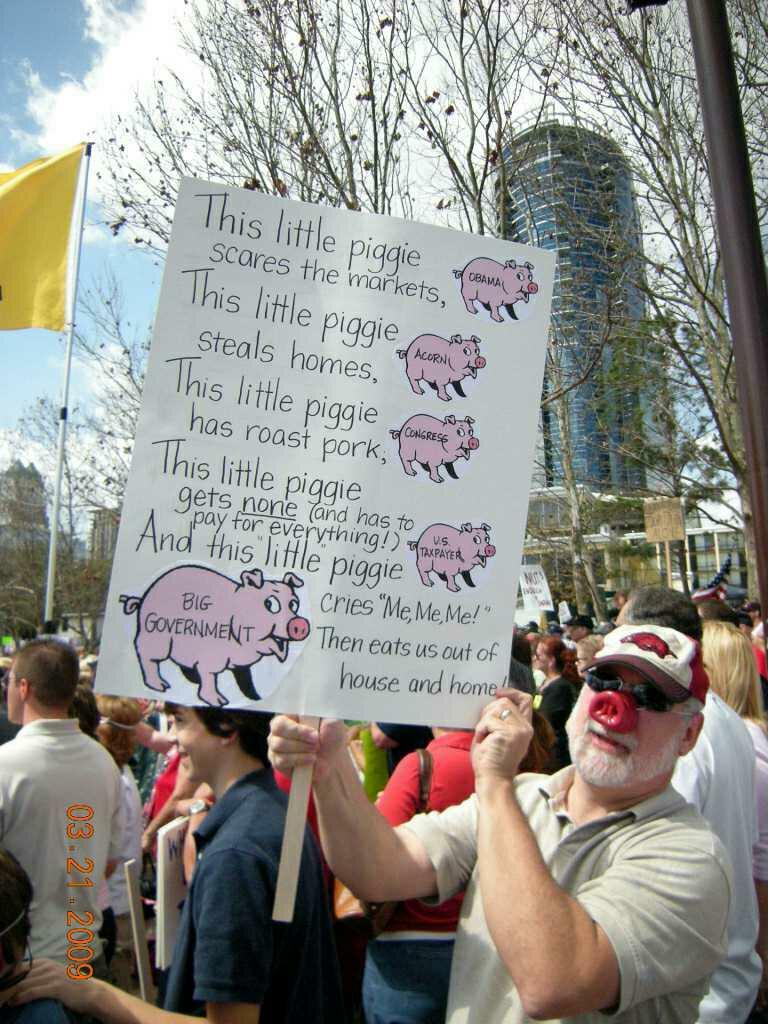 Thanks, Earl, for sending this one along.
Email This Post To A Friend
8 Responses to "What a great Tea Party sign!"
Leave a Reply
You must be logged in to post a comment.