Bookworm on Dec 26 2011 at 4:20 pm | Filed under: Just Because Music
I've spent a lot of time in the car with the children, which means a lot of time listening to their music.  I've grown quite fond of this one: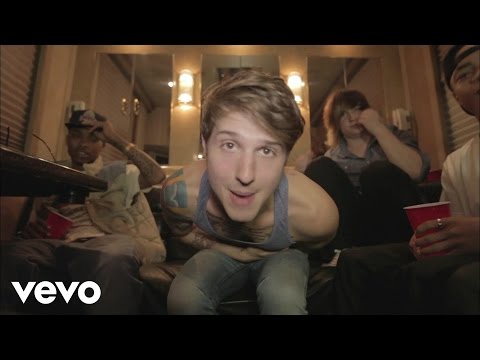 I have to admit to  finding very amusing how young and dorky these boys look, considering that they've had the top song on the pop charts for at least a week now.  The last time I thought boys that skinny were charming was, I think, back in 1974.
I'm at the point in my life where I prefer my bands a little more mature.
Email This Post To A Friend
3 Responses to "Just because music — Hot Chelle Rae"
on 27 Dec 2011 at 8:22 am

1

Americas 1stSgt

Is it bad that 30 seconds into the video I thought to myself: "I could walk through the entire band like they were a screen door and take their girlfriends." ?

I've had the same thought myself (except for the girlfriends part). The whole band put together probably has less muscle mass than one Marine.

Yes, it's bad.

 One of my hobbies is researching and developing better training methodologies for teaching H2H fighting skills. As a contest, maybe if I have a month (4 hours a day), I can get the 5 of them up to even with the 1st Sgt here. If they still get trashed, then the fault is either their lack of mental determination or I need to find more efficient methods (like maybe Sun Tzu's ability to train harem concubines to be soldiers).

 
Leave a Reply
You must be logged in to post a comment.