Bookworm on Feb 05 2013 at 1:34 pm | Filed under: Hollywood, Second Amendment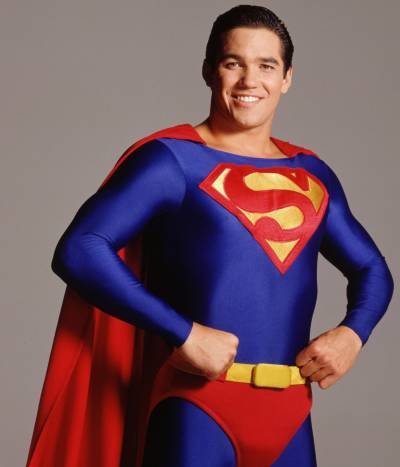 When my first was born, I had a lot of sleepless nights, not to mention a lot of sitting around during the day during feeding times.  It was during these first few months that I discovered Lois & Clark – The New Adventures of Superman
.  Or more accurately, I discovered Dean Cain as Clark Kent.  He was just the right gorgeous, caring package to appeal to an overweight, under-slept, over-whelmed new mother.
Because of his superb portrayal of Superman as both an Alpha and a Beta male (gee, the guy really was super), I've always had a soft spot for Dean Cain.  Now that he's politely, and charmingly, come out in support of the Second Amendment, my soft spot has escalated to admiration.  You go, guy!
Email This Post To A Friend
6 Responses to "Dean Cain politely, even charmingly, keeps his gun"
Leave a Reply
You must be logged in to post a comment.