If Liam Neeson converts, I'm going to have to think long and hard about watching the Narnia movies again. Sigh.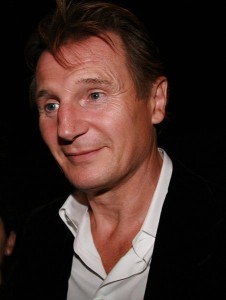 Liam Neeson's flirting with converting to Islam, a religious quest made possible by the fact that the religion has great calls to prayer and everyone does it (at least in Muslim countries) — and, no, I'm not exaggerating when I belittle his expressed motive when he contemplates abandoning the Catholicism of his childhood in exchange for the religion of perpetual outrage:
On filming in Istanbul, Neeson told British rag The Sun: "The call to prayer happens five times a day, and for the first week, it drives you crazy, and then it just gets into your spirit, and it's the most beautiful, beautiful thing… There are 4,000 mosques in the city. Some are just stunning, and it really makes me think about becoming a Muslim."
Just to be clear, Neeson makes no mention of spiritual or doctrinal failings in his childhood faith, nor does he speak in any way of the profound procedural and moral changes he'd have to make to his life if he did indeed convert.
Thinking about it, Neeson may be on to something here, with his shallow belief that he can go on as before, just singing a slightly different song along with the muezzin.  As my cousin, who spent years ministering as a prison chaplain, wrote me in connection with prison conversions to Islam:
It is not a contradiction to be a Muslim and a murderer, even a mass murderer. That is one reason why criminals "convert" to Islam in prison. They don't convert at all; they similarly remain the angry judgmental vicious beings they always have been. They simply add "religious" diatribes to their personal invective. Islam does not inspire a crisis of conscience, just inspirations to outrage.
Prisoners use conversion to justify their rage. Neeson's admiring little speech indicates that at least one movie star type seems to being using it to justify just how shallow he really, truly is.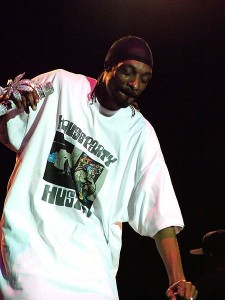 The only thing I find disheartening about this piece of idiocy is that it might affect my viewing habits.  For example, I never listen to Cat Stevens' music.  It's not conscious censorship on my part, as in "Everyone should boycott that man because he converted to Islam."  It's a more informal, visceral response.  Every time I hear one of his songs lovey-dovey 1970s pop songs, I get hacked off at the fact that he is now a vocal, proselytzing enthusiast for the whole Muslim package:  death to the Jews, death to America, women wrapped in tents, dead gays, etc.  My blood pressure shoots up, and then I turn the music off.  Fortunately, Snoop Doggs' conversion doesn't affect me because I wouldn't have listened to his songs before conversion, and I'm certainly not going to listen to them now.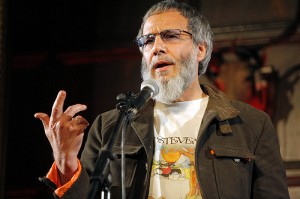 But Neeson . . . ummm.  You see, I like the Narnia movies.  I love the first, like the second, and am looking forward to watching the third (the delay is a Netflix thing, meaning that I put it on the list and Mr. Bookworm takes it off).  It was bad enough when Neeson foolishly denied that Aslan was an allegorical Christ.  It's high blood pressure time, though, if the actor who voices the allegorical Christ has converted to a faith antithetical to everything C.S. Lewis intended to convey through those wonderful books.