What does February mean to you? Lincoln? Washington? Generic Presidents? Black History Month?
When I was growing up, February boasted Lincoln's birthday (February 16 12) and Washington's birthday (February 22).  When I was no longer a child, those two distinct birthdays — one celebrating America's first commander in chief and first president, and the other one celebrating the architect of our modern union and the leader of the war against slavery — got merged into one holiday that is celebrated on the Monday closest to Washington's birthday, and that rejoices under the generation appellation of "President's Day."  Ostensibly, the day honors both Lincoln and Washington, but that amorphous title leaves one wondering whether Jimmy Carter is parading around his house declaring to Rosalynn "This is my day too."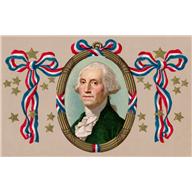 As the parent of two school-age children, I can tell you that President's Day has absolutely nothing to do with any presidents, whether Washington, Lincoln or (thankfully) Carter.  Instead, to the extent there's something out there called "President's Day," it's just a hinge for a weekend's or week's worth of skiing.  (Or if snow isn't your thing, Florida is nice at this time of year.)
What February is really about, at least as far as our schools are concerned, is Black History Month.  I don't like Black History Month, but not for the reason those always hunting for racism might assume.  I don't like it because I don't believe in hyphenating Americans.  I don't believe in allocating a month here or a month there to those who represent our nation's highest aspirations or to those who demonstrate the greatness of American individualism.  I find something creepy about relegating black greatness to the shortest month of the year.  If you're a great American, you're a great American, irrespective of your skin color.  Every single day of the year, our children should be celebrating those Americans who contributed to our nation, contributions that ought not to be bounded by skin-color or relegated to specific months for official recognition.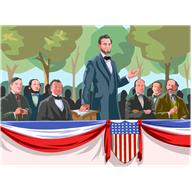 Black History Month isn't a celebration of the contributions black people have made to America.  Instead, it's a continuation of segregation in America, only with a pretty gloss.
Although it's a silly holiday, Black History Month pretty much defines February.  That's why I have something peculiar to relate about a store at my local mall.  It's a children's clothing store called Peek.  As best as I can tell, it's a very nice clothing store, catering to people who don't feel the need to dress their children like hoods or rock stars.  Don Quixote and I often stroll by it when we have lunch at the mall.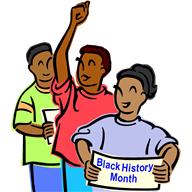 The other day, the first time we passed Peek, something about the window display struck me as being  . . . not "off," but discordant.  On our second pass by the store, I figured out what was so unusual:  the window display honored Lincoln and Washington.  Rather than pictures of the great Booker T. Washington, there were pictures of George Washington.  And in place of the ubiquitous Maya Angelou, there was a book about Abe Lincoln.  Between the age-appropriate children's clothes, and the homage to Presidents Washington and Lincoln, the window looked as if it was a temporal escapee from 1970.
I'll leave you with Allen West's fascinating homage to Black History Month:
[youtube]http://www.youtube.com/watch?v=rXJ-9QyJtEg[/youtube]