Democrat gaffes, nastiness, and sheer ignorance — just a few highlights from the Democrat side of the aisle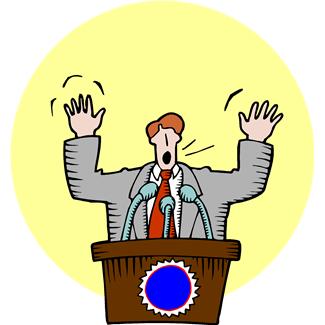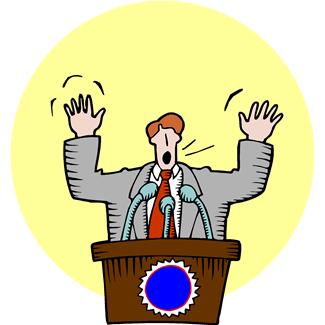 Todd Akin's ill-informed remarks opened the floodgates for the usual smears about the fact that all conservatives are ignorant, racist, sexist, theocratic, misogynistic tyrants.  The one that got the greatest play amongst my liberal Facebook friends was Timothy Egan's New York Times' column claiming that Akin isn't the only Republican crackpot in Congress.  He went for the usual suspects, namely those Congressmen who don't believe in anthropogenic climate change (meaning that they acknowledge the change but deny mankind's centrality) and those who do not believe that scientific evolution does away with God's role in human creation.  Oh, the horror!
It occurred to me that it would be easy to put together a list of Democrats currently or recently in government positions who have also said stupid things or hold beliefs that make ordinary people (not political ideologues, but ordinary people) writhe in discomfort.  As I discovered when I surveyed my readers, it's almost too easy.  Although the gaffes don't make the headlines and talk shows, they're out there, and they show a Democrat party rife with ignorance, stupidity, and nastiness.  I know that the Democrats are incapable of being embarrassed, but perhaps the swing voters out there might find this list interesting.
Before I begin, let me explain my parameters:  I excluded all quotations from Leftist entertainment figures.  Collecting examples of ignorance and nastiness from that group was like shooting fish in a barrel, and would have made this list unforgivably long.  I also excluded foolish statements driven by ideology, since those statements would include just about every thing that every Democrat in politics has ever said (see, e.g., Nancy Pelosi).  Instead, I went for sayings (or conduct) that were so stupid or mean-spirited that people unaware of politics and uninterested in ideology would still appreciate that the people saying or doing these things are pretty poor standard-bearers for their party.  Organizationally, because there are such rich pickings on the Left, I've divided my examples by subject matter, rather than by person.  Finally, this is hardly a comprehensive list.  I simply chose highlights, most of them suggested by you, my readers.
So, fasten your seat belts, sit back, and enjoy the ride.
Ignorance/Gaffes/Crack-Pottery
Barack Obama calls a Navy corpsman a "Navy Corpse-man."
Barack Obama thinks Austrian is a language.
Hank Johnson, currently representing Georgia's 4th Congressional District, is worried that overpopulation could cause the island of Guam to tip over.
Barack Obama remembers an imaginary railway running between New York and Europe:  "We used to have the best infrastructure in the world here in America. We're the country that built the Intercontinental Railroad."
Without TOTUS nearby, Obama gets confused:  "I had the great honor of seeing some of you because a comrade of yours, Jared Monti, was the first person who I was able to award the Medal of Honor to who actually came back and wasn't receiving it posthumously." Jared Monti was killed in 2006. Barack Obama's awarded him a posthumous Medal of Honor on June 23, 2009.
While campaigning, Barack Obama looks forward to becoming President of America's 57 (or is it 58, or 59?) states.
Joe Biden enthusiastically tells a wheel-chair bound man to "stand up.  "Stand up.  Let me see you.  Oh, God love you!  What am I talking about?"
Perhaps there'll always be an England, but there isn't an "English Embassy."  Poor Obama.  No one told him that.
In July 2010, thirty-five years after the Communists unified Vietnam under their control, Sheila Jackson Lee was roused to say "Today, we have two Vietnams, side by side, North and South, exchanging and working. We may not agree with all that North Vietnam is doing, but they are living in peace. I would look for a better human rights record for North Vietnam, but they are living side by side."
Jackson Lee's ignorance isn't limited to planet earth.  She takes it to the cosmos, having asked NASA about the American flag flying on Mars (and then complaining that it was racist for the story to make the news.)  (Aside from being profoundly ignorant, Jackson Lee is generally a nasty piece of work.  I would not like having her as one of the flag-bearers for my political party.)
(I've come to the conclusion that collating Obama gaffes is another fish-in-the-barrel proposition.  His gaffe reel could make a full, two-hour, cinema-release movie.  For a comprehensive list, check out NewsBusters.)
Racism
Sen. Robert Byrd's past includes founding a Ku Klux Klan chapter, during which he served as Exalted Cyclops.  He later told young people that was a mistake because it was a political albatross around his neck.
Joe Biden puts on a fake Indian accent to excoriate out-sourced call centers.  Biden seems peculiarly enamored of that fake Indian accent.
Joe Biden puts on a fake black accent to attack Romney and Ryan for attempting to re-enslave blacks.
Joe Biden compliments Barack Obama for being "clean" and "articulate" — just how all black people want to hear themselves described by rich, old white men.
Sen. Harry Reid offers Obama a similar racist "compliment":  he said that Obama could be politically successful because he is "light-skinned" and has "no Negro dialect, unless he wanted to have one."
Barack Obama makes it plain that he doesn't think much of white people:  "[T]he point I was making was not that my grandmother harbors any racial animosity. She doesn't. But she is a typical white person, who, if she sees somebody on the street that she doesn't know, well there's a reaction that's in our experiences that won't go away and can sometimes come out in the wrong way. And that's just the nature of race in our society. We have to break through it."  (At least they're not stupid, the way police are in Obama's world.)
When it comes to antisemitism, you can't beat Cynthia McKinney, Al Sharpton, the Rev. Jesse Jackson, all of whom get mention in Larry Elder's powerful piece about the tragedy that is black antisemitism.
Mean-spiritedness
In one of the nastiest put-downs I've seen, a condescending Obama tells Hillary she's "likable enough."  This is the same man who later cracked a joke that quite obviously called his female political opponent a pig.  Generally, Obama doesn't seem comfortable around women.  In the White House, he's subservient to them; on the road, condescending.
Maxine Waters states her devout wish that the Tea Party go "straight to Hell."
Barack Obama thinks highly of ordinary Americans and the way they respond to economic hard times:  "And it's not surprising then they get bitter, they cling to guns or religion or antipathy to people who aren't like them or anti-immigrant sentiment or anti-trade sentiment as a way to explain their frustrations."
Despite their secularism, Democrats aren't above citing God when it suits them.  Jennifer Granholm, for example, looking at the weather system heading towards Florida, tweets "R convention delay due to Isaac: I guess God has ways to shut that whole thing down."
When it comes to mean (and profoundly racist), no one beats the Democrats' own Rep. Pete Stark:
In August 1990, Stark drew controversy for calling Health and Human Services Secretary Louis Wade Sullivan, an African American, "a disgrace to his race" for supporting Bush Administration policies that Stark called "bankrupt and damaging to minority members." Stark was criticizing Sullivan's opposition to proposals for federally sponsored national health insurance when Stark had introduced legislation for national health insurance at the time, and said that Sullivan had been influenced by George H. W. Bush administration officials such as Office of Management and Budget Director Richard Darman and White House Chief of Staff John H. Sununu to change his positions on both abortion and health care. Sullivan angrily retorted, "I don't live on Pete Stark's plantation",[29] and replied in a statement, saying in part, "I guess I should feel ashamed because Congressman Stark thinks I am not a 'good Negro.' As a Cabinet member who has spent almost four decades of my life dedicated to healing,…[I] am unable to express my own views without being subject to race-based criticism by those who are not ready to accept independent thinking by a black man." Stark later apologized for the controversy.[30]

In May 2004, Stark responded to a constituent Army National Guard member's letter critical of Stark's recent vote on the war in Iraq by immediately calling the service member's telephone and leaving a feisty response on voicemail which was later broadcast on San Francisco's talk radio station KSFO. Stark's harsh voicemail was transcribed as follows:

Dan, this is Congressman Pete Stark, and I just got your fax. And you don't know what you're talking about. So if you care about enlisted people, you wouldn't have voted for that thing either. But probably somebody put you up to this, and I'm not sure who it was, but I doubt if you could spell half the words in the letter, and somebody wrote it for you. So I don't pay much attention to it. But I'll call you back later and let you tell me more about why you think you're such a great goddamn hero and why you think that this generals [sic] and the Defense Department, who forced these poor enlisted guys to do what they did, shouldn't be held to account. That's the issue. So if you want to stick it to a bunch of enlisted guys, have your way. But if you want to get to the bottom of people who forced this awful program in Iraq, then you should understand more about it than you obviously do. Thanks.[31][32]

On October 18, 2007, Stark made the following comments on the House floor during a debate with Congressman Joe Barton of Texas: "Republicans sure don't care about finding $200 billion to fight the illegal war in Iraq. Where are you going to get that money? Are you going to tell us lies like you're telling us today? Is that how you're going to fund the war? You don't have money to fund the war or children. But you're going to spend it to blow up innocent people if we can get enough kids to grow old enough for you to send to Iraq to get their heads blown off for the President's amusement."[33][34] Following the initial criticism to his statements, when asked by a radio station if he would take back any of his statements, Stark responded "Absolutely not. I may have dishonored the Commander-in-Chief, but I think he's done pretty well to dishonor himself without any help from me."[35] The same day, his office also issued a press release, saying in part, "I have nothing but respect for our brave men and women in uniform and wish them the very best. But I respect neither the Commander-in-Chief who keeps them in harms [sic] way nor the chickenhawks in Congress who vote to deny children health care."[36] Five days later on October 23, after the House voted down a censure resolution against Stark sponsored by Minority Leader John Boehner, he said, "I apologize for this reason: I think we have serious issues before us, the issue of providing medical care to children, the issue about what we're going to do about a war that we're divided about how to end."[37]

Other controversies include singling out "Jewish colleagues" for blame for the Persian Gulf War and referring to Congressman Stephen Solarz of New York (who co-sponsored the Gulf War Authorization Act) as "Field Marshal Solarz in the pro-Israel forces." in 1991.[38] In 1995, during a private meeting with Congresswoman Nancy Johnson of Connecticut, he called Johnson a "whore for the insurance industry" and suggested that her knowledge of health care came solely from "pillow talk" with her husband, a physician. His press secretary, Caleb Marshall, defended him in saying, "He didn't call her a 'whore,' he called her a 'whore of the insurance industry.'"[38] In a 2001 Ways and Means Subcommittee on Health hearing on abstinence promotion, he referred to Congressman J. C. Watts of Oklahoma as "the current Republican Conference Chairman, whose children were all born out of wedlock."[38] In 2003, when Stark was told to "shut up" by Congressman Scott McInnis of Colorado during a Ways and Means Committee meeting due to Stark's belittling of the chairman, Bill Thomas of California, he replied, "You think you are big enough to make me, you little wimp? Come on. Come over here and make me, I dare you. You little fruitcake."[38]

In an older video taped interview with Jan Helfeld concerning the size of the national debt, Stark stated that the size of the national debt is a reflection of the nation's wealth. When pressed if the nation should take on more debt in order to have more wealth, Stark threatened Helfeld and said, "You get the fuck out of here or I'll throw you out the window."[39]

On August 27, 2009, Stark suggested that his moderate Democratic colleagues were "brain dead" for proposing changes to the health care reform bill being considered by Congress. Saying that they "just want to cause trouble," Stark claimed, "they're for the most part, I hate to say, brain dead, but they're just looking to raise money from insurance companies and promote a right-wing agenda that is not really very useful in this whole process" during a conference call.[40]

The San Francisco Chronicle editorialized on Stark, "Only a politician who assumes he has a job for life could behave so badly on a semi-regular basis by spewing personalized invective that might get him punched in certain East Bay taverns. Would-be challengers sometimes sense a whiff of opportunity, but the reality of taking on a 16-term Democrat in solidly liberal terrain is nothing short of daunting. Surely there must be someone along the shoreline between Alameda and Fremont who could represent the good citizens of the district with class and dignity. It's not the case now."[41]

During a town hall meeting, a constituent who opposed Barack Obama's health care plan told Stark, "Mr. Congressman, don't pee on my leg and tell me it's raining." Stark responded with, "I wouldn't dignify you by peeing on your leg. It wouldn't be worth wasting the urine."[42]
Corruption and crime

Maxine Waters' family makes a fortune off the political perks she sends their way.
Ted Kennedy leaves Mary Jo Kopechne to die slowly in a submerged car while he wanders off, showers, calls political fixers, and does whatever else is necessary to hide adultery and manslaughter.
Barney Frank's boyfriend ran a bisexual brothel in Frank's home.  Frank claimed not to have noticed.
Gerry Studds, while serving in Congress, had a gay sexual relationship with an under-aged page.
Anthony Weiner (married) tweeted nude pictures to a variety of women.
William Jefferson used his political power to extort so much money, he eventually resorted to hiding it in his freezer.  I guess he liked cold, hard cash.
Joe Biden plagiarizes a speech by British politician Neil Kinnock.  Although it scuttled his 1988 presidential bid, no one is really surprised, because Biden already had the same habit in law school.
Five of Obama's cabinet nominees (some of whom nevertheless get the go-ahead from a Democrat dominated Congress) have legal problems.
Obama's safe school's czar boasts about having protected a pedophile.