Progressive myopia: Their theories discount what they cannot see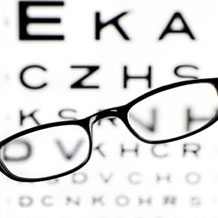 The following is the entire text of Frédéric Bastiat's magnificent Parable of the Broken Window, which is as relevant today as it was when he wrote it in 1850. As you read it, please note carefully the highlighted language:
Have you ever witnessed the anger of the good shopkeeper, James Goodfellow, when his careless son has happened to break a pane of glass? If you have been present at such a scene, you will most assuredly bear witness to the fact that every one of the spectators, were there even thirty of them, by common consent apparently, offered the unfortunate owner this invariable consolation—"It is an ill wind that blows nobody good. Everybody must live, and what would become of the glaziers if panes of glass were never broken?"

Now, this form of condolence contains an entire theory, which it will be well to show up in this simple case, seeing that it is precisely the same as that which, unhappily, regulates the greater part of our economical institutions.

Suppose it cost six francs to repair the damage, and you say that the accident brings six francs to the glazier's trade—that it encourages that trade to the amount of six francs—I grant it; I have not a word to say against it; you reason justly. The glazier comes, performs his task, receives his six francs, rubs his hands, and, in his heart, blesses the careless child. All this is that which is seen.

But if, on the other hand, you come to the conclusion, as is too often the case, that it is a good thing to break windows, that it causes money to circulate, and that the encouragement of industry in general will be the result of it, you will oblige me to call out, "Stop there! Your theory is confined to that which is seen; it takes no account of that which is not seen."

It is not seen that as our shopkeeper has spent six francs upon one thing, he cannot spend them upon another. It is not seen that if he had not had a window to replace, he would, perhaps, have replaced his old shoes, or added another book to his library. In short, he would have employed his six francs in some way, which this accident has prevented.
On December 26, I wrote a post entitled "Gun control supporters count those who have died; Second Amendment supporters count those who will live."  Or, as Bastiat says, gun control advocates' "theory is confined to that which is seen; it takes no account of that which is not seen."  Gun control supporters are able to count those who have died, but they cannot even begin to imagine those whose lives were saved or never threatened.  Point them to a story about an off-duty deputy who was able to stop a mall shooter, and they'll simply say "the shooter's aim was bad, so he wasn't going to kill anyone anyway."  To them, a story without dead bodies is no story at all.  You and I, however, count the dozens who survived.
Likewise, when I look at crime statistics showing that legally-armed communities have a lower murder rate than gun-controlled communities, I think of all those law-abiding citizens in the first community who sleep safely in their beds at night.  Those "not-dead" people are real numbers to me.
The gun control advocates cannot see these non-victims.  They have no ability to acknowledge their numbers, let alone tabulate them.  For that reason, they are unable to compare "Second Amendment Community A" against "Gun Control Community B."  Since they cannot comprehend that which they cannot see they deny that the first community has an absence of dead that puts the second community to shame.  All that Progressives see are the bodies stacked in Community B.  They then draw their myopic conclusion:  a little gun control didn't work, so more will be better.
This inability to see beyond their noses doesn't stop with the Progressive approach to economics or gun control.  The same ideological myopia, or failure of imagination, powers abortion.  Progressives see the young woman whose education ends abruptly with a pregnancy; the downtrodden wife who doesn't want a seventh child with her abusive husband; or the high-powered executive who just can't be bothered to slow down to have a baby.  What they refuse to see is the baby (a position that at least had some validity in a pre-modern era when we couldn't peek into the womb, but that is inexcusable now).  Seeing the baby doesn't automatically mean we should ban all abortions, but it does mean acknowledging that there is another life involved — that even as one life is "saved," another life is lost.
Illegal immigration?  The Progressive's mental and ideological imagination begins and ends with the pathetic illegal alien, cowering as the cops drag him/her away from weeping children.  Perhaps they see as far as the brave dash across the border.  What they don't see are the people who have been patiently waiting in line to come to America, but whose chances diminish as others skip the line entirely.  (Me?  I love immigrants, being the child of two.  But I like 'em legal, as mine were.)
Progressives also cannot see that governments such as Mexico's depend upon illegal immigrants to (a) send dollars back to Mexico, although Obamanomics make those dollars worth less (or worthless, depending); and (b) provide a safety valve so that Mexico doesn't have to deal with its oppressive, corrupt government and the deleterious effect that government has on its people's inability to raise themselves into wealth.
You can play the same myopia game with all the other Progressive positions too, whether welfare or national security.  Invariably, if you drill down into the Progressive world view, and you put aside the usual paranoid delusions that thrive in the absence of clear-eyed evidence, you will see that each Progressive political "theory is confined to that which is seen; it takes no account of that which is not seen."
Progressivism is like mental and moral myopia.  It's acolytes can see only the most simple images, provided they are pushed right under their noses.  They lack the imagination, curiosity and, yes, the intelligence to look for or even envision a world beyond the crude, stereotypical cartoons that inhabit their immediate line of sight.