I seek answers from those more economically sophisticated than I am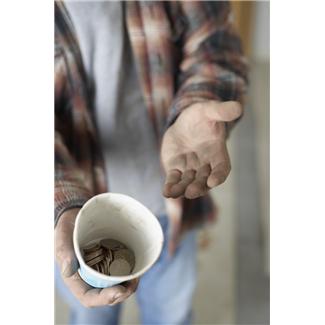 I have a few questions to ask, all of which involve economic trends.
Why, if the economy is contracting and the labor market is flat-lined, has the stock market gone up?
Will the stock market stay up (long-term and short-term predictions, please)?
The IRS says that families will be paying $20,000 for health insurance.  It also says that the top penalty for failing to buy insurance is less than $3,000.  Medical insurance companies can no longer turn away people with pre-existing conditions.  This means that people can avoid the $20,000 fee, pay the small penalty, and buy "insurance" only at the time they need it.  (Or, more accurately, buy "cost shifting" when they need it.)  Can the insurance companies stay solvent under these circumstances?
If insurance companies cannot stay in business with this non-insurance fee structure imposed upon them from above, how will they change?  Most are diversified.  Will they simply abandon health insurance?  They cannot refuse to pay onerous fees, because payments are forced upon them by law.
Will the death of insurance companies create a medical black market, where people pay cash for services?  In a way, this wouldn't be so bad, because it would do away with the moral hazard that comes from both huge insurance companies and government interference.  With those huge systems, people have no incentive to shop around for better or more affordable treatment.
Obama's Consumer Financial Protection Bureau is forcing banks to give unsecured, low-interest home loans again.  These loans, and the machinations into which the financial industry entered in order to protect itself from the downside risk of such loans, triggered the 2008 recession.  What will happen this time around?  Will banks go out of business?  Will they come up with some grand new scheme?  I assume that, if they do the latter, it will implode.  The last time, it took around two decades before the Ponzi scheme collapsed.  How long will it take this time?
I will appreciate any and all answers to these questions.  I truly don't understand what's going on in today's economic world.  Incentives are flipsy-wopsy and trends make no sense.