The Oscars — a fitting celebration for a vulgar culture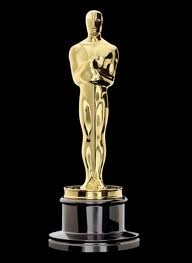 Old Hollywood, which was owned and operated by foreign-born or first generation European Jews had aspirations. What may surprise some is that these aspirations did not usually include Art (note that capital "A").
The aspirations — or the absence of low behavior — came about in part because of the Hayes Code and the Catholic League, both of which insisted that Hollywood movies refrain from sullying innocent youth and womanhood. This meant that movies were clean or, if they weren't as clean as one would wish, the vulgarity was subtle or the bad girl either died or repented at the end.
Because Art since the beginning of the 20th century seems to require human degradation, it was hard for Code-bound Hollywood to head in that direction. These proscriptions, of course, were gone by the late 1960s, which meant that both middle-aged and modern Hollywood leapt upon the opportunity to plumb the depths of depravity.
But it's too simplistic to say that Old Hollywood controlled itself solely because of the Codes. These newly wealthy immigrants also wanted to belong to the country clubs. They wanted to have social polish. They wanted people to admire how far they'd come and the best way to do that was to ape the classy, high-society manners they portrayed in their own films.
Being human, few of them could live up to their own standards, but they certainly tried. And when they or their stars deviated from these "classy" standards, they had legions of employees whose sole purpose was to keep these forays into vulgarity out of the public's eye.
The Oscars used to reflect these aspirations. They weren't interesting, but they were upright. Bob Hope made his clean jokes, the stars wore their fancy clothes (which used to be G-rated too), and the entertainment segments weren't particularly entertaining, but they weren't offensive either.
This year's Oscar show would have appalled the Louis B. Mayers, Samuel Goldwyns, and Bob Hopes. Seth MacFarlane looked like a clean-cut, 1950s boy-next-door type, and his jokes (including the shtick with William Shatner) were as unfunny as Oscar jokes always are, but that's the only thing the show had in common with the old days. This opened as a tawdry, vulgar, nasty, mean-spirited production (including a paean to various actresses "boobs"), made worse by being broadcast during the family hour throughout large parts of America.
I have to admit that I don't know whether the show managed to rise up slightly after the first half-hour or if it sank even lower (assuming that was possible). I would have walked out in any event because I was bored. Instead, I double-timed out, because I was both bored and disgusted. Old Hollywood would have applauded me.