Chuck Hagel — a litmus test for Republican weakness and stupidity
Hagel's been confirmed.  As Sean Hannity keeps saying, "Elections have consequences."
The Democrats did what Republicans never do, which is to march in lockstep formation behind their leader even when he chose as Secretary of Defense a man with an IQ that doesn't exceed the double digits, and a management history that proves his role model was the Pointy Haired Boss from the Dilbert cartoons.
We shouldn't be surprised.  The Democrats' world outlook is collectivist, and they behave collectively.  They have given their fealty to Obama.  If he ordered them to drink Jim Jones' Kool-Aid, jump off a cliff, or retire from politics en masse, they would obey.  It doesn't speak well of them that they subordinate their Creator-given gifts to party politics,  but it does make them effective.
And then we have Republicans.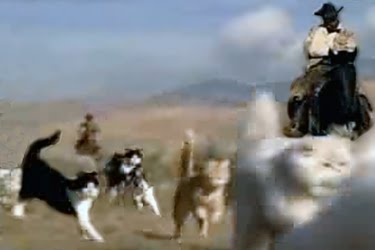 The problem with Republicans is that they're individualists.  Trying to get them to work together, even when pulling apart means sure death, is about as easy as herding cats.  What's worse is that they're not cool, sophisticated, self-assured cats.  Instead, they're the dumb cats that John Hawkins describes:
Can you teach a cat to sit? To roll over? To come when it's called? No, because cats are stupid. Granted, dogs are stupid, too, but they're probably on the same level as your two-year old. A cat is closer in intelligence to a geranium — if a geranium had claws and a certain feral cunning it could use to track, torment, and kill smaller plants for its own amusement.
Hawkins had his tongue firmly in cheek when he wrote that.  As for me, when I apply those words to the flailing Republicans in Washington, my tongue is nowhere near my cheek.  Republican politicians are dumb.  Really, really dumb.
I have a few words for these dummies.  I applaud them for having the courage to run but that doesn't make up for the fact that, once they get to Washington, the collapse in a spineless puddle the moment the drive-by media turns it sights on them.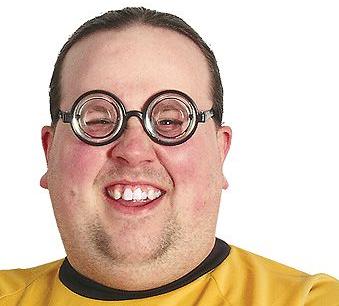 Here's the deal, doofuses (doofae?):  Because the media will play everything and anything to make Obama look good and you look bad, stop trying to look good.  You are the geeks in high school, the losers at the work place, the dork at the dance.  No matter what happens, you will look stupid — in the short run.
But we smart people (and that group does not include you guys in D.C.) know that those high school geeks who stuck to their geek guns made smart decisions that made many of them rich and famous.  We know that the smart losers in the work place left their cubicles behind and became successful consultants.  And those dance floor dorks?  They're the ones who managed to avoid the vapid blonde with STDs and, instead, find pretty young women of substance.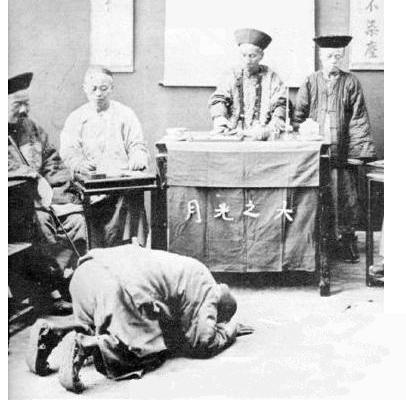 You idiots. . . . Sorry, I mean you Republican politicians think you're playing a long-term game that goes like this:  "If we bend here, bow here, and scrape there, the new mandarins, especially in the media, will finally give us credit and the voters will support us."  Dumb.  Dumb.  Dumb.
What you should be doing is stand up, vocally, for core conservative principles.  If those reporters ask you about rape, ignore them.  If they ask you about gay marriage, ignore them.  Right now, the media is making these pressing issues only doing so is a cheap and easy way to appeal to people's emotions and deflect attention from the fact that we, as a nation, are going broke.  And you guys (and gals) let them get away with this shoddy tactic, simply because you're so pathetically desperate for New York Times' approval.
If you were lucky enough to be a Republican who made it to (or stayed in) Congress, voters elected you pretty much for one reason:  Fiscal responsibility.  Even if the Tea Party candidates weren't quite ready for prime time, it was the principles they asserted that created the wave that got you guys into office in 2010, and that kept some of you there in 2012.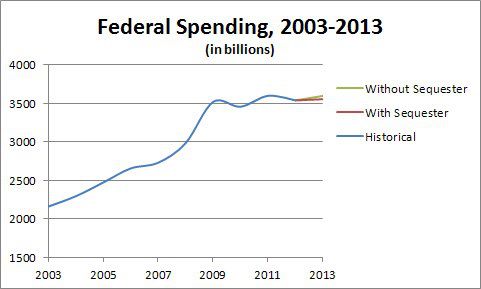 So what should you be doing?  You should be harping on fiscal responsibility.  You should be screaming to the rafters at the way Obama is punishing ordinary citizens (e.g., releasing previously-arrested illegal aliens; threatening to make the TSA even worse; and threatening old people and children).  You should be reminding them that Obama is lying about the sequester.  It was his idea and it doesn't cut past spending, but merely slows future spending.
Be loud in your conservative beliefs.  Jon Stewart, Bill Maher, MSNBC, NBC, CBS, ABC, WaPo, NYT, NPR, and CNN are going to ream you a new one regardless.  Stop making conservative bloggers do all the heavy lifting.  All we can do is preach to the choir.  If enough of you in Congress start making a loud noise, the media will have to report it.  At the very least, do yourself the favor of going down like a man, or a woman, not a sniveling coward.
And speaking of sniveling cowards, those Republicans who cast a yea vote for Chuck Hagel are exactly that.  Senators have a Constitutional duty to protect American citizens from a president who chooses a cabinet member who is manifestly unsuited for the post.  Hagel's testimony and the information that started surfacing about him established conclusively that he is mean-spirited and dumb as a rock.
Hagel is anti-Israel, even though Israel is our ally; pro-Iran, even though Iran is our enemy; hostile to the American armed forces, even though he'll now be in charge of them; antisemitic, even though his baseless canards have their roots in The Protocols of the Elders of Zion, rather than the real world; devious, as was shown by his prevaricating about his past and his refusal to release documents; and really, really, really stupid.
I guess it's that last factor — his rank stupidity — that proves that, all of his other qualities to the contrary, Hagel can still call himself a Republican.  Dems have turned on Israel, look longingly at Iran, hate the military, have a festering antisemitism in their ranks, and routinely lie about and hide information that Americans should know.  But when it comes to butt-numbing stupidity, Republicans win, hands down.  I guess you could call Hagel the double threat, seeing as he has the worst qualities of both parties.